Nox T3
Connected polygraphy device for sleep studies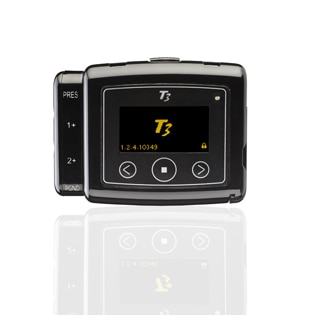 The Nox T3® from NOX Medical is a portable respiratory sleep recorder that enables the home-based diagnosis of sleep-related breathing disorders. This compact, lightweight polygraphy device records all standard respiratory parameters and has two additional bipolar ExG channels.
Product code: 7072141
Key features
By using Bluetooth® technology to create a wireless body area network, the Nox T3 saves time during hook-up, increases your patient's comfort, saves on cleaning costs, and greatly reduces the likelihood of failed home studies.
A built-in microphone records high quality sound. Playing the audio along with the other recorded signals can give you new insights into your patient's sleeping habits and help you to fine tune your diagnosis.
Extensive signal capabilities provide detailed data for improved diagnostics. The Nox T3 monitors abdomen and thorax respiratory efforts and derived flow (RIP Flow), nasal cannula flow and mask pressure, body position and activity, SpO2, pulse and plethysmography, and EtCO2 signal (optional). It also features two flexible bipolar channels for thermistor, ECG, EMG, EEG or pneumotachograph.

The lightweight, compact Nox T3 is ideal for paediatric patients. It features a tamper-proof, locked battery cover to keep your younger patients safe.
How to buy
Please contact our Customer Service department or your local representative for more information on obtaining ResMed products.
Warranty & services
Looking for service and warranty information on the Nox T3 connected polygraphy device?
Find the answers to your questions in our resource centre.