Lumis™
Non-invasive ventilators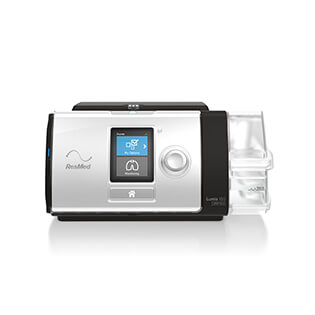 Non-invasive ventilator series for non-dependent patients (>13kg)* with respiratory insufficiencies such as COPD. Lumis features individually-responsive technologies to deliver personalised ventilation. With wireless connectivity to AirView, you can monitor and customise your patients' settings remotely.
Personalisation simplified
With Lumis' QuickNav feature you can easily toggle between the Settings and Monitoring screens, by simply double-clicking the home button on the device. Two Lumis models feature a set of fixed and adjustable alarms for reassurance.
Lumis displays your patient's SpO2 and pulse rate** on screen even before therapy has begun, so you can personalise the ventilator settings to suit their needs. Lumis' precise and sensitive technologies allow you to fine-tune settings on a per patient basis.

When used with a HumidAir™ heated humidifier and ClimateLineAir™ heated tube, Lumis delivers automatic humidification. Climate Control Auto mode comes pre-set with the temperature and humidity levels so you can set your patients up to receive the benefits of humidification.
Connected care, better insight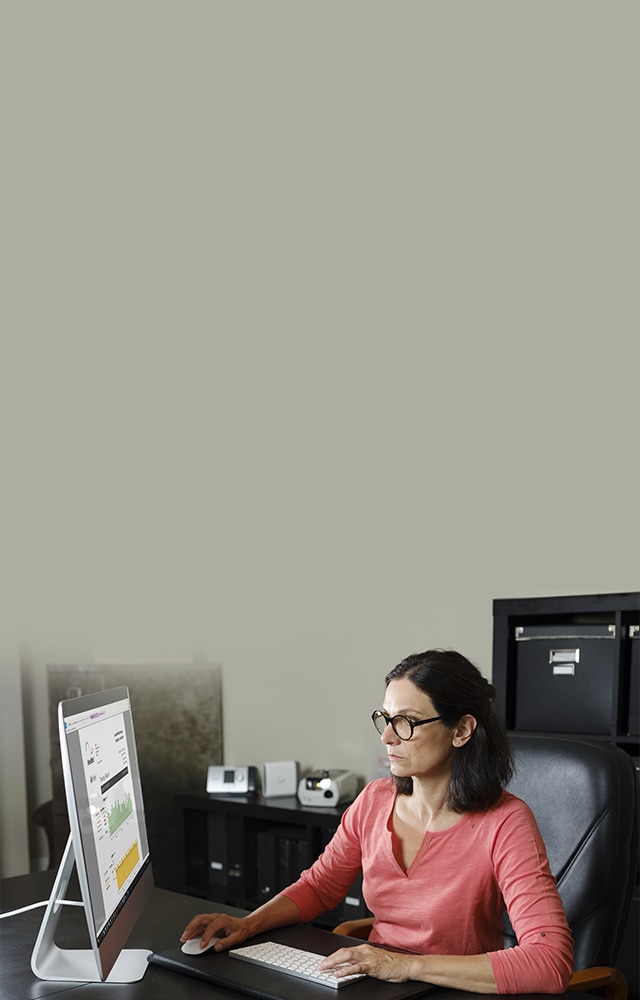 Every Lumis device features built-in wireless connectivity so you can transfer therapy data directly to AirView, ResMed's securely-hosted, cloud-based patient management system for remote monitoring.
AirView's Remote Assist feature gives you access to each patient's device status and key settings (such as leak and humidification) to troubleshoot device-related issues quickly and easily.
How to buy
Please contact our Customer Service department or your local representative for more information on obtaining ResMed products.
Warranty & services
Looking for service and warranty information on masks and accessories?
Find the answers to your questions in our resource centre.
Personalised ventilation made easy
iVAPS + AutoEPAP
Lumis 100 technical specifications
Lumis 150 technical specifications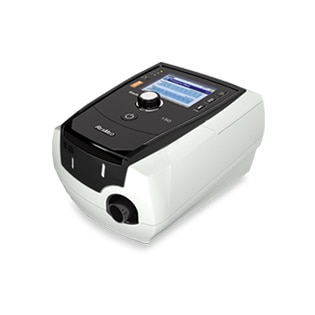 Stellar
Non-invasive ventilation therapy device with invasive capabilities for non-dependent patients
Learn more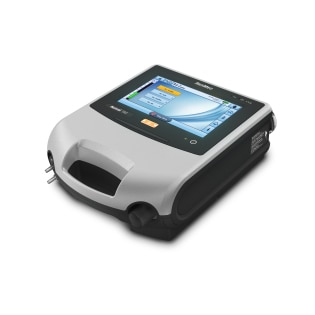 Astral
Invasive and non-invasive ventilation therapy device for less dependent to fully dependent patients
Learn more
References:
*iVAPS therapy mode is indicated for patients weighing 30 kg and above.
** When a compatible oximeter and oximeter module are attached.
***With Lumis, data is available one hour after the end of each therapy session.