High-flow therapy at home: Dr Díaz-Lobato discusses its increasing adoption
High-flow therapy (HFT) is gaining in popularity in Spain. In this interview, respiratory specialist Dr. Salvador Díaz-Lobato explains why home HFT is a useful treatment for COPD.
Interview with Dr Díaz-Lobato
Dr Díaz-Lobato describes his approach to rolling out HFT at home, highlights the key factors to consider, and discusses both the challenges of introducing home-based HFT and the clinical and social benefits that it can offer.
High-flow therapy at home: Interview with Dr Díaz-Lobato
Keep exploring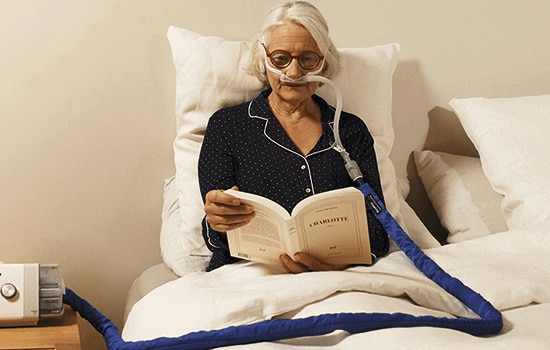 Learn how home high flow therapy could be indicated for domiciliary use in COPD patients experiencing secretion management issues.
Discover key findings from recent clinical research on the mechanism of action of home high-flow therapy and the clinical outcomes in patients with COPD.
Non contractual picture of the nasal cannula – Use only nasal cannulas recommended by the device manufacturer.