"I don't know how I coped before without the CPAP machine "
Treatment for severe sleep apnoea has given Nick a new lease of life. Instead of struggling with excessive daytime tiredness, he now enjoys being physically active.
Other popular stories*

"CPAP therapy has given me an opening for a long and healthy retirement"
CPAP therapy changed Terry's life. Support from ResMed and daily myAir updates have helped him reap the benefits of effective therapy.

"The wonderful little AirMini"
What's it like using the AirMini device? Tessa reports on her experiences with this small, simple CPAP, at home and away.

"An incredible impact
on my home life"
CPAP has given Ed the energy to play with his daughter… and hike the Great Wall of China. Effective sleep apnoea therapy has helped him sleep better, lose weight and feel energetic during the day.
Monitoring their therapy with myAir helped other patients to stay on track.
Starting your CPAP therapy at home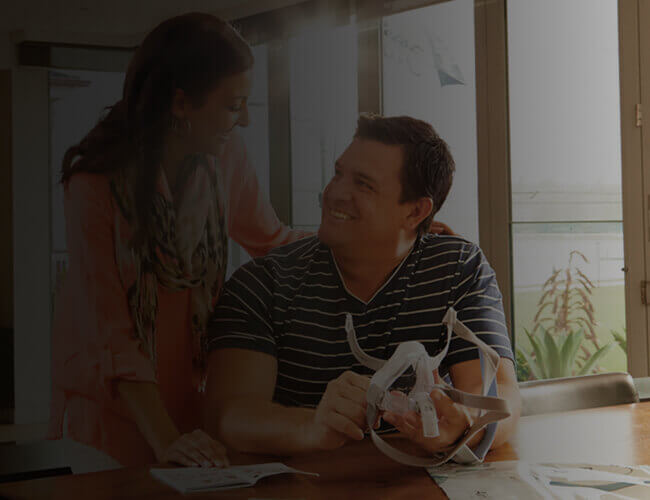 You've recently been diagnosed with sleep apnoea; we're here to help you get started. Learn more about this therapy, including how to set up your equipment and monitor your results. You can also watch other CPAP users share their experiences.
Keep exploring
Read about the latest therapy solutions, learn how to improve your CPAP experience, and benefit from opportunities to improve the quality of your sleep.
*These patients' stories are a genuine and documented account of each individual's response to treatment. Outcomes and results may vary, and each individual's response does not provide any indication, warranty or guarantee that other people will have the same or a similar experience. Talk to your healthcare professional for further information.