Say goodbye to naps with CPAP therapy
Once Brooke W. started CPAP therapy, her fatigue was gone and she was able to ditch the daily naps.
Getting comfortable breathing with CPAP therapy air pressure
Getting used to CPAP therapy isn't always easy, but Matt has tips to help you adjust.
Other popular stories

"CPAP therapy has given me an opening for a long and healthy retirement"
CPAP therapy changed Terry's life. Support from ResMed and daily myAir updates have helped him reap the benefits of effective therapy.

"The wonderful little AirMini"
What's it like using the AirMini device? Tessa reports on her experiences with this small, simple CPAP, at home and away.

"An incredible impact
on my home life"
CPAP has given Ed the energy to play with his daughter… and hike the Great Wall of China. Effective sleep apnoea therapy has helped him sleep better, lose weight and feel energetic during the day.

"I don't know how I coped before
without the CPAP machine"

Treatment for severe sleep apnoea has given Nick a new lease of life. Instead of struggling with excessive daytime tiredness, he now enjoys being physically active.
Monitoring their therapy with myAir helped other patients to stay on track.
Keep exploring
Read about the latest therapy solutions, learn how to improve your CPAP experience, and benefit from opportunities to improve the quality of your sleep.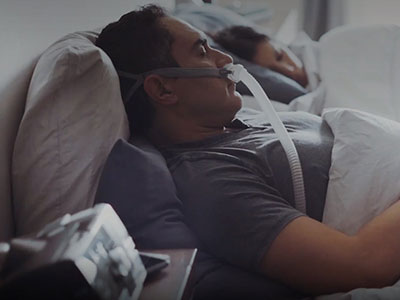 If you've recently been diagnosed, you might have some questions or concerns or just want some friendly advice. We're here to help you get your CPAP therapy off to a successful, comfortable start.
Explore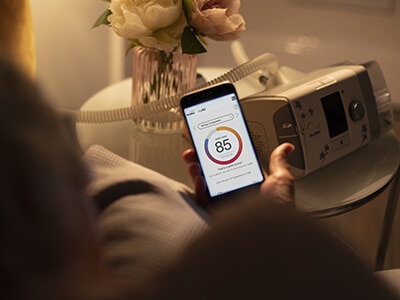 Track your sleep therapy progress from the palm of your hand with the myAir online support programme. It's included with any ResMed Air10 device.
Explore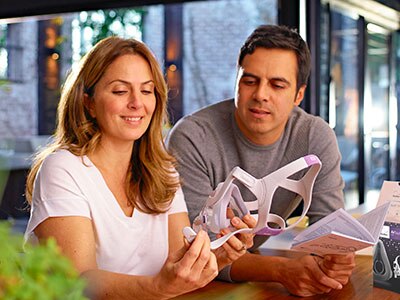 You'll enjoy a better therapy experience with the right CPAP mask. But how can you choose the right option among the many styles and sizes of mask available?
Explore
Please refer to the user guide for relevant information related to warning and precaution to be considered before and during use of the product.