The executive team
ResMed's executive team is committed to the highest standards of ethics and professional integrity, translating to great partnerships with our customers, our suppliers, and with our global ResMed team. Our friendly, smart and dynamic executive team is dedicated to providing the right solutions with the right results, every time.
---
Michael "Mick" Farrell
Chief Executive Officer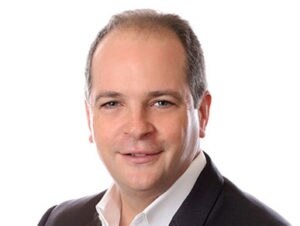 Michael "Mick" Farrell was appointed ResMed's CEO and has served as a director since March 2013. He joined the company in 2000, serving as president of the Americas region from 2011 to 2013, senior vice president of the global sleep apnea business unit from 2007 to 2011, and various senior roles in marketing and business development.
Before joining ResMed, Mick worked in management consulting, biotechnology, chemicals and metals manufacturing at companies including Arthur D. Little, Sanofi Genzyme, DowDuPont, and BHP.
Mick serves on the board of directors of ResMed, the Advanced Medical Technology Association (AdvaMed) and Zimmer Biomet (NYSE: ZBH), a multibillion dollar public company that provides implantable musculoskeletal medical devices for patients globally. He is also a member of two committees at Zimmer Biomet: nominating and governance as well as compensation and management development. He also volunteers as a trustee for non-profit organizations: UC San Diego Foundation, Rady Children's Hospital and Father Joe's Villages' project for the homeless in San Diego, California.
Mick holds a bachelor of engineering with first-class honors from the University of New South Wales, a Master of Science in chemical engineering from the Massachusetts Institute of Technology, and a Master of Business Administration from the MIT Sloan School of Management.
---
Rob Douglas
President and Chief Operating Officer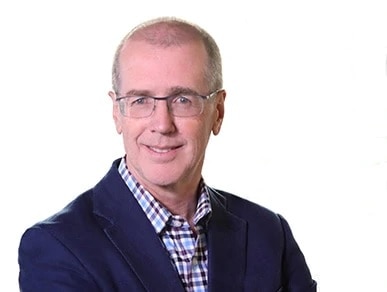 Robert Douglas was appointed ResMed's president in March 2013 and chief operating officer in September 2011; together with ResMed chief executive officer, Mick Farrell, he holds full operational responsibility for ResMed and its subsidiaries.
Previously, Rob was ResMed's chief operating officer of Asia Pacific and global supply chain from 2008 through 2011, responsible for the region's commercial distribution, sales operations, and global manufacturing; Sydney chief operating officer from 2005 through 2008, responsible for the company's manufacturing and research and development; vice president of operations from 2003 to 2005, responsible for the company's manufacturing; vice president of ResMed's respiratory and cardiac business from 2002 to 2003; and vice president of corporate marketing when he joined ResMed in 2001.
Rob serves on the board of directors of Globus Medical, Inc. (NYSE: GMED), a leading musculoskeletal solutions company, and is a member of the Audit Committee. He also serves as co-vice chairman on the Board of Directors of the San Diego Regional Economic Development Corporation, as well as vice chairman on the Board of Directors of EvoNexus, a non-profit technology incubator.
Rob has a Master of Business Administration from Macquarie University, a bachelor's in electrical engineering with first-class honors, and a Bachelor of Science in computer sciences from the University of New South Wales, Sydney.
---
David Pendarvis
Chief Administrative Officer, Global General Counsel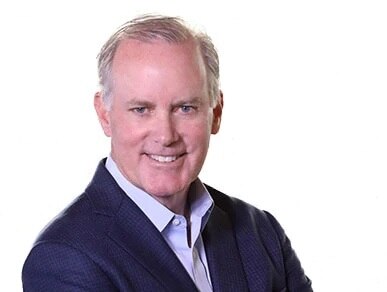 David Pendarvis was appointed Chief Administrative Officer and Global General Counsel in May 2011. In addition to those roles, he served as Interim President for ResMed's EMEA and Japan regions from March to August 2017. He joined ResMed as Global General Counsel in September 2002, and has been Corporate Secretary since February 2003. From 2005 to 2011, he served as senior Vice President of Organisational Development.
Before joining ResMed, David was a partner in the law firm Gray Cary Ware & Freidenrich LLP from 2000 to 2002, where he specialised in intellectual property and general business litigation. From 1986 to 2000, he was a partner at Gibson, Dunn & Crutcher LLP. From 1984 to 1986, he was a law clerk to the Hon. J. Lawrence Irving, US District Judge, Southern District of California.
David was elected to the board of directors of WD-40 Company (NASDAQ: WDFC) in December 2017. He has also served on the board of directors of the San Diego Regional Chamber of Commerce since 2013 and the Corporate Directors Forum since 2010. From 2009 to 2016, he was a director on the board of Sequenom, Inc.
David holds a Bachelor of Arts from Rice University; a Juris Doctor (J.D.), cum laude, from the University of Texas School of Law; a Master of Science in executive leadership from the University of San Diego; and a bachelor's in political science and managerial studies from Rice University.
---
Brett Sandercock
Chief Financial Officer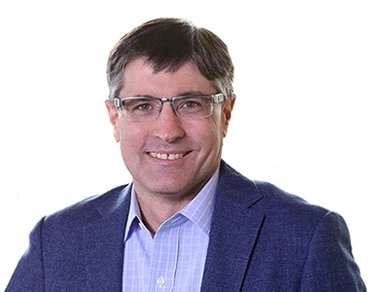 Brett Sandercock was appointed chief financial officer in January 2006. Previously, he served as ResMed's vice president of Treasury and Finance from November 2004 until December 2005, and group accountant and controller from 1998 to 2004.
Before joining ResMed, Brett was a manager of financial accounting and group reporting at Norton Abrasives, a division of Saint-Gobain, a French multinational corporation, from 1996 to 1998. He also held finance and accounting roles from 1994 to 1996 at Health Care of Australia, a large private hospital operator. From 1989 to 1994, he worked at Pricewaterhouse Coopers in Sydney, specializing in audits of clients across distribution and manufacturing, financial services, technology, and other industries.
Brett holds a Bachelor degree in economics from Macquarie University in Sydney, and is a certified chartered accountant.
From June 2019 to August 2021, he has served as non-executive chairman of the board of directors of Osteopore Limited (ASX: OSX), an Australian- and Singapore-based medical technology company, commercializing products used for the regeneration of bone across a range of therapeutic areas.
---
Jim Hollingshead
President, Sleep and Respiratory Care Business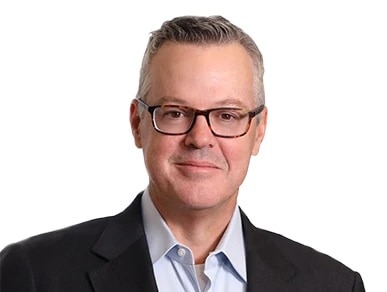 Jim Hollingshead was appointed president of ResMed's Sleep and Respiratory Care business in June 2020, an extension of his role as president of Sleep, which he's held since July 2017. He previously served as president of the company's Americas region, beginning in March 2013. He joined the company in 2010 as vice president of Strategy and Business Development. In 2011, his role was expanded to include the leadership of ResMed's Ventures and Initiatives unit, responsible for growing early-stage businesses.
An industry leader in digital health, Jim helped create and execute ResMed's strategy to transform its business – and the sleep therapy industry – by introducing built-in communications on all of its sleep apnoea devices, coupled with cloud-based business process automation applications that help customers grow revenues while also cutting costs. Under Jim's leadership in the Americas region, ResMed launched the Air10™ Series of cloud-connected CPAP machines, which led to rapid share gains and unprecedented adoption of its SaaS platforms. As a result, ResMed is the world leader in CPAP machines and masks, with an expanding portfolio of sleep and respiratory care device- and SaaS-based offerings for both patients and healthcare providers.
Before joining ResMed, Jim spent 18 years in strategy consulting, where he worked with senior executives across a wide range of industries, mainly biotech, high tech and telecommunications. From 2008 to 2010, he was a senior partner in the Strategy and Life Sciences practices at Deloitte Consulting, based in San Francisco.
Before that, Jim was West Coast managing partner for Monitor Group, a leading global strategy consulting firm, working in various offices around the world and successfully launching and running three different practices, including a London-based pan-European marketing strategy practice.
Jim currently sits on the boards of Insulet (NASDAQ: PODD), the global leader in digital diabetes health and tubeless insulin pump technology; the Medical Device Innovation Consortium (MDIC), a public-private partnership aiming to improve patient access to medical technologies through regulatory science; and SleepScore Labs, a venture-backed startup that uses ResMed's proprietary sleep sensing technology to help validate and deploy a wide range of solutions that improve sleep. He's also a member of the executive steering committee of ResMed's joint venture with Verily, created to enable healthcare providers to more efficiently identify, diagnose, treat, and manage individuals with sleep apnea.
Jim holds a Bachelor of Arts in history and international relations with Highest Distinction from Stanford University, and a master's and Ph.D in political science from the University of California at Berkeley, where he was awarded a graduate student Fellowship by the National Science Foundation.
---
Katrin Pucknat
Chief Executive Officer of ResMed Healthcare, Germany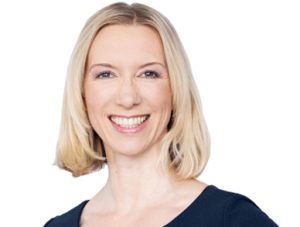 Katrin Pucknat was appointed ResMed's President in Germany in November 2018, leading the umbrella organization ResMed Germany Inc, whose subsidiaries are ResMed Healthcare (ResMed GmbH & Co. KG and ResMed Medizintechnik GmbH) and the specialist trade business of ResMed Deutschland GmbH. Previously, she was CEO of ResMed Healthcare Germany since July 2016, and she has been a member of ResMed's global management team since 2017.Katrin has held various European leadership roles in ResMed, dating back to 2010. Previously, she was vice president of EMEA/APAC Business Transformation, responsible for patient service, branch offices, direct sales, and the development of new concepts in ventilation. As director of European Marketing, Sleep & Diagnostics, she was responsible for the sleep-related respiratory disorders business in Europe. Prior to joining ResMed, Katrin held senior marketing positions in the United States and Europe. She has over 20 years' experience in the medical device industry with a focus on marketing, communications, business innovation, and business development. She holds a bachelor's degree in business and marketing.
---
Justin Leong
President, Asia and Latin America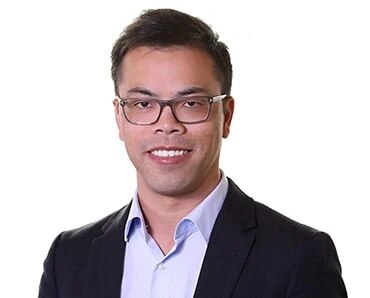 Justin Leong was appointed president of ResMed's Asian and Latin American markets in June 2020, an extension of his role as president of ResMed's Asia Growth Markets, held since September 2018, and the region's senior vice president since May 2016. He is also a director on the board of various ResMed subsidiaries. He joined ResMed in 2013 as vice president of Global Strategy, adding the role of General Manager of Greater China in 2015.
Before joining ResMed, Justin was a director at London-based investment firm HgCapital from 2006 to 2012, responsible for acquisitions and portfolio management, and serving on the board of directors of several European healthcare companies. From 1999 to 2004, he was a management consultant with Bain & Co. in Sydney, Boston and New York, where he advised clients on growth strategies, operational improvement projects, mergers and acquisitions.
Justin holds a Bachelor of Commerce and a Bachelor of Laws from the University of New South Wales, Sydney, and a Master of Business Administration from the Harvard Business School.
---
Vered Keisar
Chief People Officer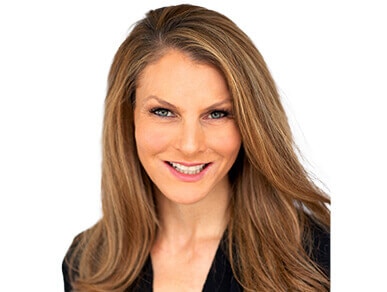 Vered Keisar was appointed ResMed Chief People Officer in March 2021, responsible for driving the company's global culture and People strategy. She previously served as vice president and General Counsel for ResMed's Asia and Latin America regions.
Vered has over 25 years of broad industry experience ranging from healthcare and pharmaceuticals to defense and insurance. Before joining ResMed in 2012, she worked in leading law firms in the UK, Australia, Japan, and Israel.
Vered is qualified to practice law in England and Wales, Australia, and Israel. She has an MBA from the Sydney Graduate School of Management, a Diploma of Laws in European Competition Law from King's College in London, and a Bachelor of Laws from the College of Management Academic Studies in Israel.
From 2016 to 2020, Vered was the elected chairperson of the Australian Diversity and Inclusion Committee for the Association of Corporate Counsel, the world's largest organization dedicated to in-house counsel, with more than 45,000 members in 85 countries.
Since 2012, Vered has been an ambassador and speaker for the Australian National Breast Cancer Foundation.
---
Hemanth Reddy
Chief Strategy Officer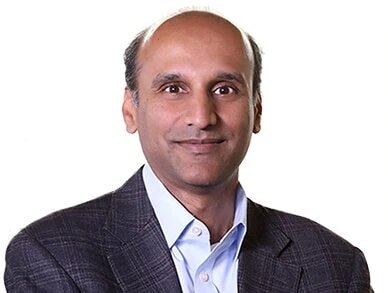 Hemanth Reddy was appointed ResMed's chief strategy officer in September 2013, responsible for the company's global corporate strategy and corporate development functions.
Prior to joining ResMed, Hemanth was a strategy consultant for 14 years, advising on a range of issues including corporate strategy, business unit strategy, portfolio strategy, and inorganic growth strategy across consumer products, high tech, biotech and other industries. He was most recently a principal with Monitor Deloitte, Deloitte Consulting's Strategy practice, co-leading its San Francisco office. Prior to Deloitte, he was a partner with Monitor Group where he co-led corporate finance activities in North America and shared leadership responsibility for Monitor's Mergers & Acquisitions advisory practice. Before Monitor Group, he was an investment banker with Donaldson, Lufkin & Jenrette (DLJ) in New York, where he advised clients in structuring and executing debt and equity offerings, as well as private equity transactions.
Hemanth holds a Master of Business Administration in Finance, Strategy and Marketing from Northwestern University's Kellogg School of Management and a bachelor's in computer science from Cornell University's College of Engineering.
---
Dr. Carlos M. Nunez, M.D.
Chief Medical Officer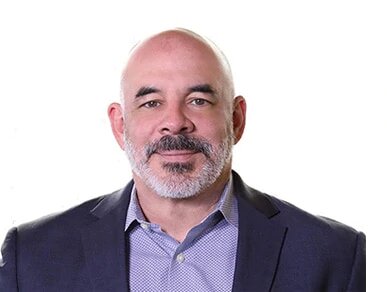 Carlos M. Nunez, M.D., was appointed ResMed's chief medical officer in January 2017. Prior to joining ResMed, he was senior vice president of Medical Affairs at Becton, Dickinson and Company, leading the Office of Science, Medicine and Technology for its largest division. Before that, he was chief medical officer at CareFusion, where he built and led a global team that provided company-wide medical oversight.
From 2000 to 2011, Carlos was chief physician executive at Picis, Inc., an industry-leading medical informatics company that became part of the Optum division of UnitedHealth Group. At Picis/Optum, Carlos provided medical leadership and clinical direction for corporate strategy, marketing, product development, sales, implementation and customer relations for global markets.
Before working in the medtech industry, Carlos was a practicing anesthesiologist, intensivist and hospitalist; director of critical care research, informatics and analytics; and the Duke University educational affiliation at Carolinas Medical Center NorthEast.
Carlos received his medical doctorate from the University of Miami School of Medicine, where he also completed his postgraduate training in anesthesiology, critical care medicine and clinical research.
---
Bobby Ghoshal
Chief Technology Officer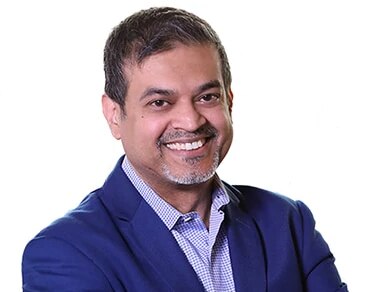 Bobby Ghoshal was appointed President of ResMed's SaaS business in August 2021, in addition to his role as chief technology officer (CTO), which he's held since April 2018. He previously served as chief operating officer for Brightree, a ResMed-owned provider of cloud-based software-as-a-service for out-of-hospital care: delivering improved clinical and business performance for homecare customers. Prior to that Bobby led the information technology function for the US, Canada, and Latin America commercial teams, driving adoption of digital platforms and data analytics across the enterprise.
Bobby has more than 25 years' experience in technology across multiple industries including finance, semiconductors and healthcare, working for companies including Freescale Semiconductor, Motorola, Compuware and Wipro Infotech. Bobby has helped build and lead high-performance teams in information technology, semiconductor innovation, digital and business strategy, information security, advanced analytics, operations and customer care.
Bobby holds a Master of Business Administration degree from Arizona State University and a bachelor's degree in electronics engineering and telecommunications from the National Institute of Technology (NIT) in Calicut, India.
---
Andrew Price
President, Global Operations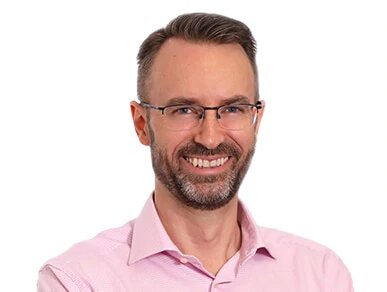 Andrew Price was appointed president of ResMed's global operations in July 2017. He joined ResMed in 1999, most recently serving as president of Innovation and Operations. He also served in a variety of senior leadership roles for the company, including senior vice president of global manufacturing and logistics, vice president of marketing for Asia Pacific, and vice president of product development and marketing in the company's Sleep-disordered Breathing business unit. He joined ResMed as a design engineer and holds a number of patents granted worldwide.
Prior to joining ResMed, Andrew held product development roles at Sunbeam, a consumer appliances manufacturer, and Aristocrat Leisure Industries, one of the world's leading providers of gaming solutions.
Andrew graduated from the Advanced Management Program (AMP) at the INSEAD International Business School in Singapore, holds a bachelor's degree with honors in industrial design from the University of Technology, Sydney, and is a Lean Six Sigma Green Belt.