ResMed support for investigator-initiated research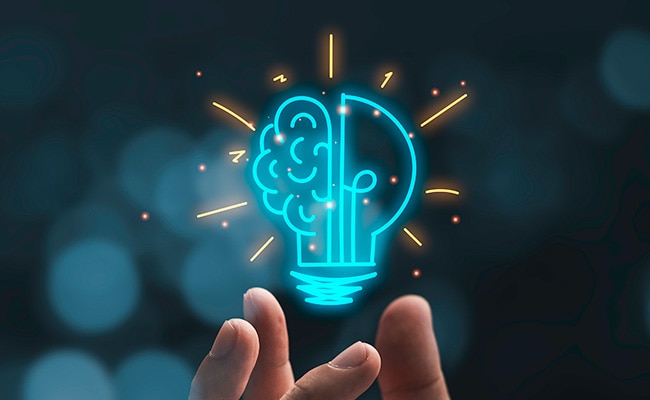 ResMed changes lives with award-winning medical devices and cutting-edge cloud-based software applications that diagnose, treat and manage sleep disordered breathing (SDB), chronic obstructive pulmonary disease (COPD) and other chronic respiratory diseases.
ResMed is a global leader in connected care, with millions of patients remotely monitored every day.
Our team is committed to creating the world's best tech-driven medical device company – improving quality of life, reducing the impact of chronic disease, and saving healthcare costs in more than 100 countries.
As part of our commitment to deliver innovative therapies to patients across the globe, ResMed believes in the need to support ethical, independent clinical research, conducted by qualified third-party investigators. Investigator-Initiated research (IIR) serves as an important complement to ResMed-sponsored research, to help better understand the benefits and risks of our therapies, as well as to explore new opportunities to address unmet medical needs. Such clinical research must be aimed at addressing meaningful scientific and/or clinical objectives, supported by valid study designs in which the safety, welfare and privacy rights of patients are of paramount importance.
Like many other health care-focused companies, ResMed supports the funding of Investigator Initiated Research (IIR) through a well-defined process with robust governance measures. Preference will be given to programs that align with the ResMed mission of advancing innovative technologies in sleep and respiratory medicine. Support is typically provided in the manner of funding and/or devices, depending on the type of research.
Key areas of interest include:
Optimization of clinical pathways to improve accessibility and efficiency in the diagnosis and treatment of sleep apnoea.
Innovative strategies to enhance initial compliance and long term adherence to PAP therapy, especially through use of telemedicine.
Evidence to show the economic value of treating sleep apnoea and COPD.
Association of clinical outcomes and quality of life with the use of portable oxygen concentrators (POCs).
Contribution to scientific knowledge and patient pathways for the use of non-invasive ventilation.
New insights into utilizing clinical data to improve patients' lives; for example, through reducing hospital admissions, reducing healthcare costs, enabling meaningful prediction of exacerbations, increasing quality of life, patient engagement.
Submitting an IIR proposal
ResMed accepts IIR proposals from qualified potential investigators. Review of IIR proposals occur quarterly at ResMed. Deadlines for all IIR Proposal submissions will be: January 20th, April 25th, July 13th, October 18th. The ResMed Clinical Review Board conducts the review process, and decisions are based upon medical and scientific merit, as well as available resources and ResMed research priorities. The Clinical Review Board will provide a decision letter to each Investigator within 2-4 weeks of each submission deadline. While all requests will be reviewed, ResMed makes no promises that it will approve a request. Sign up for an IIR account below to submit a proposal. For more information, please contact iir@resmed.com
Ownership of the IIR Proposal remains with the investigator.
If there is any material in the IIR Proposal owned by a third party, the investigator warrants that all necessary licenses and consents have been granted for the use of those materials. ResMed will keep the IIR Proposal confidential and only make it public if/when accepted. All personal information included in applications will be handled according to applicable privacy laws.
The research proposal remains the intellectual property of the investigator. Additional details around intellectual property of the technology or research results will be defined in the IIR Grant Agreement associated with accepted IIR proposals.
Before submitting your IIR budget, please ensure that all study-related expenses have been itemised and reflect fair market value.
ResMed will consider funding activities related to both direct (subject-related costs, study-related personnel costs, diagnostic fees/services and external data management expenses, etc.) and indirect study costs (IRB review fees, equipment and supply expenses).
ResMed will not compensate for the following: general education, training activities not specific to the study, support for ongoing clinical programs that are part of an organisation's routine operations, start-up funds to establish new clinical or research programs or to expand existing programs, purchase of capital equipment unrelated to the study or that would generate revenue, construction funds or hiring of staff that are not dedicated to the study. Typically, we would expect that no government or commercial payor will be billed for patient therapy using devices that are provided by ResMed for use in the study.
The Clinical Review Board requires both the (1) total study budget (including costs for data management, study personnel, other funding sources, statistician, recruitment materials, IRB submission costs) and the (2) amount you are requesting ResMed to provide (in the form of either direct financial funding or ResMed equipment). This provides transparency to ResMed when determining the total study costs required for a successful study, as well as what the financial commitment from ResMed is being requested.
Upon approval of the IIR proposal, there are several documents that are required prior to initiating support (devices and/or funding). These include:
Final study protocol and informed consent form
IRB/ethics committee approval letter of final study protocol and informed consent
Fully executed IIR Grant Agreement with ResMed
ResMed requires at least one study status update per quarter, unless otherwise specified, to comply with ResMed's regulatory requirements. Updates should include information on enrollment, device-related adverse events (AEs), protocol deviations, projected publications and study completion dates. Additional requirements for the provision of safety information to ResMed are detailed in a subsequent section. ResMed also requires prompt notification of any amendments to the original protocol after the study has been initiated.
An Investigator conducting an IIR is required to provide ResMed with a written report of the final study results. Any planned publications or presentations must be sent to ResMed in advance of submission, according to the IIR Grant Agreement. Upon study closure, the Investigator will be required to certify that the study was conducted, that the ResMed funds and/or device(s) were used solely to conduct or report the study, and that all safety and regulatory reporting obligations were met. Any unused funding and/or device(s) must be returned to ResMed within 90 days of study completion.
The institution and/or investigator has the responsibility for reporting safety events to their local regulatory authority (ex: FDA or other Competent Authority), or IRB/EC, as required per relevant local and federal regulations.
ResMed has the ethical and legal responsibilities to collect and analyse safety information on its investigational and marketed products so that the company can fully understand their risk-benefit profile and provide accurate safety information to regulatory authorities, physicians and patients. As an independent investigator-sponsor conducting research involving ResMed products, you play an important role in monitoring the study and reporting all relevant safety events to ResMed.
A cumulative listing of adverse events related to ResMed-manufactured devices must be provided to ResMed on a quarterly basis or sooner to comply with ResMed-required regulatory submissions. This listing should include all relevant adverse events that have occurred from the start of the study.
In accordance with local legislation, Good Clinical Practice and overall Clinical Trial Safety Management principles, ResMed has the responsibility to evaluate device-related adverse events for reportability. The institution and/or investigator has the responsibility of providing all required information about the device-related adverse event to ResMed as soon as possible.
Reporting an AE or SAE to ResMed does not relieve the institution and/or investigator of the responsibility for reporting the events to the FDA, other regulatory authorities, or IRB/EC, as required per relevant local and federal regulations.
As the sponsor of a study, the investigator and/or institution must ensure that the study is conducted in accordance with the provision of appropriate Good Clinical Practice (GCP) guidelines and all applicable local and regulatory requirements. The Investigator must assume all regulatory responsibilities including, but not limited to, IRB/EC approvals, informed consent, regulatory approvals, and any and all reporting obligations to regulatory authorities and ResMed.
ResMed encourages investigators to publish the results of the study, whether or not the results are favourable to the ResMed product(s). The investigator wil comply with recognised ethical standards concerning publications and authorship, such as those established by the International Committee of Medical Journal Editors. ResMed reserves the right to first review of any draft publications.
The investigator and/or institution must add the study to the FDA's clinicaltrials.gov database or a trial registry website in the country of study, if it meets the requirements for posting.
ResMed requires that the institution indemnify ResMed. Details will be outlined in the IIR Grant Agreement.
If applicable, as a publically traded company, ResMed is dedicated to transparency relating to its financial relationships with investigators and study sites; therefore ResMed may publically disclose funding associated with an IIR.