Travelling with your CPAP machine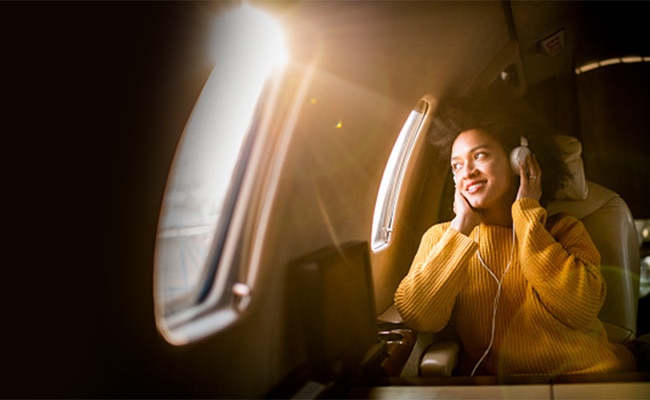 Whether it's for a long-needed vacation or a work trip, travelling can be tiresome – especially without your CPAP therapy providing a good night's sleep.
It's important to continue your therapy on vacation.
Keep reading for helpful tips and tools on packing and travelling with your CPAP therapy. Bon voyage!
Preparing for a holiday
Whether you're camping, going on a road trip, or travelling overseas, this short video will give you useful information about transporting and using your machine while you're away.
What to know before you go?

Take a note of useful information
A doctor's letter to certify that you need PAP therapy.
A note of your treatment pressure, mask type and mask size.
Contact details for your doctor, equipment supplier and care provider.
Health insurance details, including your policy number and the provider's contact details.
ResMed's FAA Air Travel Compliance Letter, so you'll be able to carry your device through airport security and on to the plane.

Check you'll have power
At least two weeks before you fly, ask the airline for permission to use your device on a flight. If they give permission in writing, remember to take a copy of the letter/email with you.
If you'll be travelling overnight on other forms of transport (e.g. train), contact the tour operator or travel company in advance to ask if you'll be able to plug in your therapy device.
Check if you'll need a special power adapter to use your device on a plane or other mode of transport and remember to pack one! ResMed offers converters so you can use your device with a 12V or 24v DC power source in a car, boat or other vehicle with suitable battery. Need one today? Visit our webshop.
If a suitable power supply won't be available, consider using a battery pack instead.

Take suitable spares
Pack a spare mask cushion as you might find it difficult to find a suitable replacement abroad.
Pack travel wipes to keep your mask and equipment clean while you travel.

Be careful about humidification
Please DO NOT use a standard humidifier on a plane. Turbulence could cause the water to spill and damage your device. The waterless AirMini HumidX system can be used on planes.
Make sure there's no water in your humidification tub before you pack it.
You can contact your healthcare provider for advice on fixing technical problems with your machine. ResMed's teams are also on hand to help and you can contact them via email.
Wireless connectivity is disabled whilst devices are in Airplane Mode and data transmission will therefore be temporarily unavailable. If you will be abroad or using Airplane Mode for an extended period, you may wish to tell your sleep clinic that they shouldn't expect to receive any data from your device while you are away.
Usually, yes. The rating plate on the therapy device may specify 50-60Hz, but the power supply in recent devices is usually compatible with the 110V or 400Hz power supply on planes. However, you may need to use a specific adapter to connect to the onboard power socket. Always check with the airline prior to travel.
No, the x-ray scanners will not harm your machine1. However, security may need to see a letter from your healthcare practitioner verifying that you are carrying medical equipment, so it's a good idea to keep it handy.
Yes, your CPAP, APAP or bi-level sleep apnoea machine should work in a foreign country. However, power sockets differ between countries, so make sure you pack an appropriate adapter plug. Adapters can be bought from most electronics and travel stores, as well as in airports. If you'll be abroad for an extended period, you may wish to tell your sleep clinic that they shouldn't expect to receive any data from your device while you are away.
Healthy sleep, confident travel
Our free CPAP travel ebook is full of practical information on travelling with CPAP. From trains to planes and caravans, we think we've covered it all. Download it now and start dreaming about your next well-slept trip away from home!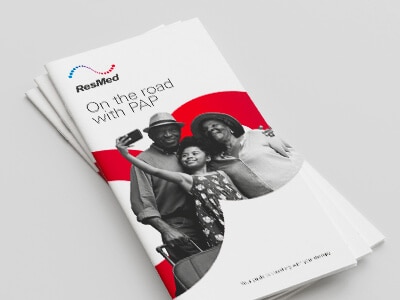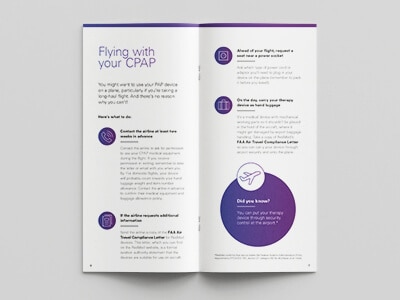 References:
 Compatibility of airport x-ray scanners with ResMed devices. Data on file ID A4726587.