Real people. Real stories.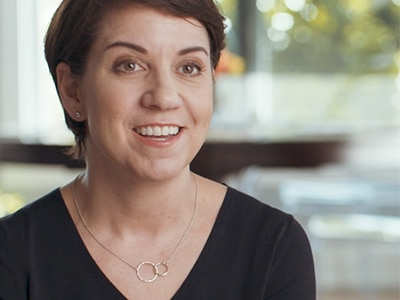 Does CPAP therapy work? Is it effective? Are you worried CPAP might be uncomfortable? Are you curious to know what benefits therapy really brings?
Take a look at these real-life patient stories and discover the reality of CPAP therapy for sleep apnoea.
Say goodbye to naps and poor sleep
& get comfortable breathing with CPAP therapy air pressure
Discover Brooke and Matt's stories
How has CPAP therapy improved their quality of life?
Discover Terry, Tessa, Ed & Nick's stories:
"The wonderful little AirMini"
"An incredible impact on my home life"
"I don't know how I coped before without the CPAP machine"
How has monitoring their therapy with myAir helped patients stay on track?*
Discover Rose, Ted & Tina, Paul, Anthony & Philippa's stories:
"myAir brought me back to life and us back together"
"myAir has changed my life for the better"
"A daily dose of motivation"
How mandibular advancement device changed my life
Discover Marie-Raphaëlle and Thomas' stories
Thomas Oral Appliance Testimonial
Please refer to the user guide for relevant information related to warning and precaution to be considered before and during use of the product.
*These patients' stories are a genuine and documented account of each individual's response to treatment. Outcomes and results may vary, and each individual's response does not provide any indication, warranty or guarantee that other people will have the same or a similar experience. Talk to your healthcare professional for further information.