AirView™
ResMed's secure1, cloud-based patient management system for monitoring and reporting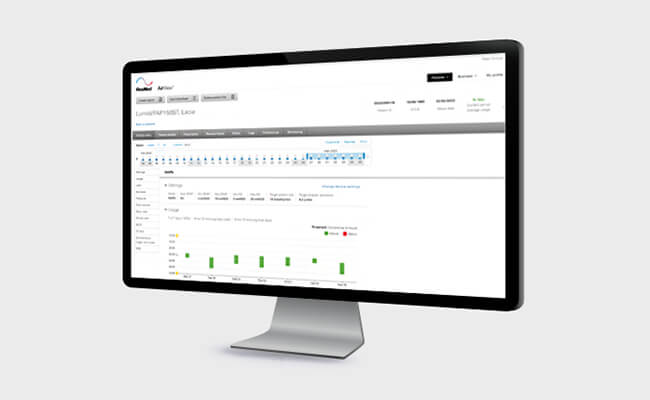 AirView connects to ResMed's sleep, ventilation, high-flow therapy and home sleep testing devices, so you can manage patients on different treatments easily. AirView also offers secure data-sharing and collaboration functions to support effective patient management at key stages of the treatment pathway.

Work efficiently
Your patients, and especially those with complex, evolving conditions and co-morbidities, require attentive monitoring and follow-up. AirView gives you direct access to accurate device and therapy data, user-friendly data analysis and visualisations, and prioritisation tools to be notified of patients who require extra attention. By helping you to work efficiently, AirView enables you to focus your expertise where it can make a difference.

Deliver personalised care
Tailoring therapy to match individual patient requirements can feel like an uphill struggle if you're short on time. AirView complements valuable patient feedback with data: providing a comprehensive overview of their device metrics. This can help you identify each patient's specific treatment needs and respond rapidly and remotely if they change. By enabling you to adapt to the individual, AirView empowers you to improve quality of care.2

Streamline patient management
A collaborative approach can help with patient management, particularly in complex cases, but may be difficult to organise in practice. AirView facilitates collaboration by making it easy for healthcare professionals to access and share the latest data, reports and analyses on a secure1, cloud-based platform. By enabling you to work together effectively, AirView helps you streamline patient management.
"Telemonitoring is a non-negotiable feature of my clinical practice.
It's essential for good patient care."
Dr Christine Cheval
Sleep and respiratory physician at the San Salvadour Hospital, France*
ResMed's data-driven digital health technologies are engineered to deliver effective patient care and efficient operational processes for our partners. Our strong, secure, connected ecosystems comply with strict regulatory requirements and rigorous certification standards to protect you and your commercial interests, as well as your patients' privacy.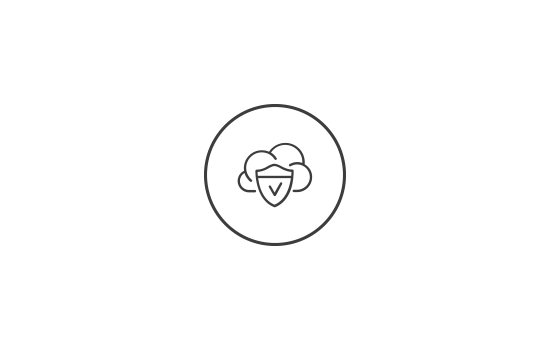 This content is intended for health professionals only.
Please refer to AirView e-help for relevant information related to any warnings and precautions to be considered before and during use of the product.
References:
* This testimonial is a genuine and documented account of the individual's response to treatment. Outcomes and results may vary, and this individual's response does not provide any indication, warranty or guarantee that other people will have the same or a similar experience. This presentation is based on the professional presenter experience, practice and on recent available relevant data which is not intended to be understood as state of the art.
AirView was built to be secure and compliant with (EU) 2016/679 (General Data Protection Regulation) and national privacy laws. It uses data encryption technologies to secure patient data and is classified as a CE medical product. ResMed obtained dual HDS/ISO 27001 certification for AirView to demonstrate our commitment to secure data processing and hosting and to ensure our teams and systems are operating at the highest standards, as verified by independent auditors.
Price Waterhouse Coopers Report. Effects of telemonitoring on treatment of sleep disordered breathing, 2015, Obj ID B88851.