Accessories for CPAP and respiratory care machines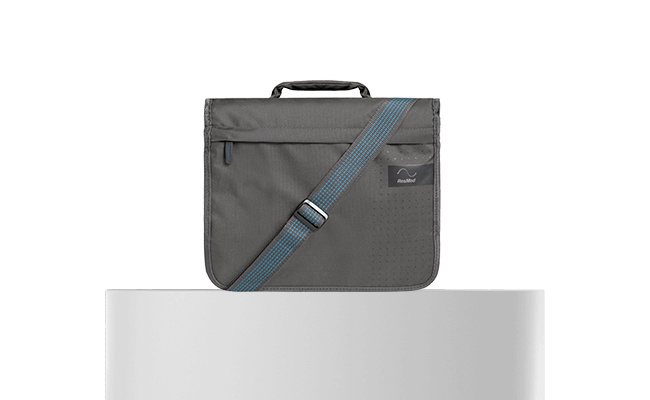 To help you experience the benefits of your therapy, ResMed offers a comprehensive selection of sleep device components and accessories, including humidifiers, tubing, travel products, SD cards and external power supplies.
Humidification
Our humidification accessories will help to keep your humidifier in good working condition. Humidification helps protect you from nasal congestion, a dry mouth and other symptoms during your therapy.
Tubing
Tubing is the link between your mask and your device. Our tubing accessories include heated tubes designed to protect against rainout and lightweight, flexible tubes for light sleepers, so you can fine-tune your therapy for their comfort.
Travel
Our travel accessories enable you to continue your treatment while you're on the move. The travel bags for our therapy devices and our ventilators combine protection and easy access in a robust, well-designed format.
Power supplies
Our accessories are designed to give you freedom, flexibility and peace of mind. Whether you want to travel light, run your device from a battery, or just need a spare, we have a power supply option that works.
Trolleys
Our functional trolleys have a range of useful features, such as lockable wheels and storage baskets. They are a good solution for moving your ventilator easily, smoothly and efficiently around a clinical or homecare environment.
Filters
Our air filters help to prevent fine particles and larger matter from entering your airways during therapy. Our hypoallergenic filters are good solutions if you suffer from hayfever or other allergies.
Professionals
Our range of accessories for healthcare professionals help ensure your patients have everything they need for their treatment.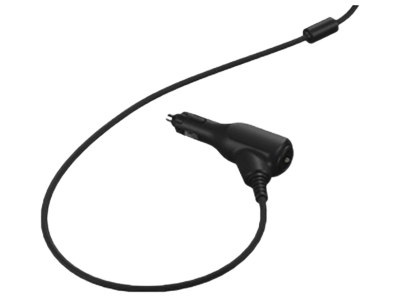 Astral DC/DC Adapter
The ResMed DC/DC Adapter provides an additional method of operating an Astral™ 100 or Astral 150 Ventilation device where AC mains power is not available.
Product code: 27925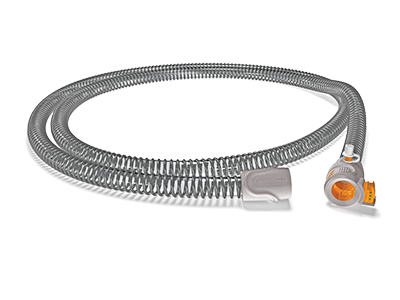 ClimateLine max oxy
Adapted for those who need supplemental oxygen, it allows the oxygen to completely mix with warmed, humidified air
Product code: 36996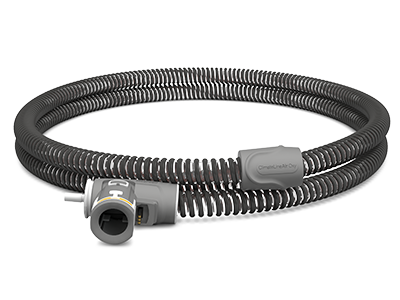 ClimateLineAir oxy
Delivers the desired temperature at the mask, with a built-in oxygen connector to attach a supplemental oxygen supply
Product code: 37357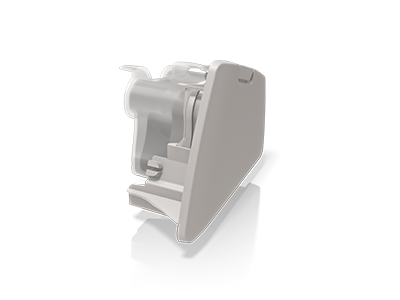 Air10 side cover
Safely use an Air10 therapy device or Lumis ventilator without the built-in HumidAir humidifier
Product codes:
37335 (Grey for AirCurve)
37303 (Charcoal for AirSense)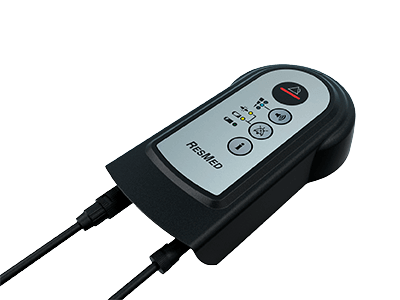 Remote alarm II and hospital alarm system cable
Enables the use of Stellar and Astral ventilator systems in both the hospital and home for patients who need closer monitoring
Product code: 27902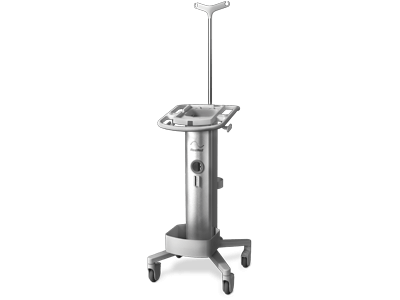 Hospital trolley
The ResMed Hospital Trolley is designed to hold and move compatible ResMed ventilators and accessories between points of therapy in the hospital environment and limited care facility environments.
Product codes:
Hospital trolley (includes base plate) 27914
Hospital trolley storage bin 27929
Hospital trolley cylinder mount 27930
Hospital trolley power strip – EU 27932
Hospital trolley power strip – UK 27934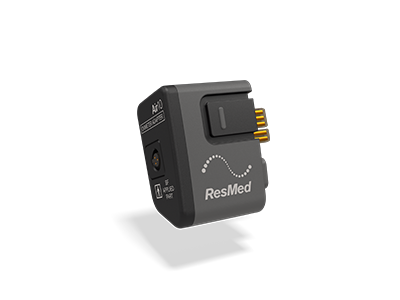 Air10 oximetry module
Connects a NONIN Xpod oximeter to ResMed's Air10 therapy devices to record and save oxygen saturation levels
Product code: 37302

How to buy
Please contact our Customer Service department or your local representative for more information on obtaining ResMed products.
Can't find the product you're looking for?
It might have been discontinued. Please visit our user guides and technical documents page to access additional information.