Are you experiencing symptoms of sleep apnoea?
Our sleep assessment takes just 3 minutes to complete. It could help you discover if you're experiencing symptoms related to obstructive sleep apnoea or if you're unlikely to have the condition.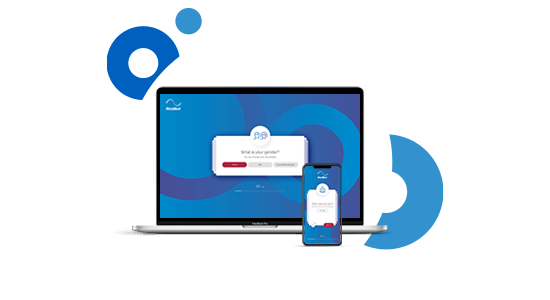 Did you know?
Nearly 1 billion
people worldwide
have sleep apnoea1
Why should you take this sleep assessment?
If you have obstructive sleep apnoea, your body stops breathing while you sleep. It's a serious disorder which, if left untreated, can lead to a higher risk of developing heart disease2, high blood pressure3 or stroke4.
Taking our free sleep assessment could be your first step towards diagnosis and a healthier future.
This assessment is not intended or implied to be a substitute for professional medical advice or diagnosis. Never disregard professional medical advice or delay seeking medical treatment due to any information contained within this assessment.
Complete the form to start your sleep assessment
Find out in just 3 minutes if you could be experiencing any of the symptoms related to sleep apnoea. Your sleep assessment results will be sent to your inbox.
References:
Benjafield AV et al. "Estimation of the global prevalence and burden of obstructive sleep apnoea: A literature-based analysis". Vol 7:8; 687-98. Lancet Respir Med
Oldenburg O et al., Sleep-disordered breathing in patients with symptomatic heart failure: a contemporary study of prevalence in and characteristics of 700 patients. Eur J Heart Fail (2007):251-7.
Navarro-Soriano, C., et al., The HIPARCO-2 study: long-term effect of continuous positive airway pressure on blood pressure in patients with resistant hypertension: a multicenter prospective study. J Hypertens, 2021. 39(2): p. 302-309.
Bassetti CL et al. Sleep-disordered breathing and acute ischemic stroke:  Bassetti, C.L.A., et al., EAN/ERS/ESO/ESRS statement on the impact of sleep disorders on risk and outcome of stroke. Eur J Neurol, 2020. 27(7): p. 1117-1136.