AirMini™ app
Control your AirMini device and view your therapy data
Manage and monitor your AirMini device and sleep apnoea therapy. The AirMini app enables you to access comfort features, review sleep therapy data, and receive ongoing advice and support with setting up and using your AirMini CPAP device.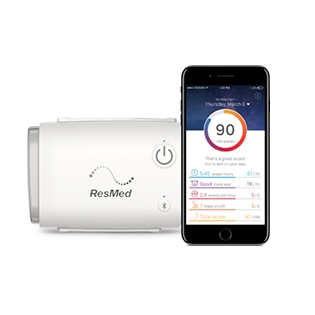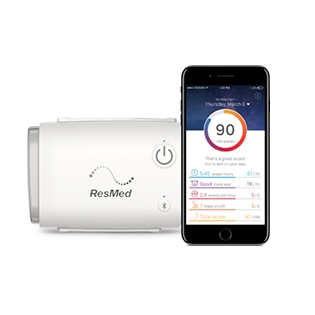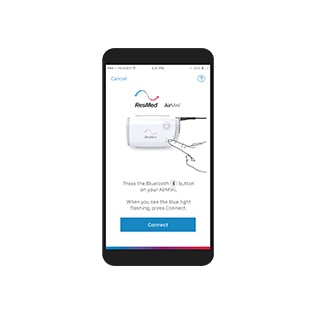 It's all on your phone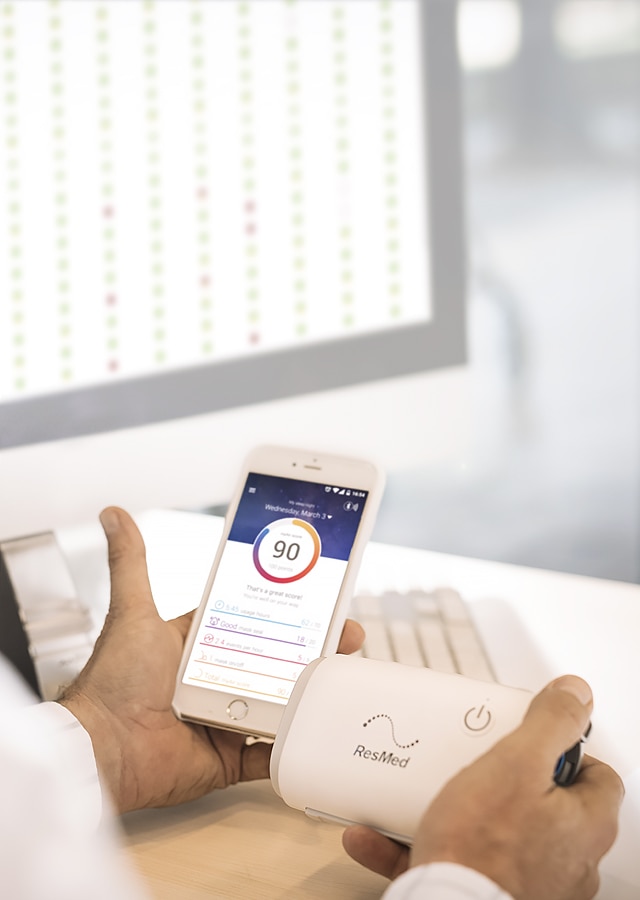 With comfort features accessible on your personal smart device and the convenience of start/stop, using therapy is close to effortless, and this easy means you can help make therapy as comfortable as possible.
See success with therapy tracking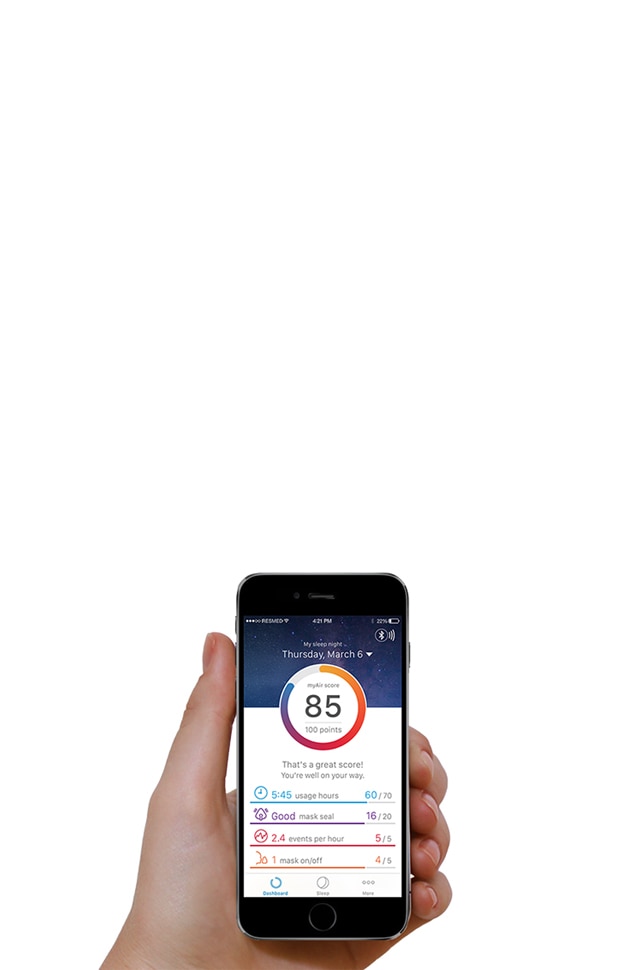 From statistics like usage hours to metrics like events per hour, AirMini app not only records your sleep therapy data but will also show you different aspects of your treatment after every sleep.
Additionally, it provides you with the ability to send detailed therapy data to your clinician, keeping you and your healthcare team connected.
Easy step-by-step setup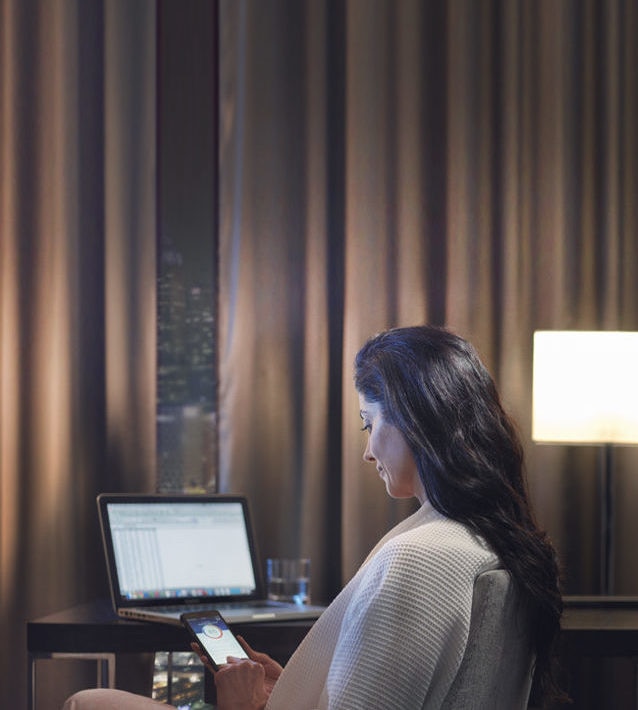 Let us help you hit the ground running with guided equipment setup options that walk you through setting up your equipment and fitting your mask. This means you'll have the confidence to know that everything is set up correctly from the very first day!
iOS : 10.2 or later. Compatible with iPhone, iPad, and iPod touch.
Android : 4.4 or later
English, Czech, Dutch, Finnish, French, German, Italian, Japanese, Korean, Norwegian Bokmål, Polish, Portuguese, Spanish, Swedish