myAir, sleep therapy data tracking and coaching tool
myAir is a motivational data tracking and coaching programme that's designed to build your patients' sleep apnoea therapy skills and confidence. myAir encourages patients to engage with their therapy, leaving you with more time to focus on complex cases.
Build patient confidence with myAir
Your patients are empowered to:
Track and understand their sleep therapy
Benefit from coaching and tailored tips
Consult educational and self-help tools
Why should you recommend myAir to your patients?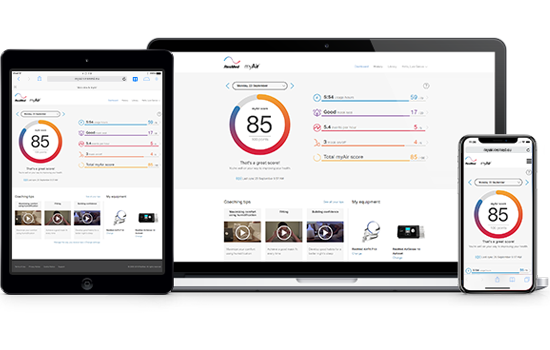 myAir helps increase sleep therapy adherence
This tool significantly improves daily CPAP usage and adherence.1 In fact, it enables 76% of users to achieve an average CPAP adherence of >4h per night.1
myAir encourages patient engagement
Motivate your patients to become involved with their therapy and recognise that effective therapy can improve their quality of life.
myAir creates space for you to focus on complex cases
It helps patients to answer simple questions and handle minor technical issues independently. That means you can spend more time on complex patients and other priorities.
Rose, Andy and Anthony share their experience of using myAir
Rose, 75 years old
"myAir tells me what I need to know about my therapy" – myAir keeps Rose up to date and on track with her sleep therapy.
Andy, 47 years old
"myAir brought me back to life and us back together" – Simple to use and good results: Andy tells his myAir story.
Anthony, 50 years old
"myAir has changed my life for the better" – Exhausted to energised: Paul's life-changing experience with ASV therapy.
myAir + AirView: our connected health solutions to boost compliance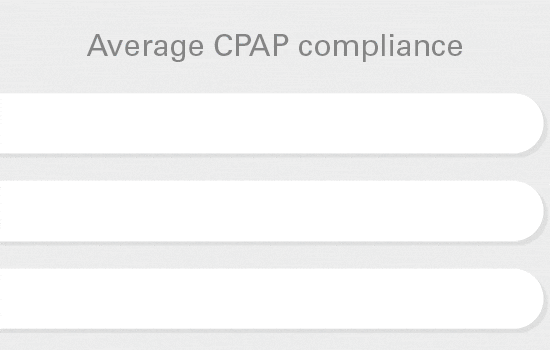 myAir helps your patients to engage with their therapy. AirView, ResMed's patient management system, helps you to track their progress and quickly identify and resolve issues from your office. myAir plus AirView means more streamlined operations, less time chasing data, and more opportunities to provide support exactly where and when it's needed.
Devices that are compatible with myAir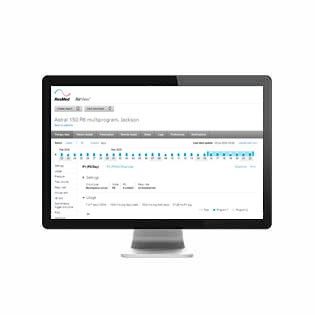 Cloud-based patient management and data on demand, designed to be secure
See detail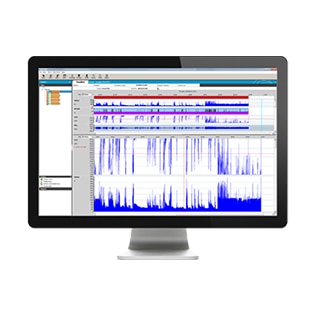 Easy and flexible patient management system with detailed data graphs and reports
See detail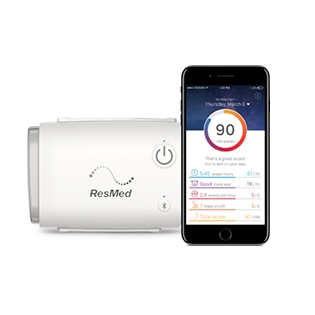 Smart patient app to control the AirMini device and view nightly sleep scores and CPAP therapy data
See detail
Reference:
Price Waterhouse Coopers. Empowering the sleep apnoea patient. A study of how myAir users behave better. 2016
Allen, K. Y., Bollig, S., Selecky, P. A., & Smalling, T. (2009). The clinician's guide to PAP adherence. American Association for Respiratory Care (AARC).
Malhotra, A., Crocker, M. E., Willes, L., Kelly, C., Lynch, S., & Benjafield, A. V. (2018). Patient engagement using new technology to improve adherence to positive airway pressure therapy: a retrospective analysis. Chest, 153(4), 843-850.