Measuring for a mask at home: AirFit N30i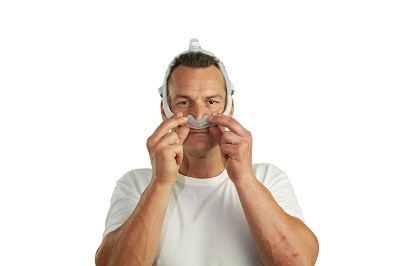 August 20th 2020
For many of us, the Covid-19 pandemic has changed the way we interact with doctors and healthcare professionals. If you're a CPAP therapy user, you might be using more online methods and virtual resources to consider – in partnership with your physician – which mask works for you.
If you've received a prescription for CPAP therapy, then read on to see how you can take measurements from home for the AirFit™ N30i and use these to select your mask.
First off, choosing a mask that suits your needs and sleeping style is important because a comfortable therapy experience could help you stay on track and lead to more quality sleep. The ResMed AirFit N30i is a tube-up CPAP mask with an adjustable frame. The top-of-the-head tube is designed to give you freedom of movement, while an under-the-nose cushion helps eliminate marks on the nasal bridge.
Watch the following two videos, then take a look below to find out how to use our sizing template and discover handy tips for achieving a good fit with the N30i.