Feel confident with the right information with myAir
For Rose, myAir makes the difference. Accessing daily sleep data and advice makes sleep apnoea treatment easier and helps her to feel confident.
Other popular myAir stories*
Motivated to make improvements
Every day, Anthony feels the benefits of his nightly CPAP therapy. Every morning, he sees how the treatment is working when he checks his stats on myAir.
Energy all day, every day
Paul had always felt tired. With effective therapy for obstructive and central sleep apnoea, he now has the energy to enjoy his life and relationships.
Sleeping constantly but still tired?
Before he was diagnosed, Andy slept constantly but still felt tired. Hear him talk about the benefits of CPAP therapy and easy, user-friendly myAir monitoring.
CPAP therapy has improved their daytime energy, quality of life, personal relationships and more.
Keep exploring
Read about the latest therapy solutions, learn how to improve your CPAP experience, and benefit from opportunities to improve the quality of your sleep.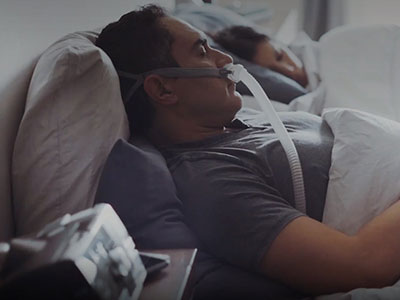 If you've recently been diagnosed, you might have some questions or concerns or just want some friendly advice. We're here to help you get your CPAP therapy off to a successful, comfortable start.
Explore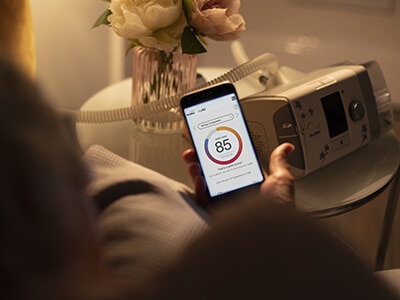 Track your sleep therapy progress from the palm of your hand with the myAir online support programme. It's included with any ResMed Air10 device.
Explore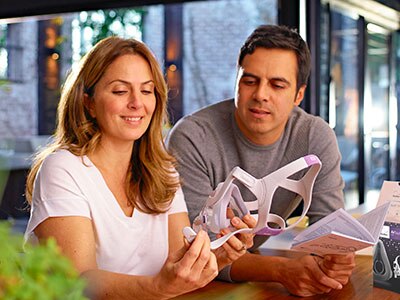 You'll enjoy a better therapy experience with the right CPAP mask. But how can you choose the right option among the many styles and sizes of mask available that you deserve?
Explore
*These patients' stories are a genuine and documented account of each individual's response to treatment. Outcomes and results may vary, and each individual's response does not provide any indication, warranty or guarantee that other people will have the same or a similar experience. Talk to your healthcare professional for further information.