Sleep apnoea machines
ResMed's sleep apnoea therapy solutions offer a winning combination of advanced performance, reliable comfort and efficient, user-friendly monitoring. Our sleep apnoea machines are suitable for patients with a variety of sleep-disordered breathing conditions. 
AirMini CPAP device
Weighing 300g and just 14cm long, AirMini provides your patients with the same best-in-class therapy you've come to expect from ResMed – in a complete package that's lifestyle-friendly.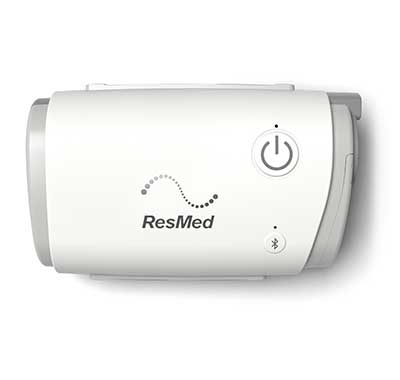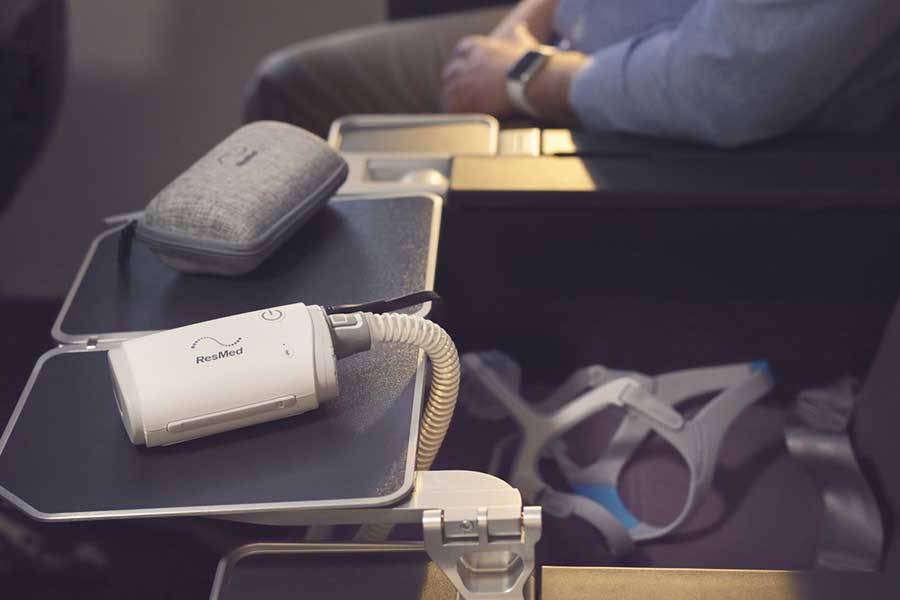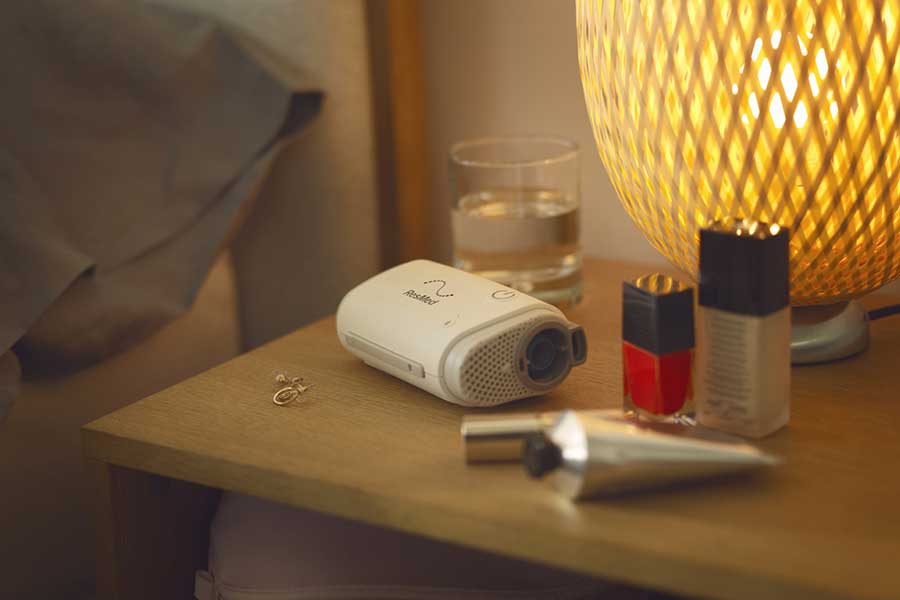 CPAP & AutoSet
Our sleep therapy devices provide discreet, effective therapy for patients with sleep-disordered breathing. These discreet, effective devices offer advanced performance and optimise patient comfort.
Sleep bilevel
Our bilevel devices are ideal if patients need positive airway pressure therapy but aren't suitable candidates for CPAP therapy. Designed with comfort in mind, a bilevel device from ResMed could offer them a good night's sleep.
Adaptive servo-ventilation
Our highly-responsive adaptive servo-ventilator offers your patients the comfort of natural breathing patterns and the reassurance of advanced technologies. This device is suitable for a range of central breathing disorders.
Find user support for other sleep apnoea machines