AirView™
Patient data management software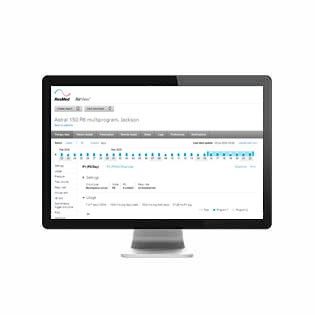 AirView connects to ResMed sleep and ventilation devices*, allowing you to manage patients on different treatments. The securely hosted, cloud-based AirView system simplifies patient management, reporting and device troubleshooting** by enabling medical staff to access data remotely. Less time on administration; more time for patient care.
AirView for Ventilation
AirView has been upgraded with new features and functionalities to support the effective management of ventilated patients.
View clinical data on a single screen, analyse the details and trends, then easily save and share your data insights.
Simplify patient triage and prioritisation with a useful 'management by exception' feature.
Streamline patient management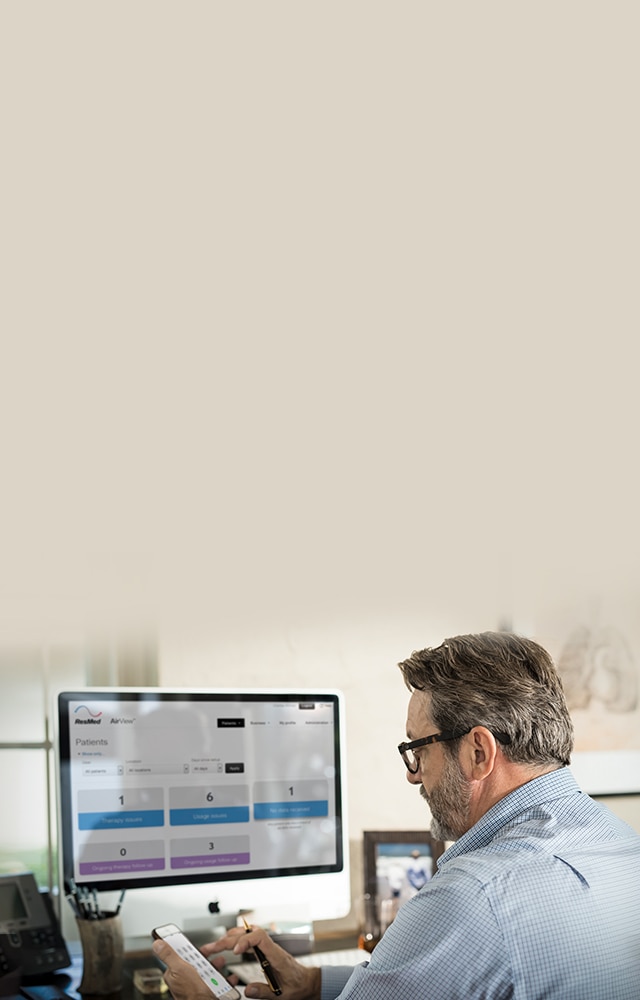 AirView can be used to automatically filter your patient population into actionable groups, so you can more easily prioritise patients who require attention.
This can help you to manage your patient population more efficiently by focusing your attention on the patients who most need your assistance.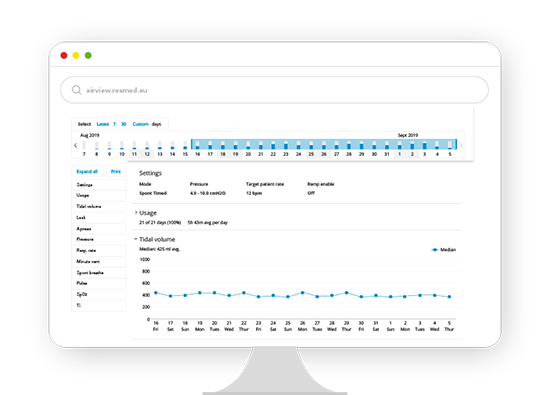 Transform clinical data into clinical action
ResMed sleep and respiratory care devices with wireless connectivity transmit patients' device and therapy statistics to AirView*, which displays the information in easy-to-read graphics. With straightforward access to device and therapy data you can identify problems and intervene quickly if the patient requires assistance.
Troubleshoot with AirView remote assist**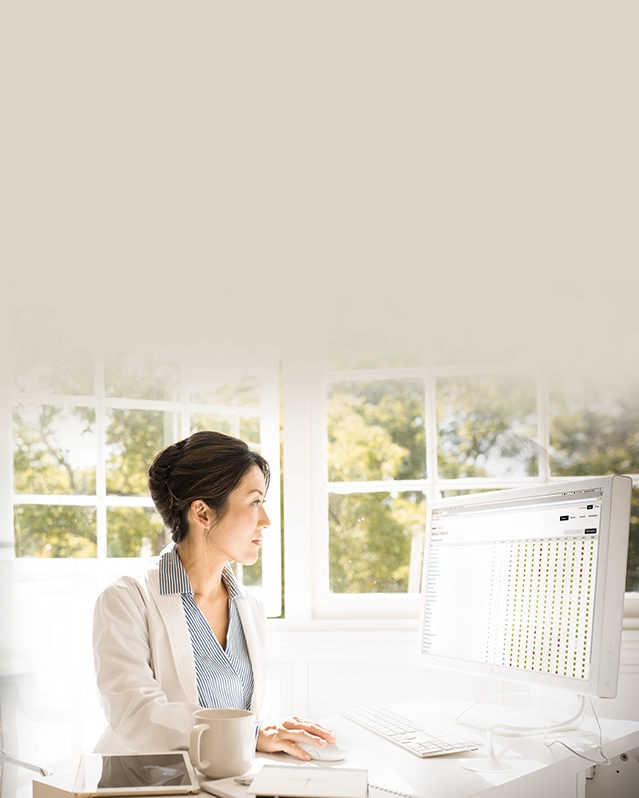 AirView's remote assist feature enables you to remotely troubleshoot device issues and promptly address patient concerns. As a result, you can support your patients' comfort and compliance with therapy over the long term.
AirView for ventilation 'how-to' videos
Analyse clinical data with ease
AirView provides rapid, one-screen access to detailed clinical data. The interactive presentation enables you to explore your patient's respiratory metrics over 1- to 90-day periods and within 1- to 24-hour windows across all programs supported by the device.
Streamline the management of ventilated patients
The useful management by exception feature notifies you of patients who require more attention by automatically detecting variations based on your chosen parameters.
Save and share insights
When you identify a variation or a data point of interest, you can print, save and share screen views with colleagues at the touch of a button.
Perform multi-program analyses
View detailed therapy trends within each Astral and Stellar program and easily detect variations and possible correlations.
Retrieve your patients's most recent therapy data
Retrieve recent clinical data from ResMed ventilation devices with just one click thanks to the data-on-demand function.
React to triggered alarms
Use the alarms clinical metric to view different events and find out which alarms were triggered and when.
AirView for sleep 'how-to' videos
Healthcare professionals – Therapy
Healthcare professionals – Diagnostics
Healthcare professionals – Administrator
Physician – Therapy
Physician – Diagnostics
Physician – Administrator
References:
*Wireless connectivity is available for Stellar and Astral through the ResMed Connectivity Module (RCM). Air10 and Lumis devices feature AirView built-in wireless connectivity
**The remote assist feature is not available with Stellar and Astral devices