Astral™
Life support ventilators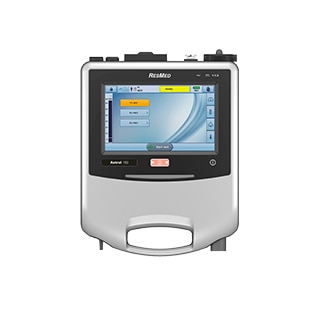 Versatile non-invasive and invasive ventilator series for less dependent to fully dependent patients (>5kg)* in need of acute and/or long-term care. Astral features a variety of modes, circuits and interfaces to treat a wide range of conditions and includes wireless connectivity to AirView.
Product codes: Astral 100 (27081), Astral 150 (27083)
Secure by design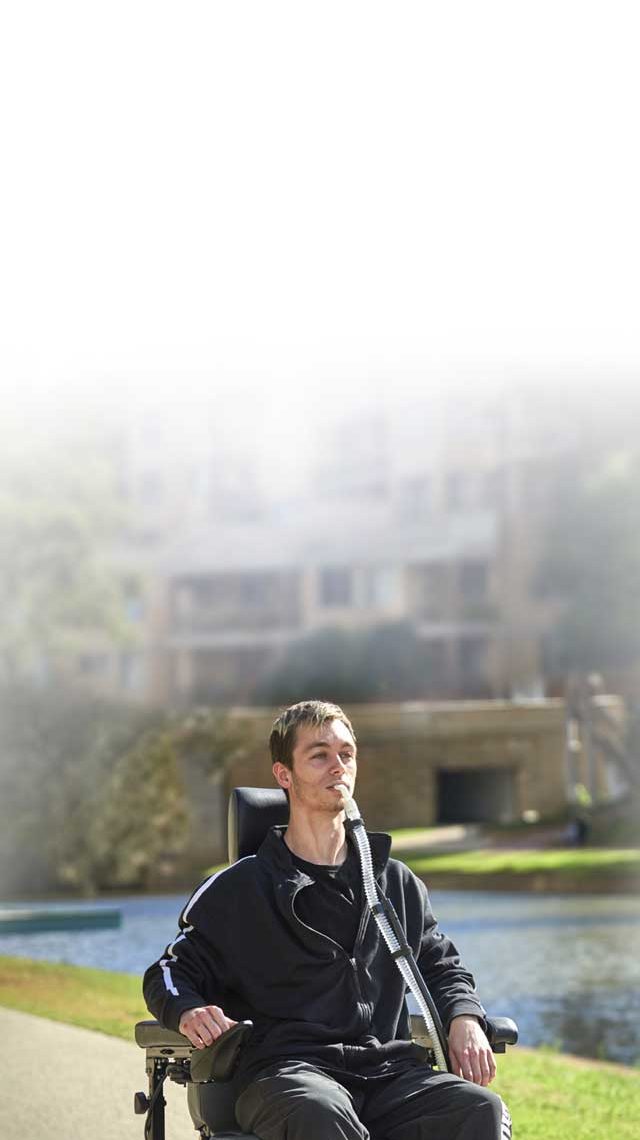 Astral's systems have been thoughtfully designed so, whatever setup is chosen, caregivers can feel confident that each transition will be smooth and effective.
A disconnection alarm can be titrated to a wide range of setups. Even small changes, like disconnection of a small diameter tracheotomy tube, will trigger the alarm. For confident adjustment, the Learn Circuit automatically measures the circuit resistance and compliance of the breathing circuit components, then adapts and compensates accordingly.
Versatile, practical, liveable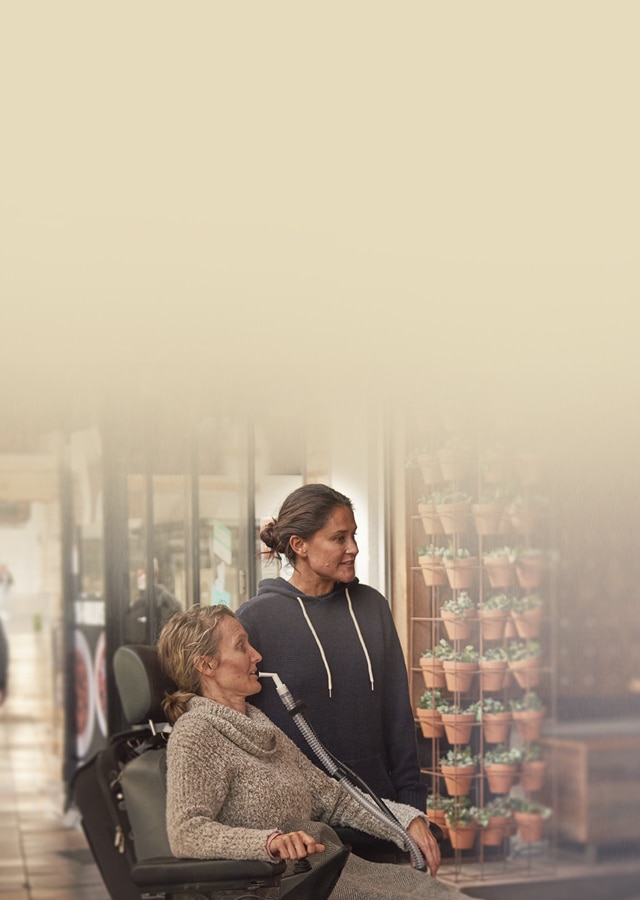 Astral delivers a suite of therapy modes in a broad range of scenarios. It can be used during the day and at night, for tracheotomised patients or non-invasively ventilated patients with a mask or mouthpiece. This versatility enables you to cater for a wide variety of patients, from adults to children weighing as little as 5kg.
Astral makes it easy to manage complexity. There's no need to change the circuit when you switch from a mask to a mouthpiece. You can choose from a range of trigger options to match your patient's inspiratory effort. It's easy to flex between different circuit configurations and settings and to keep track of them, with four configurable programmes and the option to name them.
Work fast and efficiently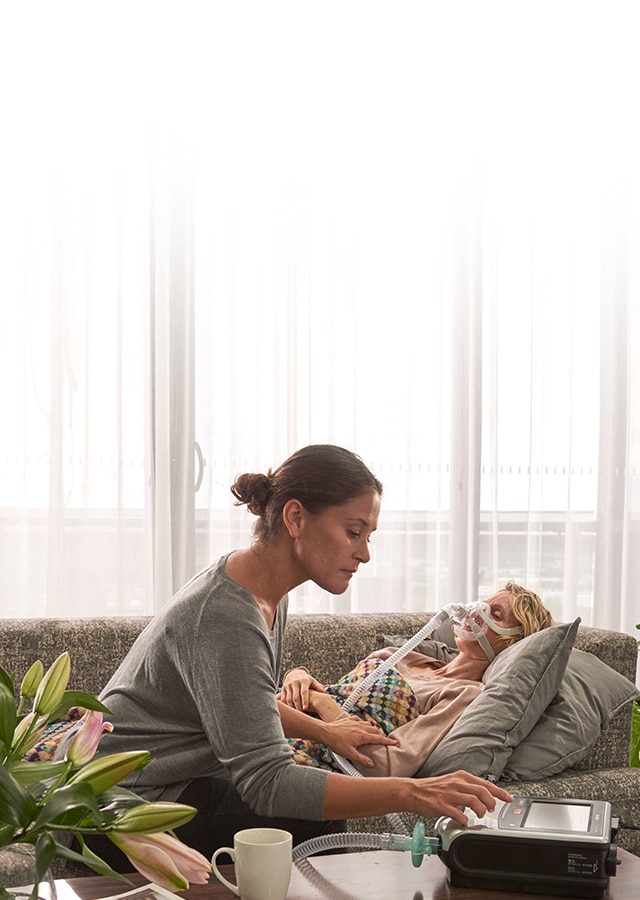 From initial setup to ongoing care, Astral is designed to provide the best user experience possible. Its intuitive interface gives you the tools and information you need to make fast and early decisions.
ResMed worked closely with clinical experts to make Astral easy to use and understand. The intuitive interface provides breath-by-breath statistics and auto-scaling real-time pressure and flow waveforms. Device and battery management is simplified by maintenance reminders and fast USB cloning of settings between devices.
The expert's voice
"We tried to see the results and if patient comfort was improved. And the trials were pretty positive."
Leak ventilation for tracheotomised patients. G. Gobaille, Interview, JIVD 2018
"Due to this tidal volume computation, the leak configuration is also much more flexible and much more powerful in terms of leak compensation"
Leak ventilation with a life support ventilator in adult patients. C. Gregoretti, Symposium, JIVD 2018
"We give the responsibility to the patients to control their ventilation"
Mouthpiece ventilation in life support patients – M. Toussaint, Interview, 2018
How to buy
Please contact our Customer Service department or your local representative for more information on obtaining ResMed products.
Warranty & services
Looking for service and warranty information on masks and accessories?
Find the answers to your questions in our resource centre.
Changing from nighttime mask setup to daytime mouthpiece setup
References:
*iVAPS therapy mode is indicated for patients weighing 30 kg and above.
** With Astral, therapy data is updated once a day.
*** Astral connects to one or two external batteries, each providing up to 8 hours of operation.
Reminder: The internal battery is not intended to serve as a primary power source. It should only be used when other sources are not available or briefly when necessary, for example, when changing power sources.
The internal battery autonomy of 8 hours is informative.