Full face masks for sleep apnoea and ventilation machines
ResMed's full-face masks are designed to deliver comfortable, reliable sleep apnoea therapy or ventilation therapy to patients who breathe through the nose and mouth while they sleep. The range includes traditional styles alongside new ultra-compact, under-the-nose designs. These new styles can help to overcome common barriers to therapy, such as claustrophobia and discomfort on the nasal bridge.
AirFit F30i – full face mask
The F30i is a tube-up, under-the-nose, full face CPAP mask that delivers visual and physical freedom and eliminates the risk of red marks and discomfort on the nasal bridge. The F30i is part of the AirFit 30 series.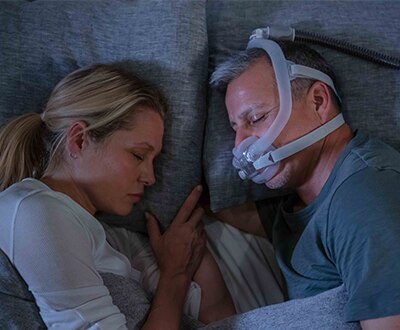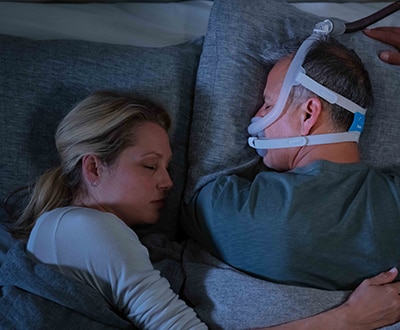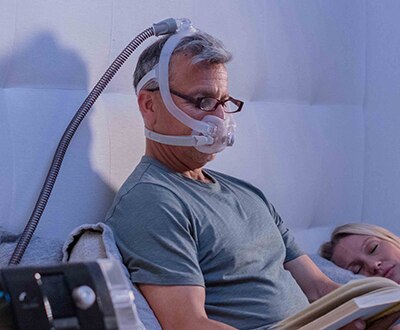 Get user support for our other full-face masks