AirFit™ F20 NV
Non-vented full face mask for ventilation therapy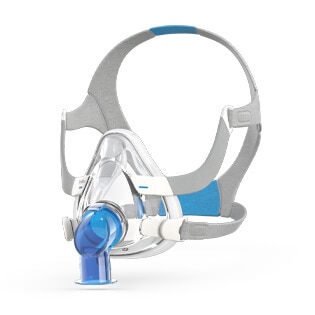 AirFit F20 NV is a full-face mask for non-invasive ventilation that offers the benefits of an AirFit F20 in a non-vented version. Easy to fit to a wide range1 of face-shapes, its seal withstands high-pressure2 and bi-level pressure treatment.
Product codes: S (64020), M (64021), L (64022), F20 NV elbow (64001)
Built for effective respiratory care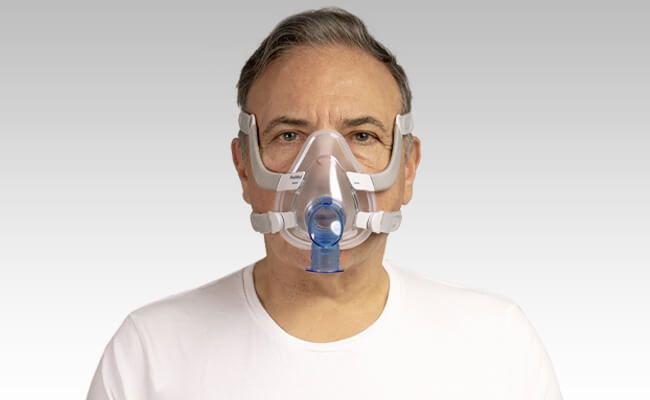 The mask is easy to fit and suitable for a wide range of face-shapes.1 Its contoured seal around the face means it can handle high-pressure (up to 40 cm H2O)2 and bi-level pressure treatment. AirFit F20 NV is compatible with Astral ventilators and suitable for patients requiring non-life support ventilatory assistance.
Designed for flexible ventilation therapy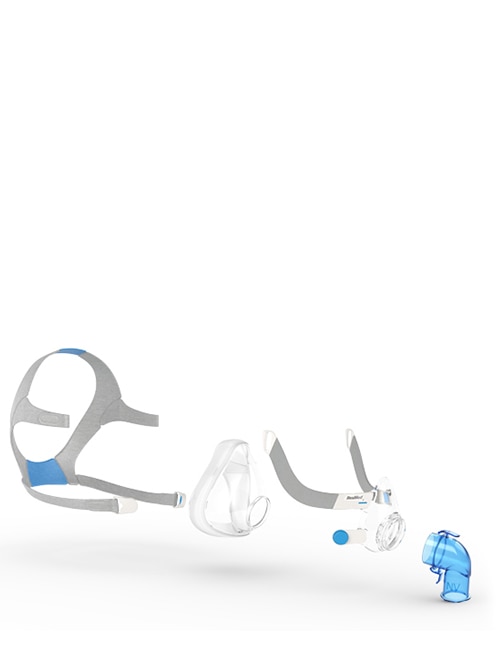 The AirFit F20 NV can adapt to different configurations and ventilation settings, with replaceable elbows allowing patients to interchange between vented and non-vented solutions in the same mask.
A full-face mask designed for comfort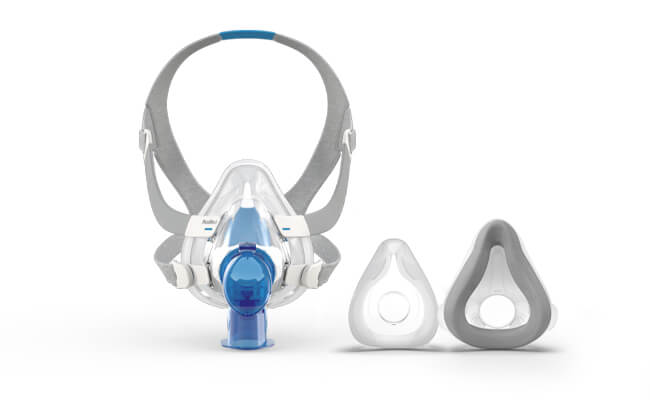 With no contact between mask and forehead, it eliminates the risk of red marks there. Specifically designed for extra softness and stability, the plush headgear also helps ensure patients settle into therapy comfortably.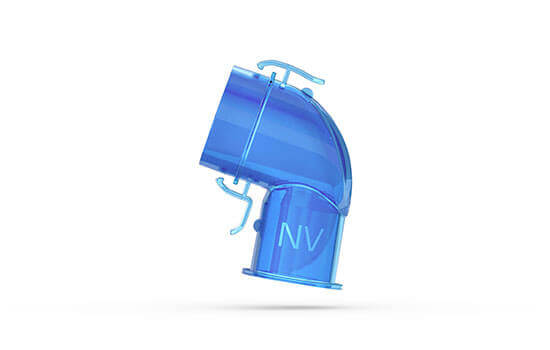 Buy online
ResMed Online Store is the one-stop-shop for sleep professionals, with immediate access to pricing, shipping and invoice details. Contact your ResMed representative to create an account or sign in to start buying and tracking ResMed products.
Please refer to the user guide for relevant information related to any warnings and precautions to be considered before and during use of the product.
Warranty & services
Looking for service and warranty information on the ResMed AirFit F20 NV full face mask?
Find the answers to your questions in our resource centre.
References
ResMed fitting study of 39 patients, vented version, conducted in 2015. Data on file; ID A3830701.
AirFit F20 NV is validated at therapy pressures from 3 to 40 cm H2O. Refer to AirFit F20 NV user guide.