Sleep apnoea and respiratory care machines
ResMed's full range of devices for sleep apnoea and ventilation therapy are designed to offer unparalleled comfort, high-quality performance and low noise levels. Our devices are the result of years of innovation and the commitment to putting you and your therapy first.
AirMini travel CPAP
The world's smallest CPAP machine for on-the-go therapy.1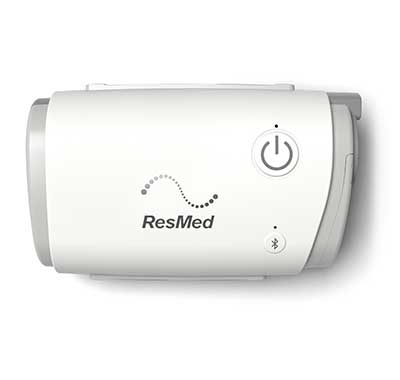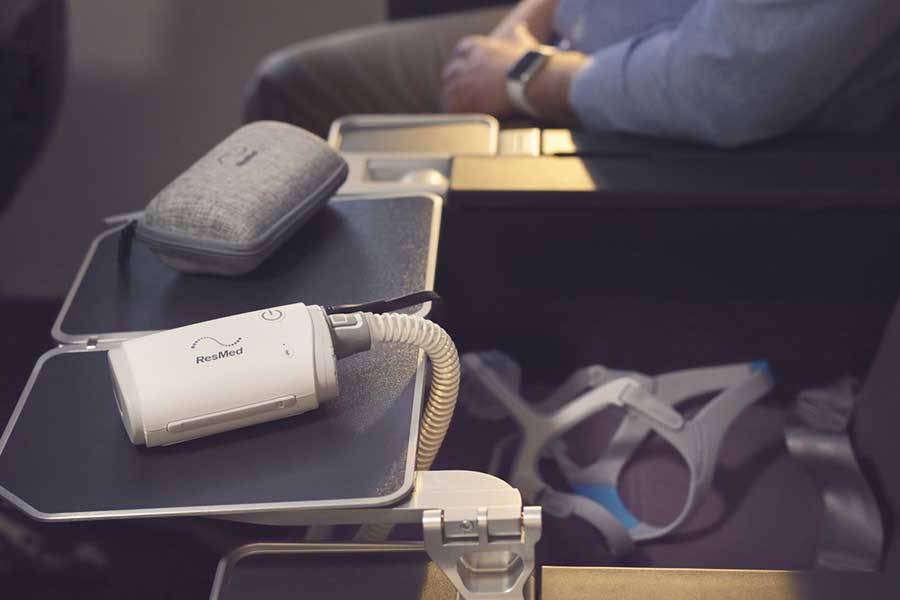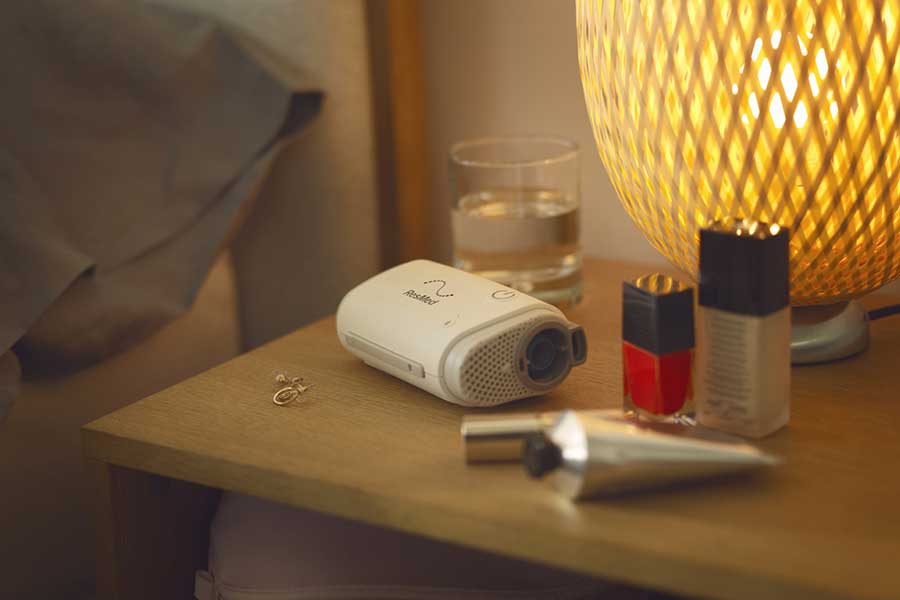 Reference:
As of 06, February 2020. 136 mm (W) x 84 mm (D) x 52 mm (H), 250 cm³.