Sleep apnoea and respiratory care machines
ResMed's full range of devices for sleep apnoea and ventilation therapy are designed to offer unparalleled comfort, high-quality performance and low noise levels. Our devices are the result of years of innovation and the commitment to putting you and your therapy first.
AirMini travel CPAP
The world's smallest CPAP machine for on-the-go therapy.1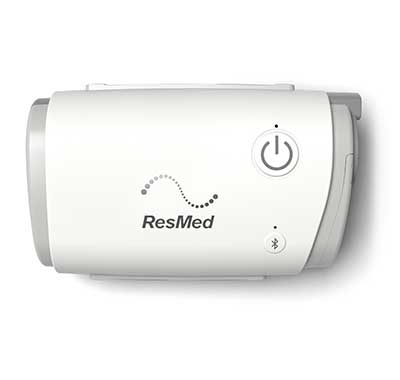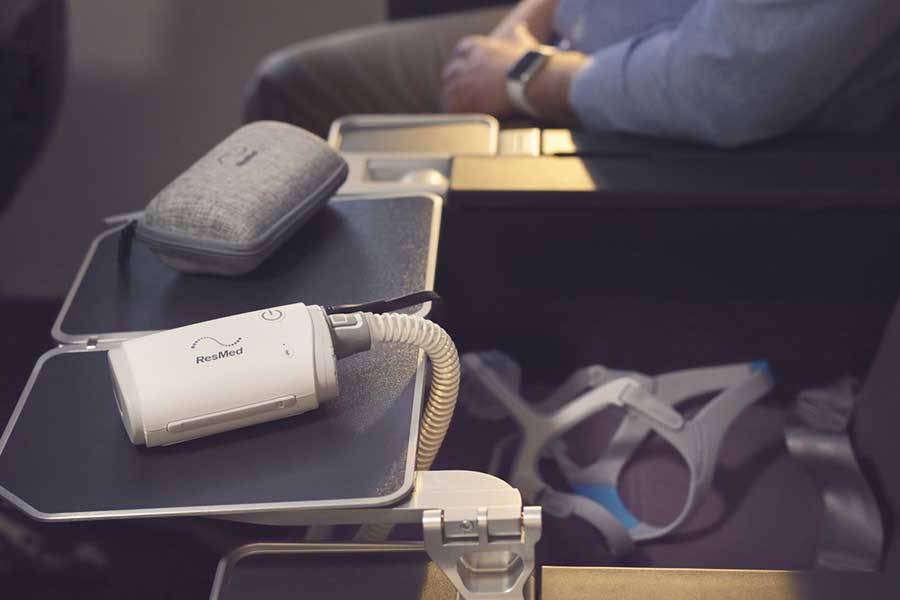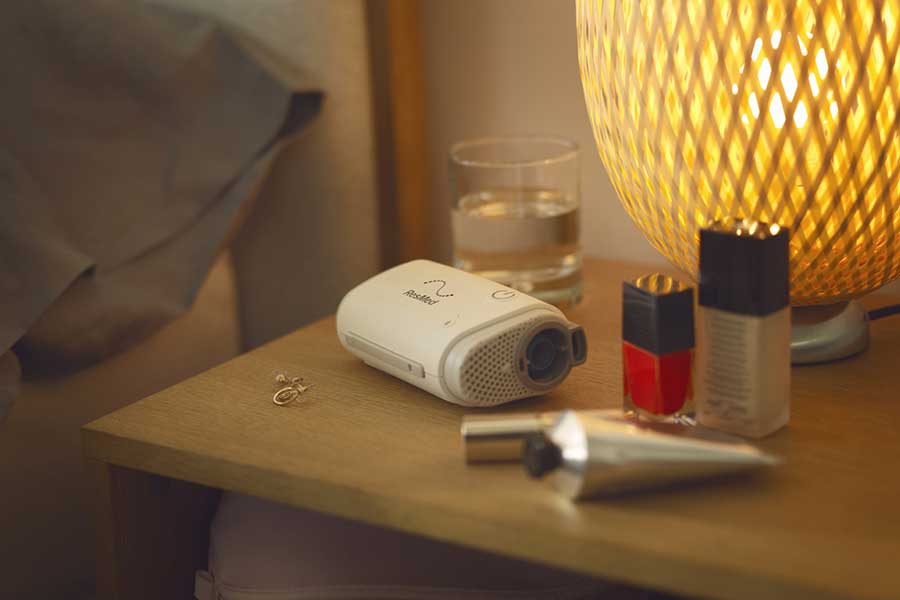 More innovative solutions from ResMed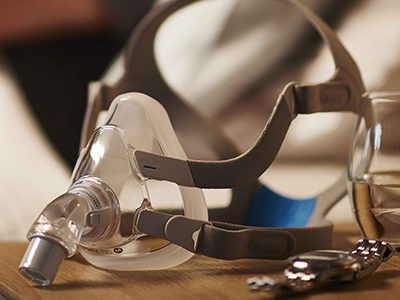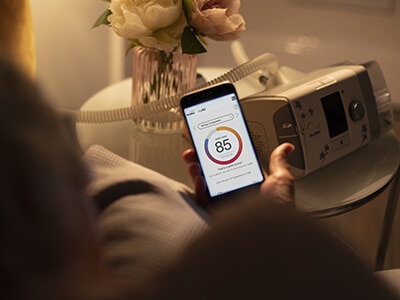 Featuring intuitive interfaces and at-a-glance reports, ResMed's therapy apps provide a snapshot of your therapy. You can proactively track your therapy and share it with your doctor.
See all ResMed therapy apps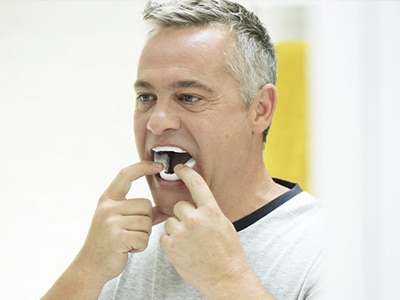 An effective solution to snoring, as well as an alternative to CPAP treatment in cases of mild to moderate obstructive sleep apnoea (OSA).
See Narval CC solution
Reference:
As of 06, February 2020. 136 mm (W) x 84 mm (D) x 52 mm (H), 250 cm³.