AirFit™ F20
Full-face mask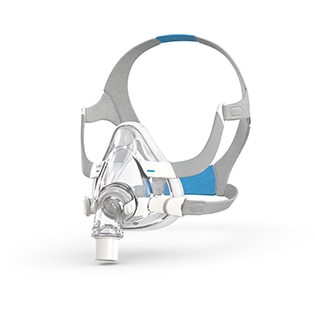 Full-face mask with a flexible, well-fitting frame and cushion for comfortable therapy, even at high therapy pressures1,2. The AirFit F20 is easy to use and maintains a good seal1. The 'For Her' version is specially designed for women.
An easy fit for you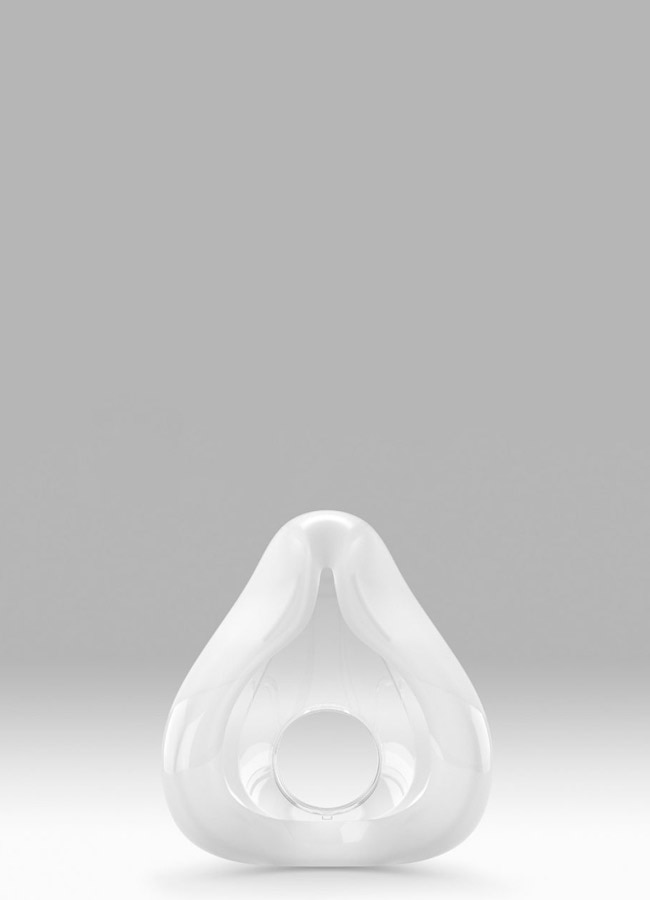 The AirFit F20 was designed to comfortably fit the widest range of faces. In fact, in a European study, AirFit F20 fitted 94% of patients.1
The mask includes comfort features such as an adaptive silicone cushion, which is intended to provide a secure and comfortable seal for your therapy needs regardless of your face shape or size.
Patient tested and preferred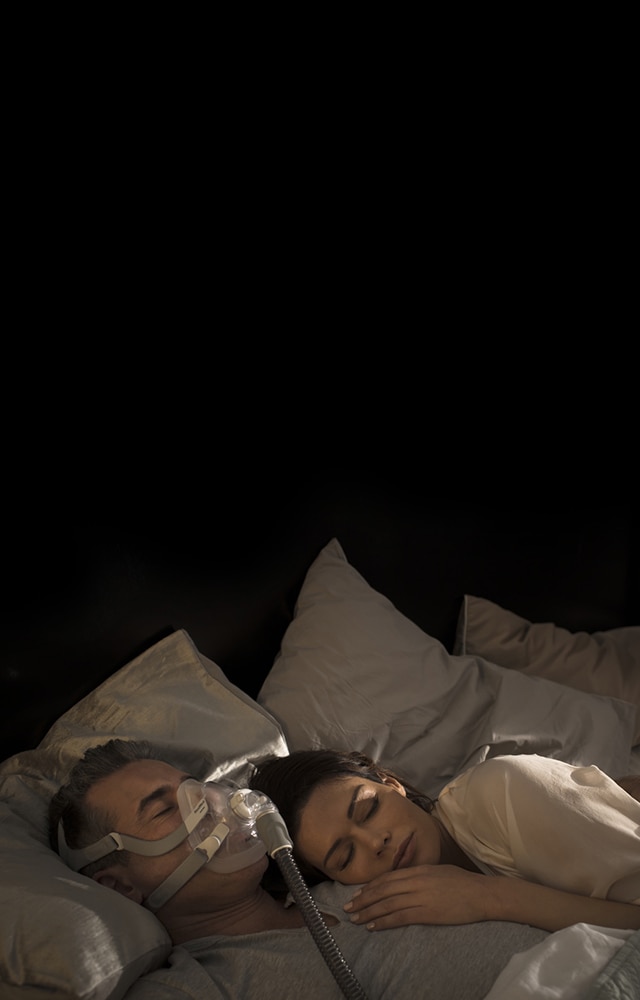 A European study showed that 92% of patients achieved a comfortable static seal with AirFit F20.1 Designed to provide a smooth and easy therapy experience, AirFit F20 could be a smart choice for you. The flexible, fabric-lined frame adds further comfort while delivering all-round stability3. These features combine to deliver a positive mask experience.
Our AirFit 20 for Her range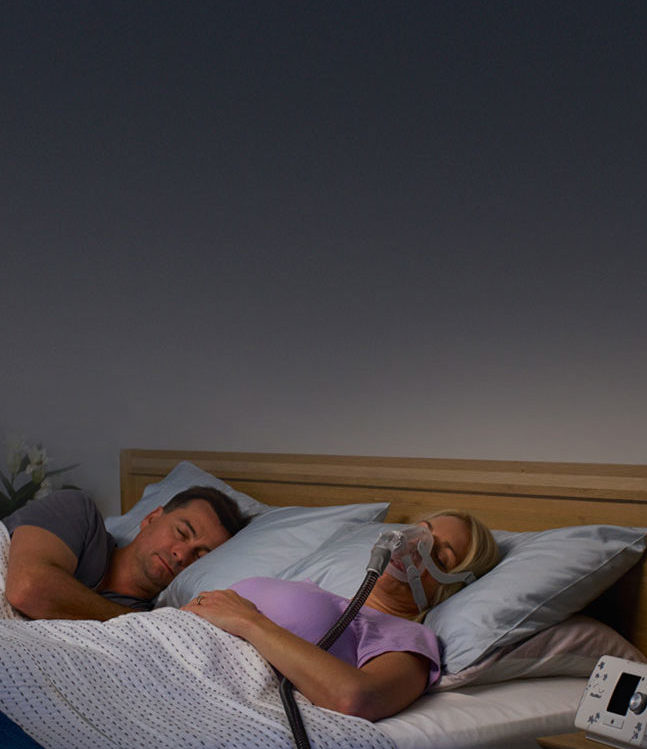 Dedicated purely to women, this range was specifically designed to give every woman a more personalised mask that better meets her unique facial features and adapts to the way she sleeps.
Shop online
Need new equipment, accessories or spare parts? It's quick and convenient to shop on the ResMed online store from anywhere, at any time. Register for our membership programme and you'll also receive information on our latest products and promotions.
How do I fit my AirFit F20 mask?
How do I assemble/disassemble my AirFit F20 mask?
How do I maintain/clean my AirFit F20 mask?
Interested in exploring other mask options?
How do you sleep? What makes you feel more comfortable? Our mask categories help you identify a CPAP mask that matches your sleep needs and preferences.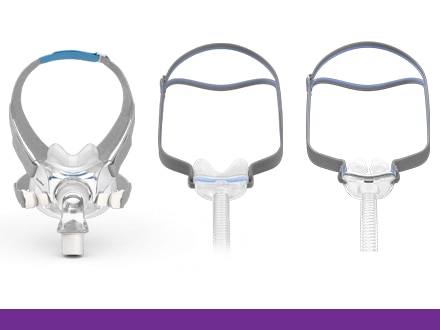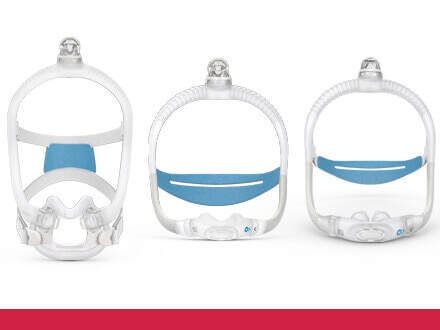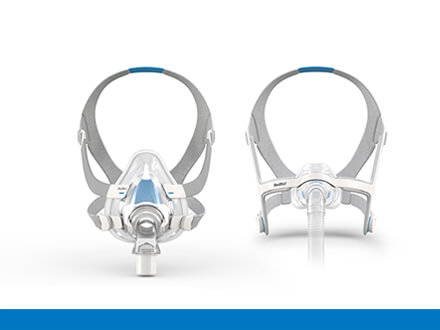 References:
ResMed fitting study of 39 patients, conducted in 2015. Data on file; ID A3830701.
AirFit F20 is validated at therapy pressures from 3 to 40 cm H20 – refer to AirFit F20 user guide
ResMed internal study of 22 existing ResMed patients, conducted between 26/04/2016 – 27/05/2016 comparing the market-leading mask with AirFit F20. Preliminary patient study – data on file; ID A3810791.