AirFit™ N30i
Freedom nasal mask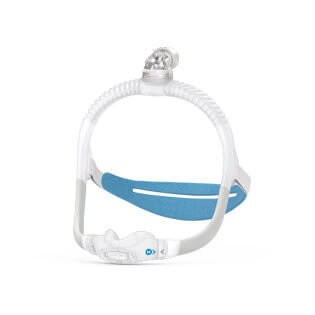 AirFit N30i's tube-up design allows you to move freely throughout the night, while the under-the-nose supple cushion helps you say goodbye to red marks on the nasal bridge! For a peaceful bedroom environment for you and your bed partner, there's QuietAir, an integrated vent which gently diffuses exhaled air.1
Sleep the way you want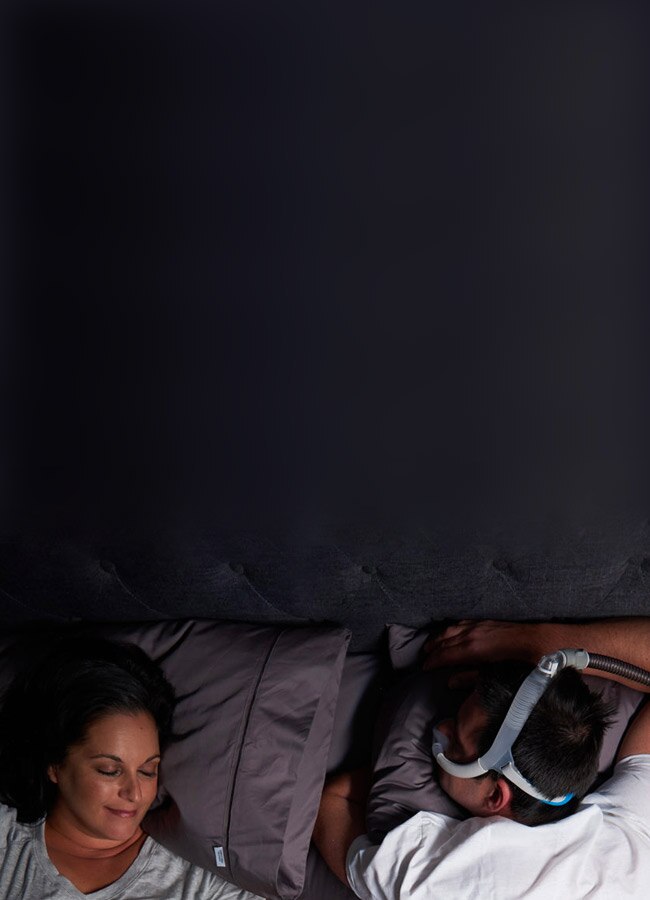 Want your CPAP tube to stay out of the way? Put an end to getting tangled in the bedsheets and mask tube with the AirFit N30i. A top-of-the-head tube engineered to support freedom of movement helps make it easier to sleep in any position and get comfortable, your way.
Quiet nights with QuietAir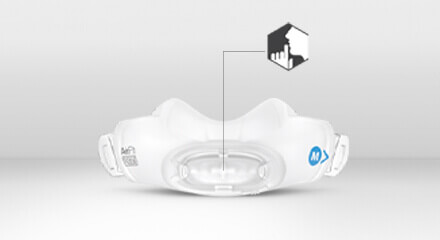 Enjoy moments of tranquility more easily with the N30i. An integrated QuietAir vent helps keep noise to a minimum and gently diffuses exhaled air1 to help you and your bed partner enjoy a restful night's sleep, together.
Goodbye, red marks on the nasal bridge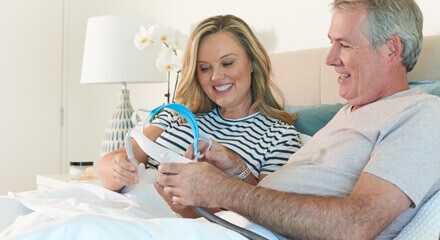 The N30i's supple, under-the-nose cushion nestles below your nostrils, leaving the bridge of your nose free of pressure and red marks. With a tube-up design to boot, you can read or wear glasses very easily and have a comfortable therapy experience.
Shop online
Need new equipment, accessories or spare parts? It's quick and convenient to shop on the ResMed online store from anywhere, at any time. Subscribe to our newsletter to receive information on our latest products and promotions.
Reference
ResMed external 7-day clinical study of 24 ResMed and non-ResMed patients, conducted between 21/02/2018 – 12/03/2018. Data on file; ID A4320645.