Nasal mask designed to provide a gentle, effective, reliable therapy experience1, even when you move in your sleep. The AirFit N20 is soft on your skin, easy to fit and comfortable to wear1. The 'For Her' version is specially designed for women.
The mask contains magnets that may interfere with certain implants or medical devices. Please refer to the user guide for complete information, including magnet contraindications and warning.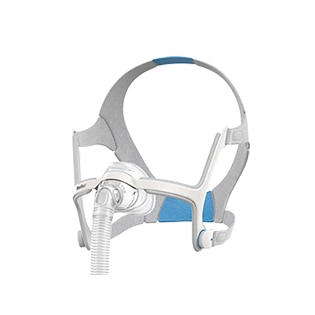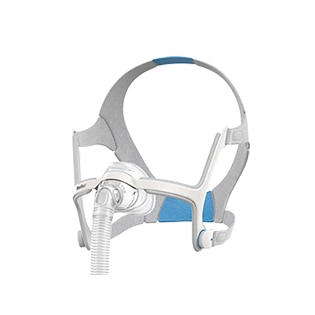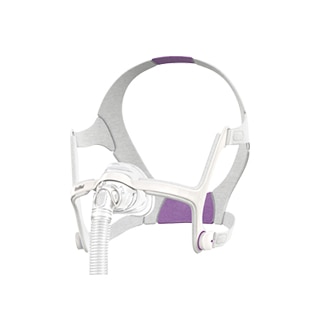 An easy fit with the InfinitySeal technology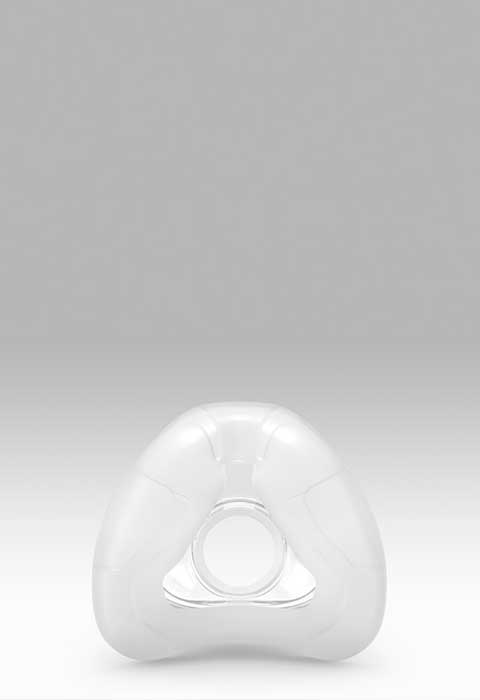 In a recent international study, the Airfit N20 InfinitySeal cushion was proven to fit 99.4% of all faces.2
Regardless of your face shape or size, the silicone cushion adapts to your profile thanks to its uniquely contoured design. Moving comfortably with you through the night, it provides a secure fit and comfortable seal tailored to your therapy needs.
Patient tested and preferred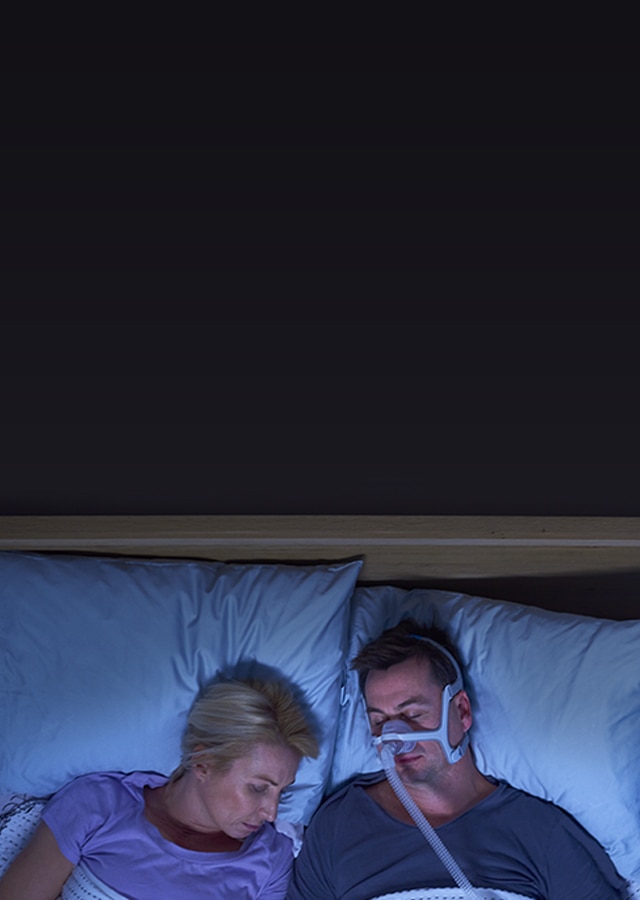 Extensively tested and designed to give you the best therapy experience, AirFit N20 is a proven choice for comfort and ease of use. In a recent study, 88% of patients found AirFit N20 more comfortable and easier to use than the current market-leading nasal mask.1
Its features combine to deliver a comprehensively superior mask experience – with 92% of patients saying they preferred wearing the AirFit N20 over the current market-leading nasal mask.2
Our AirFit N20 for Her range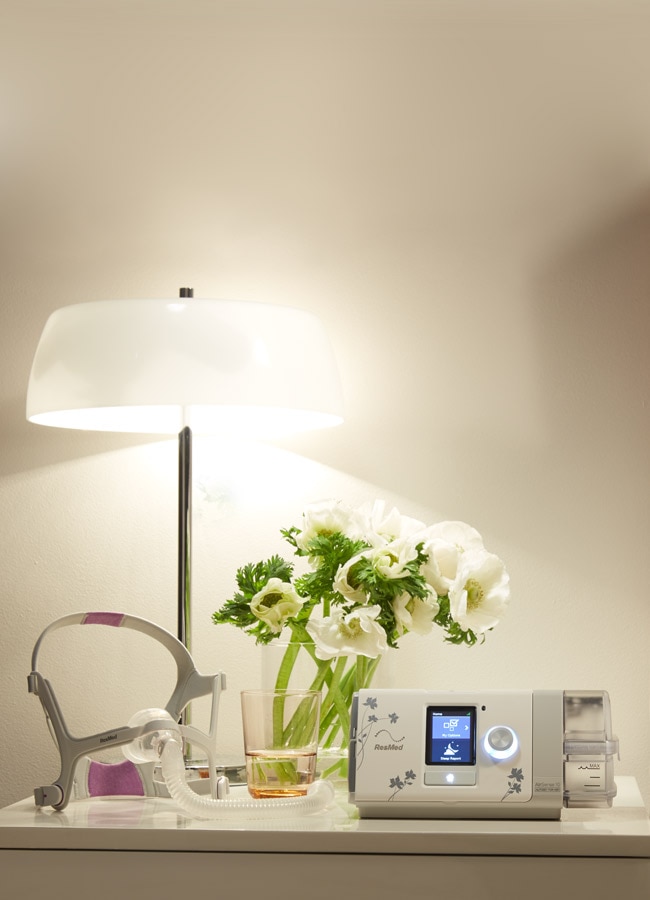 Dedicated purely to women, this range was specifically designed to give every woman a more personalised mask that better meets her unique facial features and adapts to the way she sleeps.
Shop online
Need new equipment, accessories or spare parts? It's quick and convenient to shop on the ResMed online store from anywhere, at any time. Register for our membership programme and you'll also receive information on our latest products and promotions.
How do I fit my AirFit N20 mask?
How do I assemble/disassemble my AirFit N20 mask?
How do I maintain/clean my AirFit N20 mask?
Interested in exploring other mask options?
How do you sleep? What makes you feel more comfortable? Our mask categories help you identify a CPAP mask that matches your sleep needs and preferences.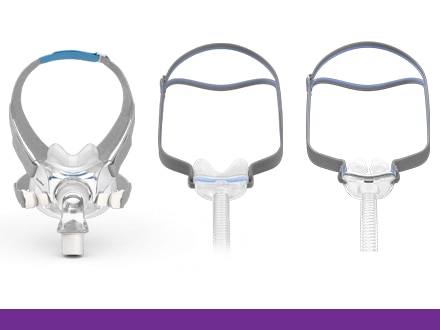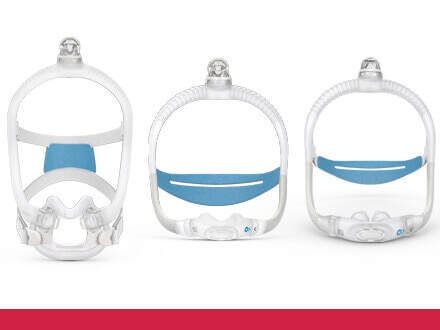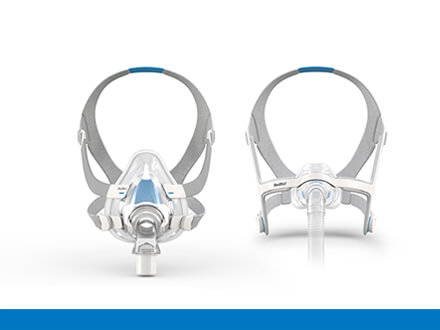 Please refer to the user guides for relevant information related to any warnings and precautions to be considered before and during use of the products.
Contraindication
Masks with magnetic components are contraindicated for use by patients where they, or anyone in close physical contact while using the mask, have the following:
Active medical implants that interact with magnets (i.e., pacemakers, implantable cardioverter defibrillators (ICD), neurostimulators, cerebrospinal fluid (CSF) shunts, insulin/infusion pumps)
Metallic implants/objects containing ferromagnetic material (i.e., aneurysm clips/flow disruption devices, embolic coils, stents, valves, electrodes, implants to restore hearing or balance with implanted magnets, ocular implants, metallic splinters in the eye)
Warning
Keep the mask magnets at a safe distance of at least 6 inches (150 mm) away from implants or medical devices that may be adversely affected by magnetic interference. This warning applies to you or anyone in close physical contact with your mask. The magnets are in the frame and lower headgear clips, with a magnetic field strength of up to 400mT. When worn, they connect to secure the mask but may inadvertently detach while asleep. Implants/medical devices, including those listed within contraindications, may be adversely affected if they change function under external magnetic fields or contain ferromagnetic materials that attract/repel to magnetic fields (some metallic implants, e.g., contact lenses with metal, dental implants, metallic cranial plates, screws, burr hole covers, and bone substitute devices). Consult your physician and manufacturer of your implant / other medical device for information on the potential adverse effects of magnetic fields.
References:
ResMed internal study of 24 existing ResMed patients, conducted between 23/11/2015 – 21/12/2015 comparing the market leading mask with AirFit N20 ; ID A3695085.
ResMed AirFit N20 internal global fitting study of 159 existing ResMed patients, conducted 12/11/2015 ; ID A3697629.
Content last updated: 10/2023.