AirFit™ P10
Minimalist nasal pillows mask for CPAP therapy
If you are looking for a discreet and unobtrusive mask that's easy to fit, the AirFit P10 is designed with you in mind. Nasal pillows provide stability1, the elasticated headgear is self-adjusting and the woven-mesh vent limits mask noise2.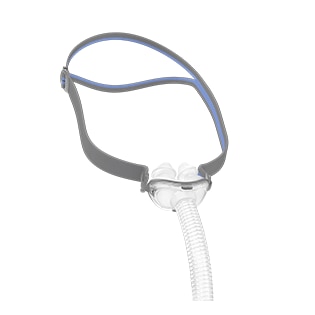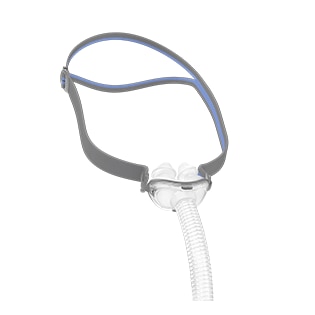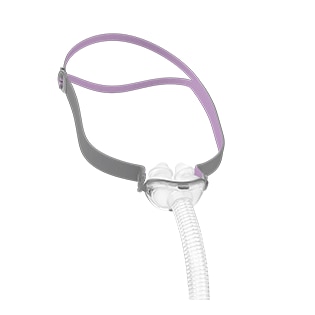 A discreet and efficient mask for sleep apnoea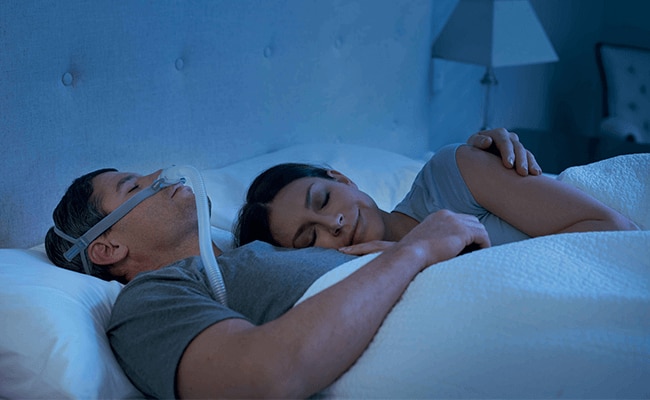 If you feel claustrophobic or self-conscious in a CPAP mask, the minimalist AirFit P10 is designed for you. It offers a wider field of vision than a traditional nasal mask, while the nasal pillows cushion provides stability and a good seal1.
A CPAP mask that's whisper-quiet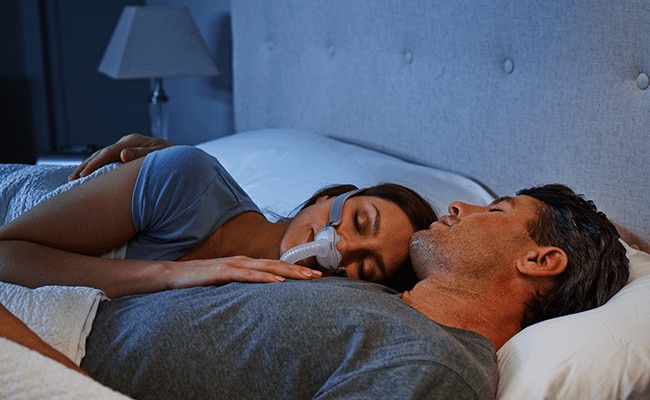 The woven-mesh vent makes the mask as quiet as a whisper at 21 dBA2, limiting disturbance for you and your bed partner.
Easy for you to fit and remove
The elasticated, adjustable headgear is made to fit a wide range of head-shapes and comes in a For Her version for tailored therapy experience. It's designed to be easy to put on and take off in one movement1.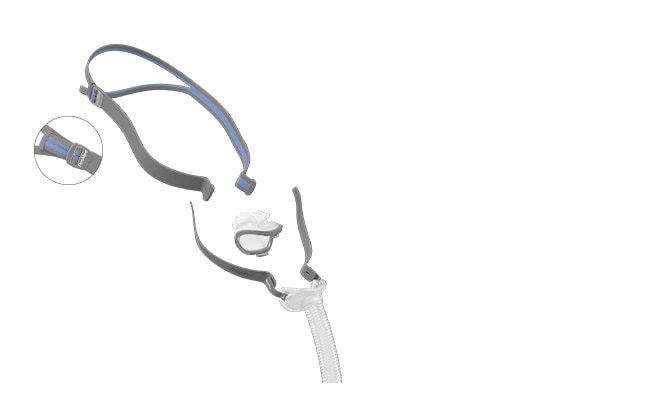 Shop online
Need new equipment, accessories or spare parts? It's quick and convenient to shop on the ResMed online store from anywhere, at any time. Register for our membership programme and you'll also receive information on our latest products and promotions.
How-to videos
How do I fit and clean my AirFit P10 mask?
Interested in exploring other mask options?
How do you sleep? What do you value? Our mask categories help you identify a CPAP mask that matches your sleep needs and preferences.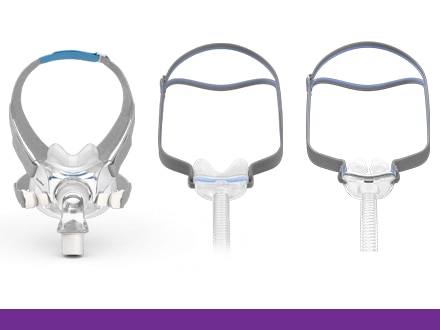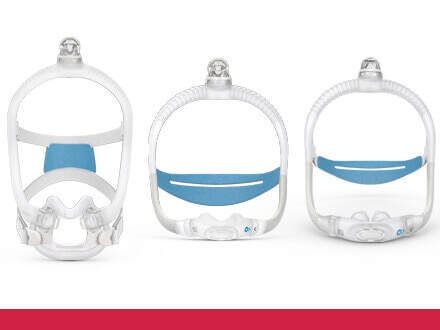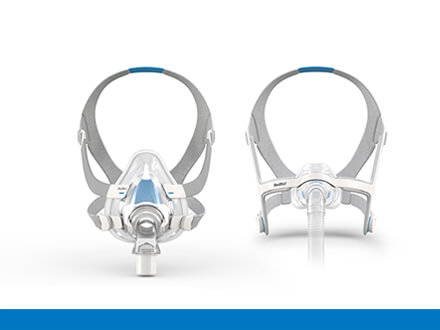 Please refer to the user guide for relevant information related to any warnings and precautions to be considered before and during use of the product.
References:
ResMed external 7-night clinical study of 21 ResMed patients, on previous version conducted between 09/05/2013 – 04/06/2013. Data on file; ID A2965853.
Sound power level of 21 dBA – refer to AirFit P10 user guide.