Astral™
Life support ventilators
Astral provides mobile non-invasive and invasive ventilation to support the daily life of less dependent to fully dependent patients (>5kg)* in need of acute and/or long-term care. Astral features a variety of modes, circuits and interfaces to treat a wide range of conditions.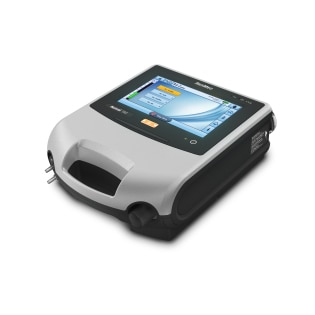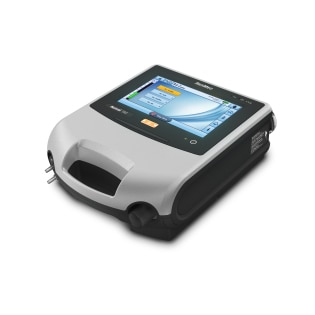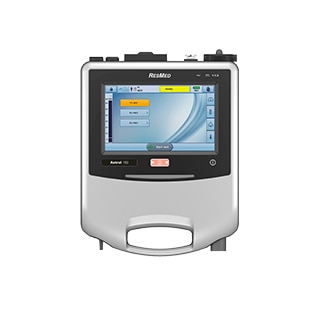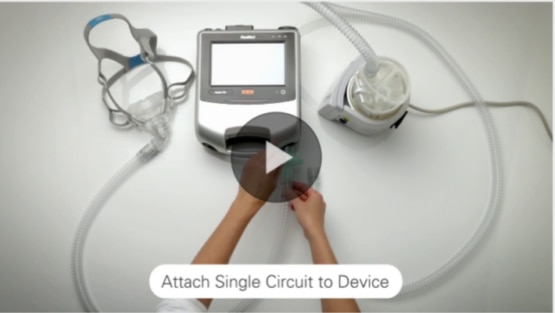 Made for everyday life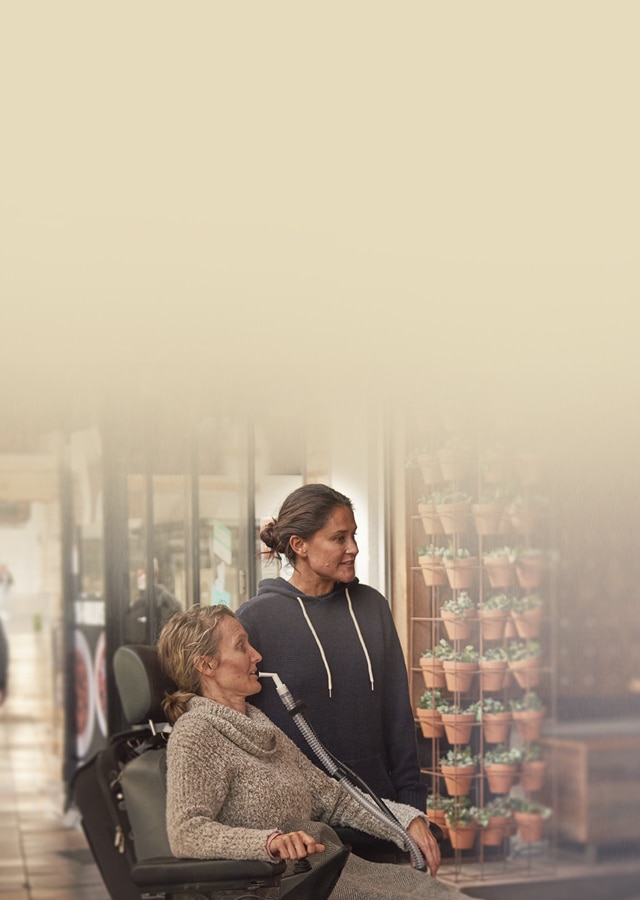 Weighing just 3.2 kg with long-lasting batteries** and practical accessories, Astral is made for living. The Astral mobility bag is designed to protect your device and essential accessories when you're on the move. Or you might prefer the smaller, lighter SlimFit mobility bag which has a pouch for your power supply or external battery. Both bags have a transparent panel so you can easily access the Astral touchscreen.
Secure by design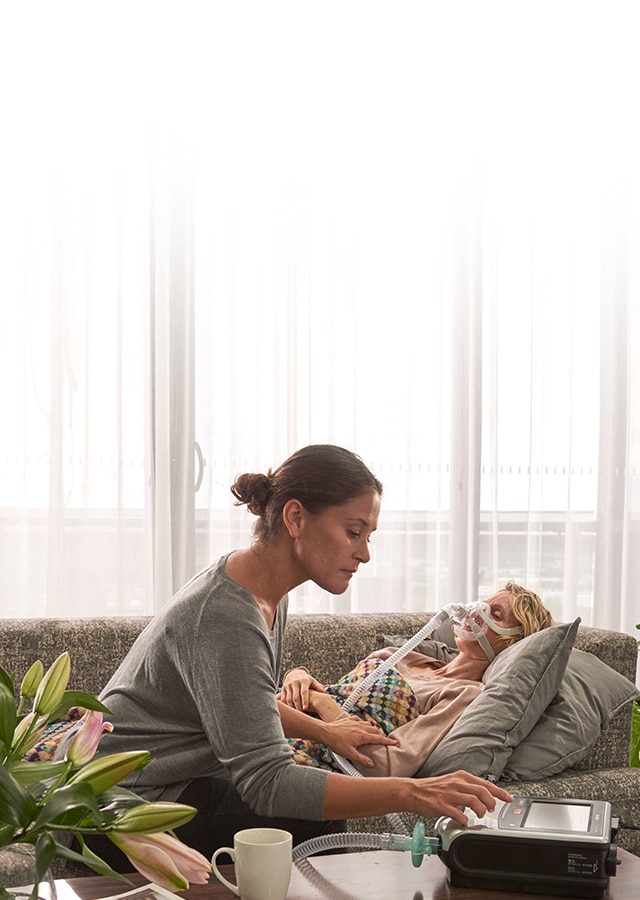 Astral features fixed and adjustable alarms, including an advanced disconnection alarm designed to offer added reassurance. With the optional Remote Alarm II you can stay connected to remote or hospital alarm management systems. A big-button feature on the main display allows you to start or stop the ventilator, or mute the alarm, simply by touching the screen.
Versatile, practical, liveable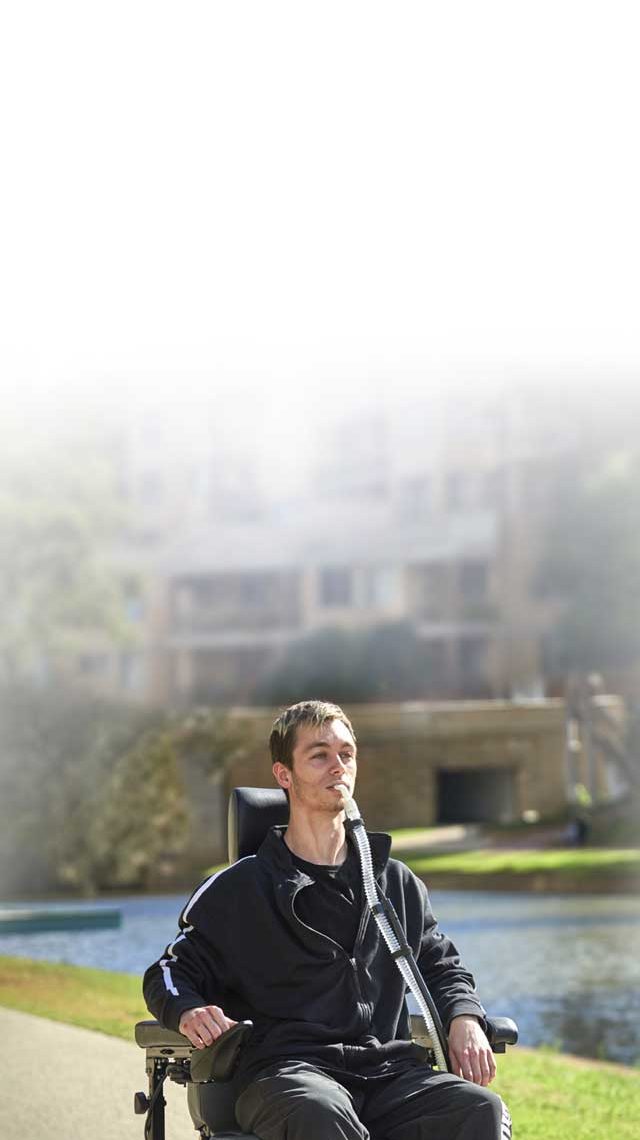 Astral provides ventilation during the day and at night whether you are tracheotomised or non-invasively ventilated with a mask or mouthpiece. There's no need to change the circuit when you switch from a mask to a mouthpiece. Because your breathing needs may change throughout the day, you can switch to the pre-set programme that's most suitable for you at the time.
Smart mouthpiece ventilation (MPV)
Astral information bar
Big button feature
How to buy
Please contact our Customer Service department or your local representative for more information on obtaining ResMed products.
Please refer to user guide for relevant information related to warnings and precaution to be considered before and during use of the product
References:
* iVAPS therapy mode is indicated for patients weighing 30 kg and above
**Astral can be connected to one or two external batteries, each of which provides up to 8 hours of operation under normal conditions.
Reminder: The internal battery is not intended to serve as a primary power source. It should only be used when other power sources are not available or briefly when necessary, e.g. when changing power sources.