Lumis™
Non-invasive ventilators
Non-invasive ventilator series providing personalised support to non-dependent patients (>13kg)* with respiratory insufficiencies such as COPD. Lumis series ventilators feature technologies designed to stay in sync with your breathing and manage mask leak.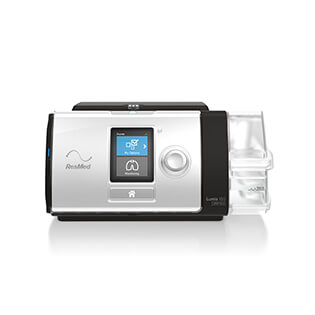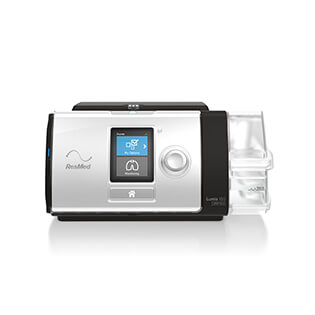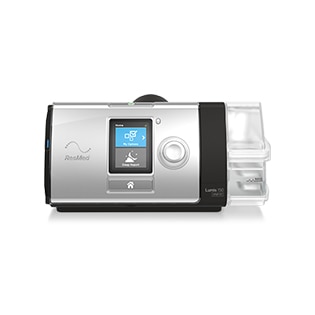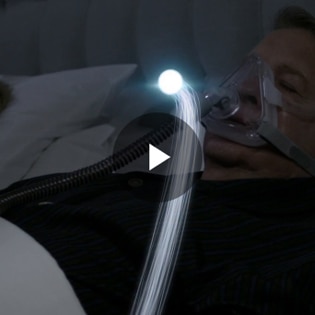 Elegant, user-friendly design
Lumis has been designed to make it easy for you to navigate and use.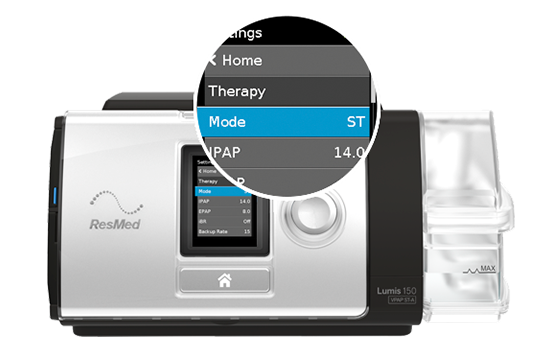 Technologies for personalised therapy
Vsync, TiControl™ and Trigger and cycle are technologies that work together to manage mask leak, help synchronise with your breathing, and encourage you to breathe spontaneously – so you can receive the right level of ventilation as you need it.

Other features
Lumis 100 VPAP ST-A and Lumis 150 VPAP ST-A feature a set of fixed and adjustable alarms for reassurance.
iVAPS* is designed to maintain a preset target alveolar ventilation by monitoring delivered ventilation, adjusting the pressure support and automatically providing an intelligent backup breath.
Intelligent Backup Rate (iBR)** maximises your opportunities to breathe independently. If you need extra support, iBR triggers the ventilator to deliver backup breaths and comfortably bring you back to target.
AutoEPAP

*** monitors your upper airway and auto-adjusts the expiratory pressure delivered to address any obstructions.

 

Ramp for extra comfort. 

Lumis

 offers a Ramp feature to help you ease into each therapy session.  

 
How to buy
Please contact our customer service department or your local representative for more information on obtaining ResMed products.
Please refer to the user guide for relevant information related to any warnings and precautions to be considered before and during use of the product. 
References:
*iVAPS therapy mode is indicated for patients weighing 30 kg and above. iVAPS is not available with Lumis 100.
**Available in iVAPS and ST modes.
***Available in iVAPS mode.