ApneaLink™ Air
Portable easy-to-use home sleep screening device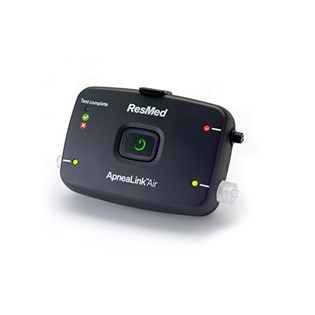 ResMed's ApneaLink Air provides healthcare professionals with a portable, easy-to-use home sleep screening device for patients with sleep disordered breathing.
Product codes: EasySense respiratory effort sensor (22321), Basic Set (22364), Oximetry set with reusable sensor (22370), Oximetry set with disposable sensor (22380), ResMed nasal cannula 25pk (70388)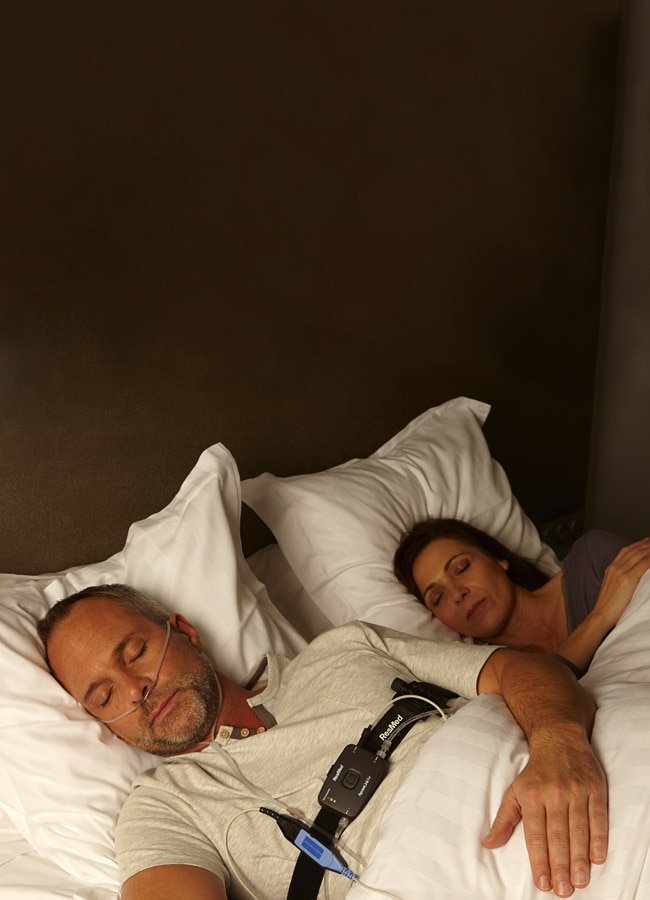 Ease of use
Thanks to its new features, ApneaLink Air provides you with improved ease-of-use, while continuing to deliver high quality results. With new light indicators and immediate feedback on device set up and recording, it's now even easier to make overnight sleep screening a success.
Five channels of information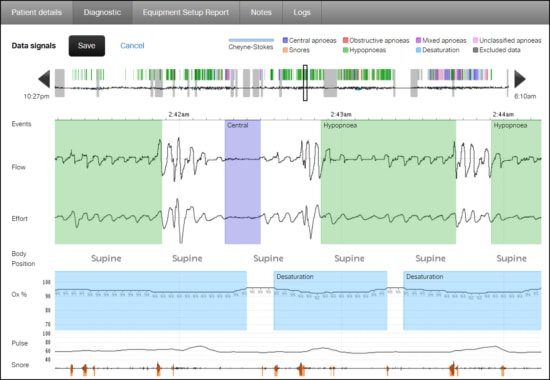 The ApneaLink Air is capable of recording up to five channels of information to assist with your diagnosis: respiratory effort, pulse, oxygen saturation, nasal flow and snoring.
Other features
In addition to the features included in the original ApneaLink and ApneaLink Plus devices, ApneaLink Air offers:
Easy one-touch operation with a new intuitive Start/Stop button
Longer recording time and storage capacity – up to 48 hours
Test-complete light to provide feedback on recording time to users
Good signal indicators to help increase the number of successful set-ups
Cheyne–Stokes respiration probability detection to help determine when to refer patients for further in-lab diagnosis
Differentiation between obstructive and central apnoeas
Buy online
ResMed Online Store is the one-stop-shop for sleep professionals, with immediate access to pricing, shipping and invoice details. Contact your ResMed representative to create an account or sign in to start buying and tracking ResMed products.
Warranty & services
Looking for service and warranty information on the ResMed ApneaLink Air home sleep screening device?
Find the answers to your questions in our resource centre.