Nox A1s
Portable and easy-to-use polysomnography device
Like its predecessor, the Nox A1s is an easy-to-use1, portable sleep recorder that enables home-based or in-lab diagnosis of sleep-related breathing disorders. Compact and ergonomic, its stability has been developed compared to its predecessor in order to record a high-quality signal.
ResMed does not offer this product in the UK. Availability across regions may vary.
Nox A1s offers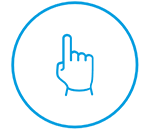 Ease-of-use
This ergonomic PSG, with its updated design and responsive user interface, combined with Noxturnal software and mobile application, help make your life and your patients' lives easier.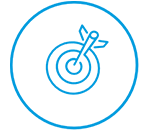 Clinical accuracy
Complete polysomnography system, including integrated RIP and digital microphone, to provide an accurate score and a reliable diagnosis1.
Efficiency
Equipped with Bluetooth(R) Low Energy for a stable communication allowing for smooth online sleep studies with synchronised video, as well as USB-C and high-resolution RIP technology from Nox for efficient home sleep testing2.
Noxturnal advanced functionalities
Noxturnal is a powerful and user-friendly software that adapts closely to each of your specific needs. Its modernised interface gives an intuitive results overview and transforms your day-to-day processes into an efficient workflow3.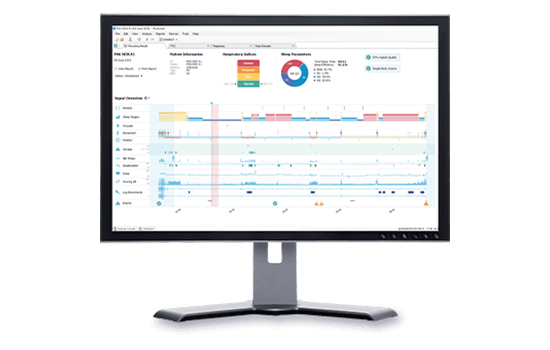 Discover the Noxturnal App
The Noxturnal app is a smart Android™ App that can be used on your mobile and tablet and that simplifies the setup of your sleep studies. Connected wirelessly to the Nox A1s Recorder, it offers a variety of advanced functionalities that give flexibility to the User Experience:
a control status and live signals,
the possibility to configure and start recording remotely,
the ability to perform biocalibration and impedance checks next to your patient.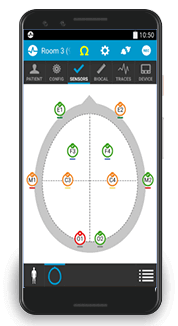 Nox C1 access point device
The Nox C1 access point device can extend the Nox A1s system, making it possible for you to conduct online sleep studies with synchronised video thanks to a Bluetooth dongle inserted into the Nox C1 USB input.
The stable Bluetooth wireless connectivity has been upgraded, allowing the patient to move freely around the room during in-lab recording. The Nox C1 has 12 DC channels and is compatible with a range of third-party external devices, including pH sensors, temperature sensors and oesophageal pressure sensors.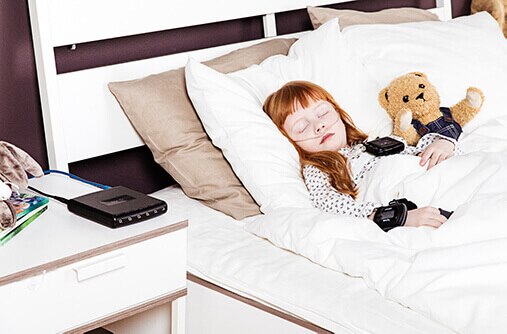 Please refer to the user guide for relevant information related to any warnings and precautions to be considered before and during use of the product.
The Nox A1s retains all the advantages of the latest Nox A1 device, with the addition of the following enhanced features:
Improvement of download speed.
Increased battery duration of up to 11 hours for online studies with AA Alkaline batteries.
The modernised version of Noxturnal software, offering advanced functionalities adapted to the device features.
Improved design for better cleaning and efficiency.
To take full advantage of the product, you will need the following: the Nox Abdomen Cable (7078982), the Nonin WristOx2 Pulse Oximeter – Model 3150 BLE (7078989), a USB cable Type-C to connect the device to the computer and the Bluetooth BLE 5.0 USB dongle (7079467) enabling A1s communication to the Nox C1. These accessories are included in the Nox A1s system package (7079465) except the Bluetooth USB dongle that you can find as a spare part (7079467). Nox RIP belts and nasal cannulas are still compatible with Nox A1s.
With a modernised interface, the Noxturnal v6.2 offers a large range of new features:
PLM analysis updated4
Recording results overview designed to provide workflow efficiency.
Report parameter calculations, giving the physician more depth to data and flexibility in customised reports.
The Nox A1s can record the following signals:
Thorax and abdomen RIP,
Nasal pressure/Mask pressure,
Snore and audio channels
13 unipolar channels,
4 bipolar channels (PLM, EKG, EMG, EEG or other),
Position, Activity,
Light,
SpO2, Pulse, Plethysmography.
Warranty & services
Looking for service and warranty information on ResMed Nox A1s?
Find the answers to your questions in our resource centre.
Please refer to the user guides for relevant information related to any warnings and precautions to be considered before and during use of the products.
References:
Yoon, IH Hong, I Baik, HW Shin. Evaluation of the feasibility and preference of Nox-A1 type 2 ambulatory device for unattended home sleep test: a randomized crossover study. Sleep and Biological Rhythms, 2019
Montazeri, K., Ægir Jónsson, S., Skírnir Ágústsson, J., Serwatko, M., Gislason, T., Arnardottir, E. "The design of RIP belts impacts the reliability and quality of the measured respiratory signals", Sleep Breath. 2021 Jan 7.
Ulysses J. Magalang, Jennica N. Johns, Katherine A. Wood, Jesse W. Mindel, Diane C. Lim, Lia R. Bittencourt, Ning-Hung Chen, Peter A. Cistulli, Thorarinn Gíslason, Erna S. Arnardottir, Thomas Penzel, Sergio Tufik & Allan I. Pack. "Home sleep apnea testing: comparison of manual and automated scoring across international sleep centers", Sleep Breath. 2018 Sept 10.
Ragnarsdóttir, H., Már Þráinsson, H., Finnsson, E., Gunnlaugsson, E., Ægir Jónsson, S., Skírnir Ágústsson, J., Helgadóttir, H. "BodySleep: Estimating sleep states from respiration and body movements", Poster Presented at World Sleep 2019, Vancouver.