Shaping the future of connected health
ResMed connected solutions enable pro-active monitoring by healthcare professionals and result in more responsible patients who are involved and interested in their sleep apnoea therapy.
Boosting compliance
Increased CPAP adherence improves patient outcomes like daytime sleepiness and quality of life1.
Connected health solutions can help patients improve compliance and reap the benefits of their sleep apnoea therapy.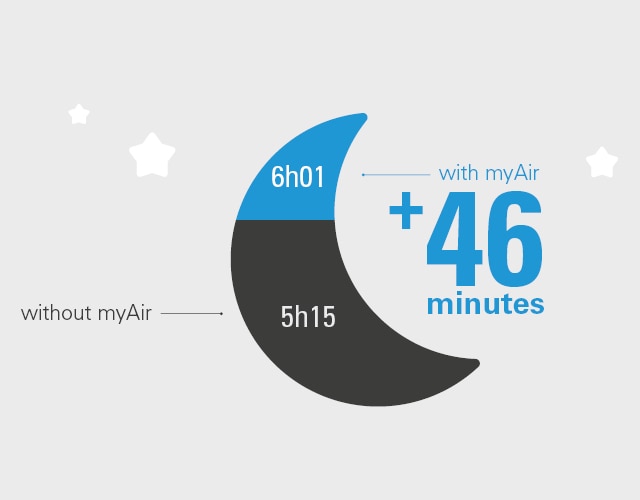 On average, myAir patients use their device for 46 minutes longer per night than other patients.2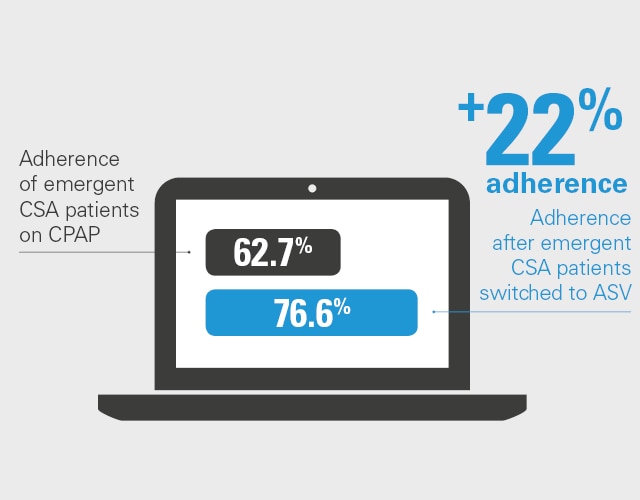 AirView allows you to identify patients who experience emergent or persistent CSA and may benefit from a switch from CPAP to ASV.5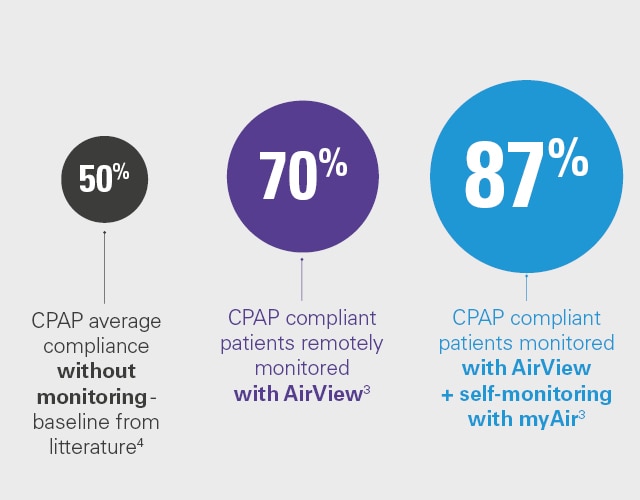 Patients who self-monitor with myAir in addition to AirView telemonitoring increase their compliance even more.3
Creating efficiencies with ResMed connected solutions

Increase capacity
to handle new patients

Focus on patients
who really need help

Avoid costs thanks to
remote troubleshooting

Optimise
your coaching time

Easily create reports for physicians
and insurers – faster, at less cost

Optimise patients'
physical visits and limit DNAs
Boosting patient engagement
Patient engagement tools like myAir and our AirMini app allow users to self-monitor their nightly sleep performance, track their progress, and stay motivated – even when they're not being telemonitored.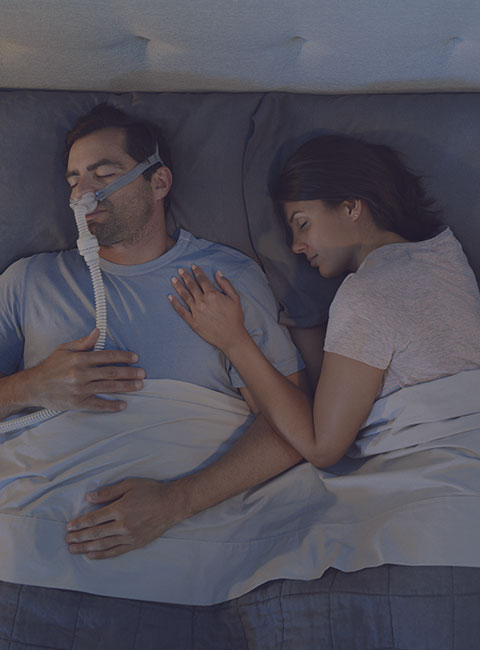 "Patients will need CPAP therapy for the rest of their lives. Their need for therapy doesn't
change,but their life does. It's not unusual for a patient to stop using their device in response to  a change in life circumstances. It is, however, a problem if I don't find out about it for six months."
Dr. Christine Cheval, San Salvadour Clinic, France9
Ensuring interoperability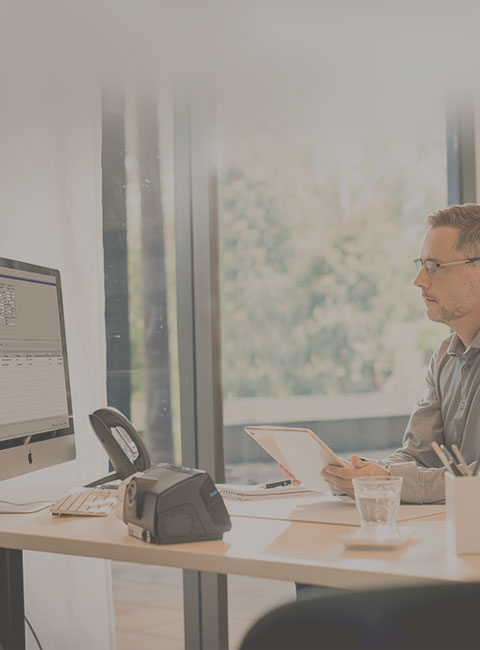 AirView Integration solutions for sleep apnoea patients was designed to connect ResMed therapy device data to the IT systems most used by physician, hospital and home care provider (HCP) customers globally. The aim? Greater flexibility and improved workflows for better patient outcomes and more cost-effective healthcare.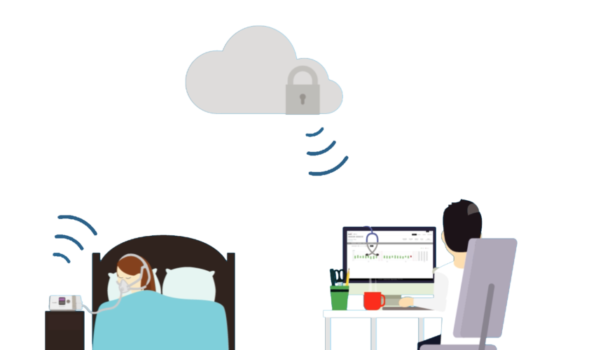 Ensuring security and privacy
With connected health, our devices and software platforms aren't just connecting sleep apnoea patients with their healthcare professionals or hospitals — they're also connecting complex information delivery systems, commonly used by physicians. That's because we're IT innovators as well as healthcare innovators. Our patient management system, AirView, was built from the ground up to be secure. It complies with global healthcare privacy regulations, as well as national privacy laws. IDS, our hosting provider, is ISO 27001 certified.
References:
*HIPAA: Health Insurance Portability and Accountability Act, US.
**ISO: International Standards Organisation.
Weaver TE et al. Relationship between hours of CPAP use and achieving normal levels of sleepiness and daily functioning. Sleep 2007; 30:711-719.
Price Waterhouse Coopers. Empowering the sleep apnoea patient: A study of how myAir users behave better, 2016.
Crocker M et al. Patient Engagement Using New Technology to Improve Adherence to Positive Airway Pressure Therapy. Chest 2016.
Allen KY et al. The Clinician's Guide to PAP Adherence. American Association for Respiratory Care 2009.
Pépin et al. Adherence to positive airway therapy after switching from CPAP to ASV: a big data analysis. J Clin Sleep Med. 2018 Jan 15;14(1):57-63.
Price Waterhouse Coopers . Effects of telemonitoring on treatment of sleep disordered breathing, 2015, Obj ID B88851.
Price Waterhouse Coopers. Telemonitoring Solutions for a Homecare Provider in Obstructive Sleep Apnea (OSA), 2015, Obj ID C250425.
"An evaluation of the benefits of a telemedicine service for CPAP follow up" Fillingham R C, Clinical Measurement Department, Royal Derby Hospital, 2014.
San Salvadour ResMed case study, Obj ID C232631.