Starting your CPAP therapy at home
You've recently been diagnosed with sleep apnoea; we're here to help you get started.
Learn more about this therapy, including how to set up your equipment and monitor your results. You can also watch other CPAP users share their experiences.
What are the steps for a successful CPAP home set-up?
Step 1: Choosing the right size for your mask
Click on the mask type selected by your healthcare professional to discover which size mask best suits you.
If your mask type is not listed below, click here.
Step 2: How do I set up my equipment?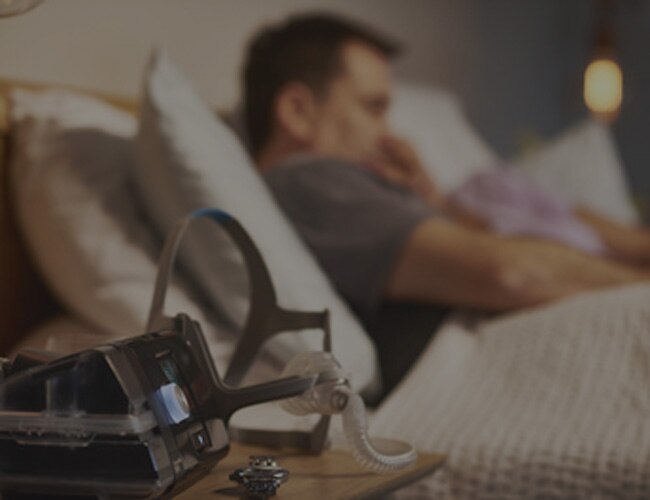 CPAP equipment is used to treat sleep apnoea.
There are 4 products that all work together to deliver your therapy: the machine, a CPAP mask, tubing and the ResMed myAir online support programme.
Watch these how-to videos to get started!
Setting your CPAP therapy at home: Some tips to get you started
Step 3: How to monitor my therapy?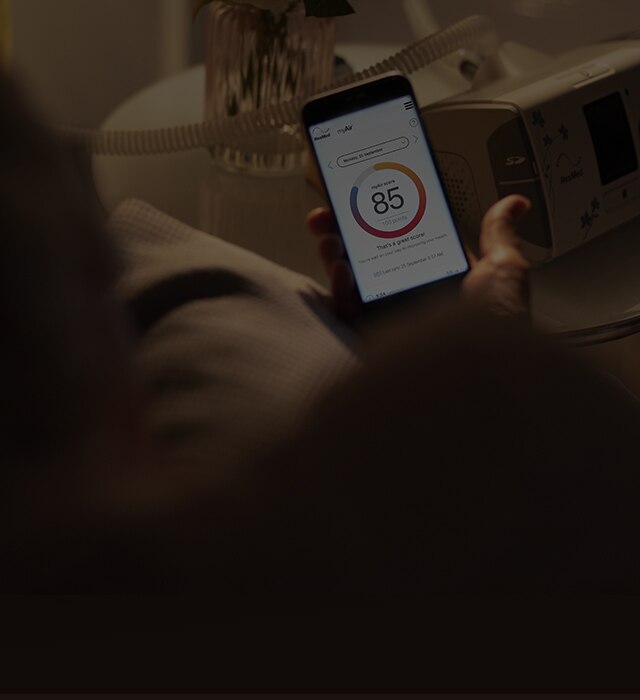 myAir is a free, personalised sleep apnoea monitoring programme that is designed to improve your CPAP therapy. Every morning, myAir shows you how you slept the night before and gives you a score. Hours of CPAP use, number of apnoeas and mask leaks, number of times you removed your mask – it's all there on your phone, tablet or computer. myAir also offers free online support, coaching and education. myAir will soon be available as an app.
Real people. Real stories.
How does myAir help? Watch these patient stories which explain the benefits of using myAir apnoea.
"myAir tells me what I need to know about my therapy" – myAir keeps Rose up to date and on track with her sleep therapy.
"myAir brought us back together" – Simple to use and good results: Andy tells his myAir story.
"myAir has changed my life for the better" – Exhausted to energised: Paul's life-changing experience with ASV therapy.
Step 4: Cleaning & maintenance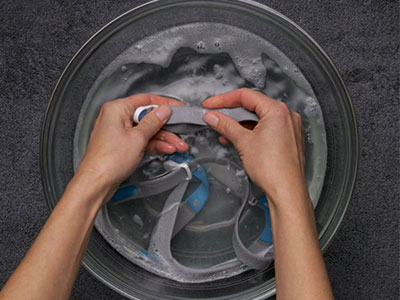 A clean mask will last longer and should provide a better seal. It will also give you a fresher therapy experience.
Explore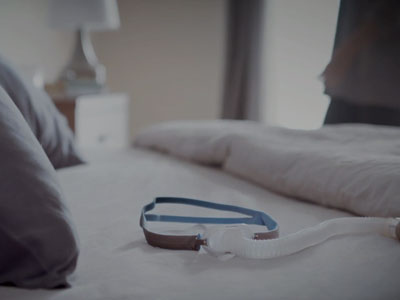 Replacing the equipment for your ResMed CPAP, APAP or Bilevel solution is easy and helps ensure effective sleep apnoea therapy.
Explore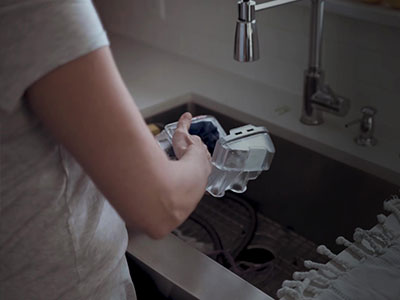 Regular maintenance and cleaning will keep your humidifier in good working order and help you enjoy a fresher therapy experience
Explore
Patient success story
Treatment for severe sleep apnoea has given Nick a new lease of life. Instead of struggling with excessive daytime tiredness, he now enjoys being physically active. Watch to learn more!