ResMed at your service
As well as our friendly and caring ongoing support for patients on CPAP therapy we can provide an accurate home diagnosis service for new sufferers.
To book an appointment, please call us at +44800 917 7071 or email London: ukclinic@ResMed.co.uk
About us
At our ResMed Clinic we aim to support patients through their treatment journey. We are here to support customers diagnosed with Sleep Apnoea by providing education about the condition and assisting with initial set up on treatment and providing essential support and encouragement which is crucial at the start of treatment. We continue to offer ongoing support and encourage patients to have a review of their treatment annually. We are able to review patient treatment remotely, using our cloud based system.
Meet the team
Thomas
Registered nurse
Thomas is a registered nurse and joined Resmed following a 10 years career working within different specialties within the NHS. Having worked in accident and emergency and intensive care he has developed a wealth of experience with the management of respiratory disorders. He has a particular interest in sleep apnoea and has joined our team to further promote healthy sleep.
Yvonne
Patient co-ordinator
Yvonne is an experienced secretary / administrator / event organiser having worked in PR, advertising, estate management and latterly, the world of radar detection. Yvonne joined ResMed in 2016 and as Patient Services Coordinator is the first point of contact for patients throughout their treatment journey.
Josh
Sleep & Respiratory Physiologist
Before joining ResMed, Josh has had experience in both adult and paediatric settings. He spent the best part of 5 years working at Guy's and St. Thomas' Trust (NHS) as a senior sleep & respiratory physiologist with prior private healthcare roles as a clinical physiologist. During this time, he accumulated a depth of knowledge surrounding sleep and respiratory disorders. Josh has a vested interest in sleep diagnostics and the subsequent emerging technologies.
Sam
Sleep Physiologist /Clinical Application Specialist – RPSGT
Sam joined ResMed following a 13 years career in the NHS. She has worked in multiple busy London sleep clinics and has a wealth of experience with different sleep disorders. She completed her Registered Polysomnography Technologist (RPSGT) certification in 2019 and has previous experience as a paediatric research sleep technologist.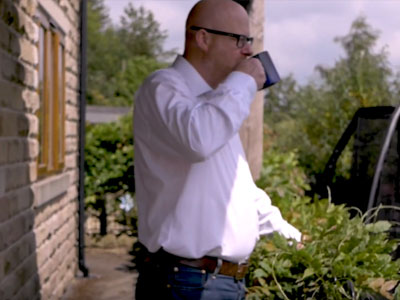 Meet Alexandra and Debbie who share their stories. The journey from learning about symptoms, how they got diagnosed and finally getting the right treatment, and how this have impacted their lives.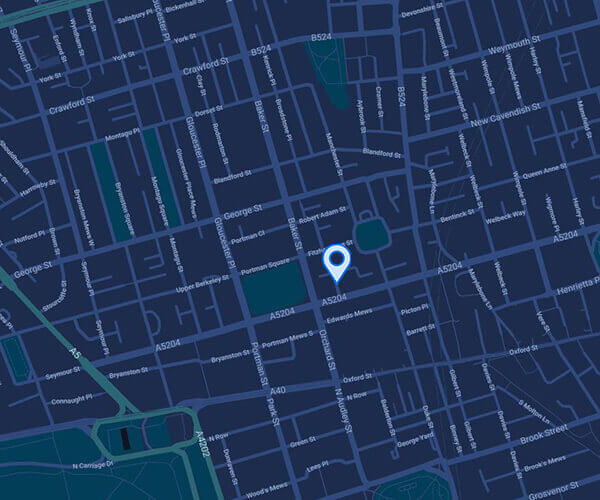 ResMed Clinic – London
128 Wigmore Street,
Marylebone,
London, W1U 3SB
Opening hours:
MON-FRI: 9am-5pm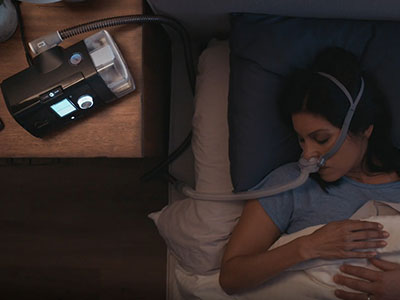 Replacing the equipment for your ResMed CPAP, APAP or Bilevel solution is easy and helps ensure effective sleep apnoea therapy.
Explore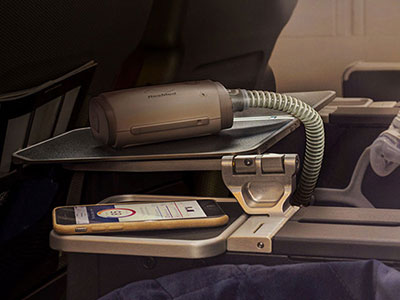 Read our CPAP travel tips if you're travelling with sleep apnoea. Learn how to travel safely with your CPAP device and enjoy good sleep away from home.
Explore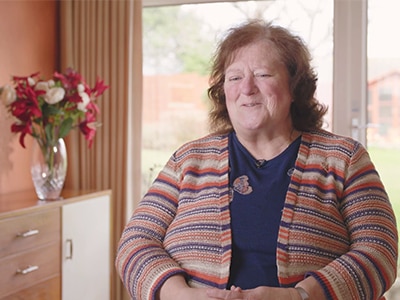 Learn more by watching real people share their personal experience of Sleep apnoea therapy. They discuss the ups and downs and share their tips for enjoying successful CPAP or MRD therapy.
Explore