AirFit P30i: Which size for you?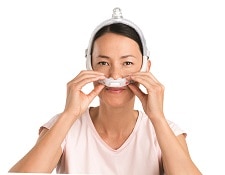 September 7th 2020
The Covid-19 pandemic has spelled challenges for care services throughout the world. As a result, some CPAP users might be experiencing some changes when it comes to accessing their healthcare provider or doctor for in-person setup advice. It might mean that you're finding yourself collaborating online with your physician, or you could be looking to make use of virtual resources to help you choose your mask after receiving a prescription for CPAP therapy. If that sounds like you, read on for some fitting tips for the ResMed AirFit P30i nasal pillows mask.
AirFit P30i, at a glance
If you're a nasal pillows mask user, or your doctor has prescribed a nasal pillows mask, the AirFit P30i gives you the freedom to sleep in a natural way. This tube-up design (where the mask vents are placed on top of the head and on the cushion) is geared towards simplicity and discretion, allowing you to read or get close to your bed partner. Plus, as the P30i features a nasal pillows cushion, we offer a starter pack which suits the needs of the majority of patients so sizing for your mask doesn't have to be complicated.
Starter packs for AirFit P30i
In our online shop you'll find AirFit P30i starter packs in Small and Medium. The sizes refer to the size of mask frame, not the cushion.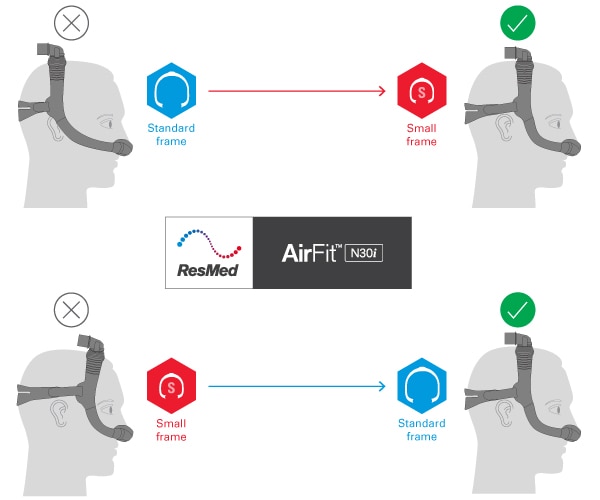 Generally, women can opt for Small while men can find an effective fit with Medium. All P30i frames are SpringFit™ which self-adjust to the size of your head. Headgear can be easily adjusted too, helping you achieve a comfortable fit throughout your therapy.