Healthy recipe ideas to put a spring in your step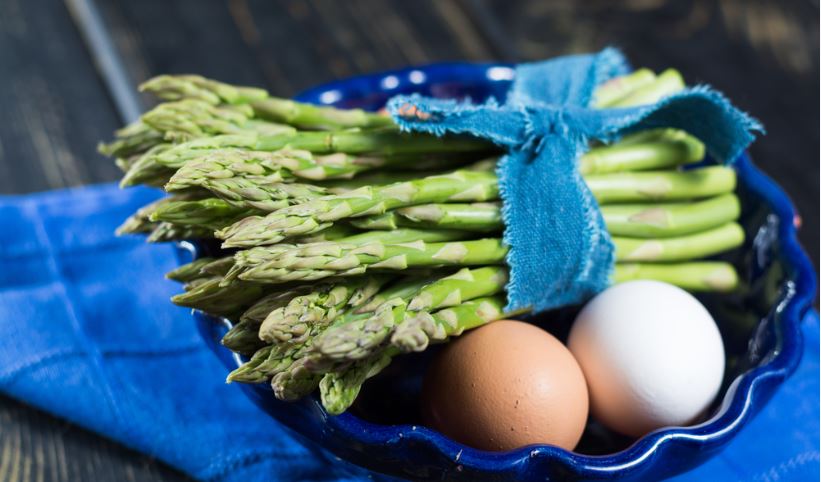 March 17th 2017
Well after a late Easter, Spring has definitely sprung. Alongside longer evenings and rising temperatures, the new season's foods and flavours are a highlight of this time of year. Eating well and sleeping well are two key components of a healthy, happy life, so here's our round-up of some of the freshest, tastiest spring recipes.
Asparagus
After Easter Eggs, asparagus must be the quintessential spring food. It's delicious simply roasted with a drizzle of olive oil. Any leftovers can be transformed into a filling frittata. Asparagus can also star in a salad, like this bold bean salad or this reinvention of the classic Niçoise. Or how about mixing up your flavours with an Asian-inspired soup?
New potatoes
Tiny early potatoes will soon be hitting the shops. If you're feeling nostalgic for wintery soups and stews, this chicken and new potato spring stew might appeal. Or this flavoursome soup packed with parsley and wild garlic. Of course, you could simply steam them and add a touch of olive oil and salt. Simple pleasures are often the best!
Lamb
Roast lamb is the classic spring Sunday lunch dish. This Greek roast lamb is an easy, low-prep dish that will allow you to spend your time enjoying the outdoors (or maybe hiding inside from April showers). If the weather's warmed up enough for a spring barbeque, try this warm spring salad with grilled lamb.
Rhubarb
Rhubarb is known as the 'first fruit of the season' (even though it's technically a vegetable). The first stalks can be picked in April and the season runs through to June, when soft fruits take over. A rhubarb crumble muffin is sure to make your afternoon coffee break more enjoyable. For an after-dinner treat, enjoy a classic rhubarb tart, a delicate sorbet,or a magnificent gateau. Rhubarb also works well in a surprising variety of savoury dishes.
So, get cooking! And sharing! What are your favourite spring-time recipes?