Nasal pillows masks for your sleep apnoea and ventilation machines
Experience the openness and freedom of Resmed's nasal pillows masks! Lightweight, unobtrusive and designed to keep your field of vision clear, this type of sleep apnoea mask fits snugly and comfortably over your nasal passages.
AirFit P30i – nasal pillows mask
The P30i is an ultra-compact tube-up mask with nasal pillows and a QuietAir™ vent. This quiet and stable CPAP mask makes it possible to sleep comfortably in any position.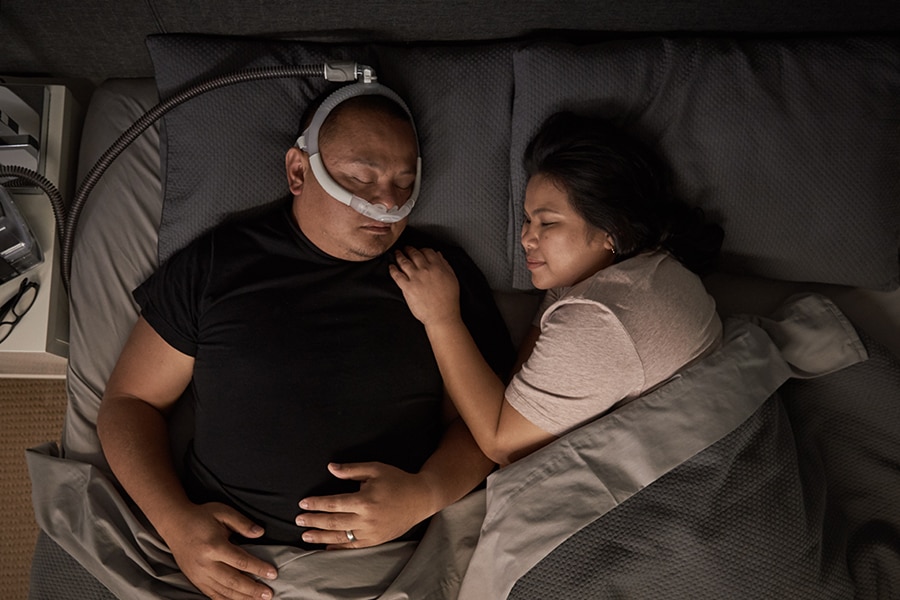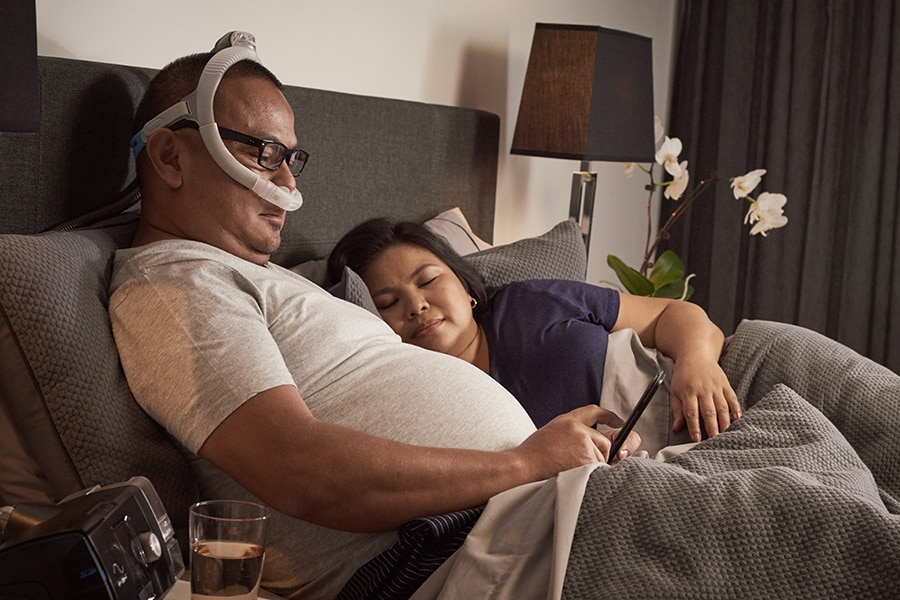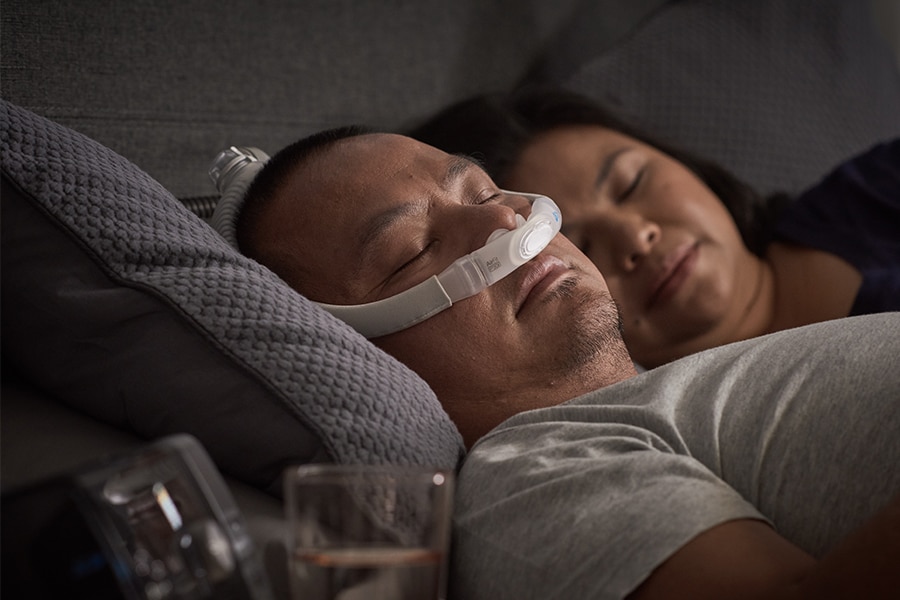 Find user support for other nasal pillows masks