Patient-centred categories for better CPAP mask selection
Choosing the right mask at setup is one of the most important factors of a positive CPAP therapy experience.1 ResMed mask categories reflect your patients' needs and habits, making it easier to find the right mask first time.
CPAP mask categories that mirror patient need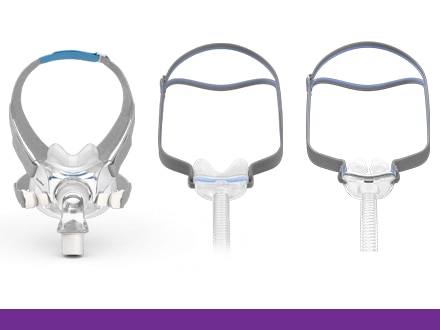 Designed to be discreet, lightweight and easy-to-use so patients can enjoy a good night's sleep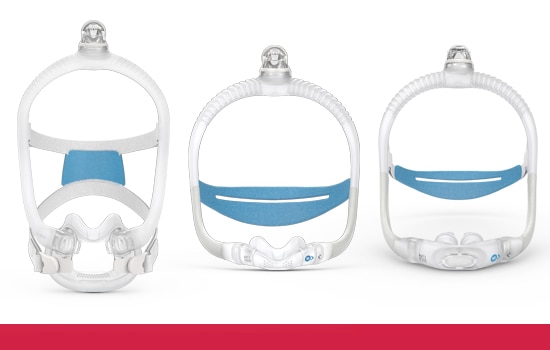 Designed to allow patients to twist and turn and sleep in any position throughout the night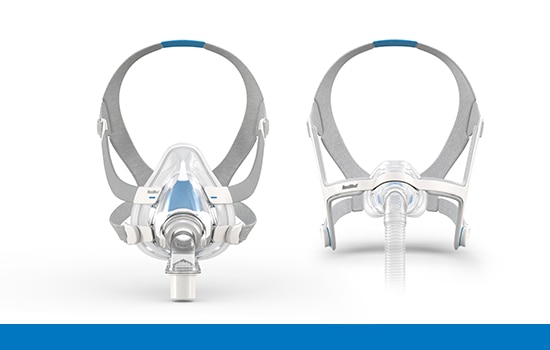 Designed to provide a universal fit for all faces and pressure needs with the AirTouch option for extra softness
Who are the simplicity lovers?
Simplicity lovers feel claustrophobic or image-conscious in a CPAP mask, so they need a mask that's small, discreet and easy to take on and off.
Minimalist masks:
AirFit F30 full face mask
AirFit N30 nasal mask
AirFit P10 nasal pillows mask.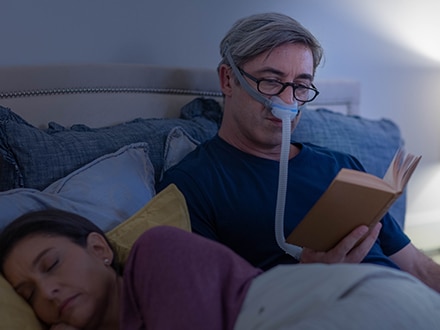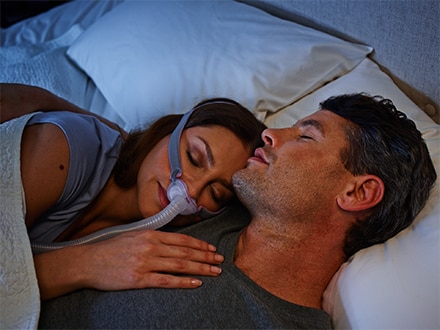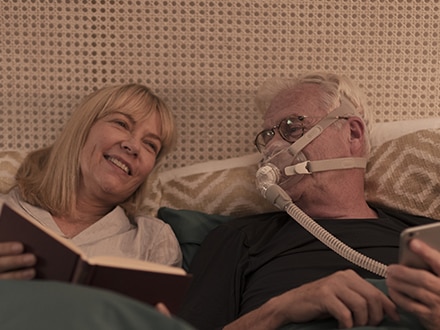 Who are the active sleepers?
Active sleepers want to move freely throughout the night, so their therapy solution has to move with them, with mask tubes firmly out of the way.
Freedom masks:
AirFit F30i full face mask
AirFit N30i nasal mask
AirFit P30i nasal pillows mask.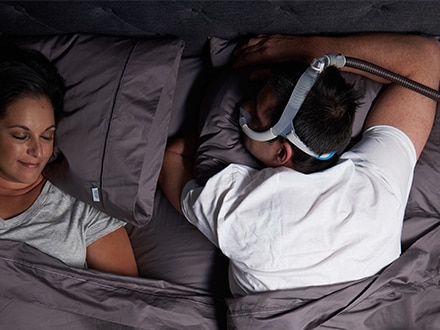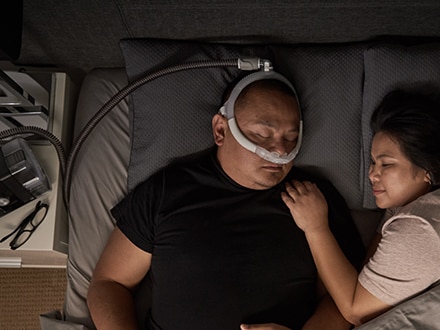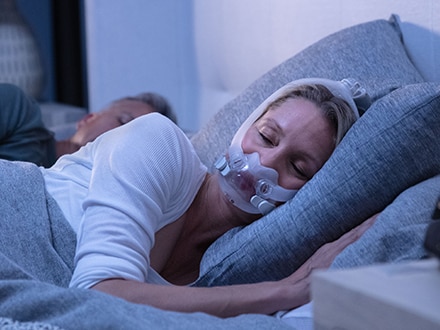 Who are the reassurance seekers?
Reassurance seekers want to know they're in safe hands with a CPAP mask that's designed to fit their facial structure easily and guard against leaks.
Versatile Fit masks:
AirFit F20 and AirTouch F20 full face masks
AirFit N20 and AirTouch N20 nasal masks
AirFit P10 nasal pillows mask.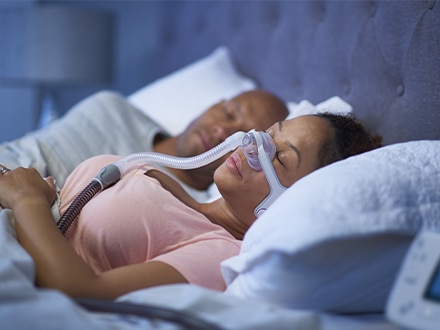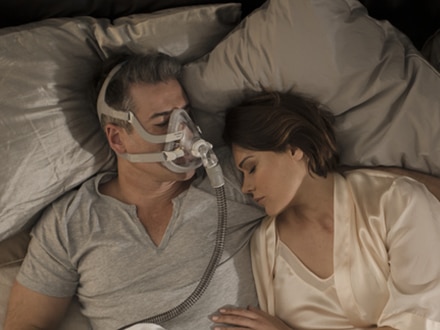 Understanding our CPAP mask names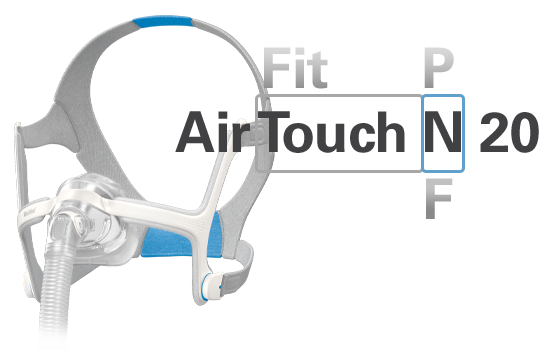 Each series is named according to cushion type
AirFit masks have silicone cushions
AirTouch masks have memory foam cushions
Each series features different mask
types
N is for nasal masks e.g. AirTouch N20
P is for nasal pillows masks e.g. AirFit P10
F is for full face masks e.g. AirFit F20
Start the conversation with your patients: CPAP mask resources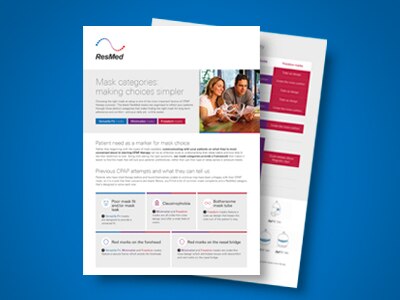 Is your patient claustrophobic? Do they like to read in bed or move around in their sleep? Use our quick start guide to access a helpful list of questions that can lead you and your patient to a suitable CPAP mask choice.
Download the quick start guide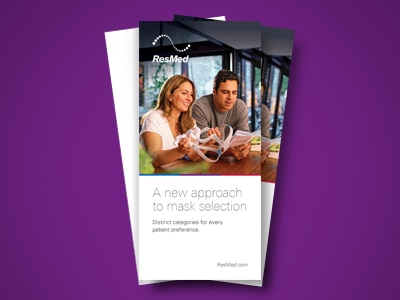 Our brochure provides an overview of our categories, the CPAP masks we offer, and the sleep apnoea patient need(s) our products are designed to address.
Download the brochure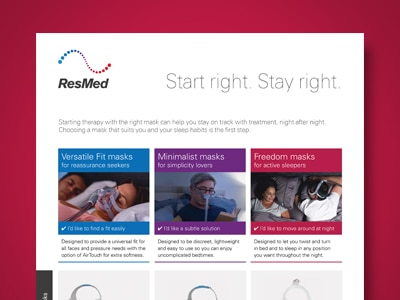 Display a clear, concise overview of ResMed CPAP mask categories and help your sleep apnoea patients identify their needs.
Download the patient poster
1. Neuzeret, P.C. and L. Morin, Impact of different nasal masks on CPAP therapy for obstructive sleep apnea: a randomized comparative trial. Clin Respir J, 2017. 11(6): p. 990-998.
* Any quotations appearing on this page are creative works inspired by patient feedback and are not verbatim.