AirFit N20: How to measure your ideal mask size at home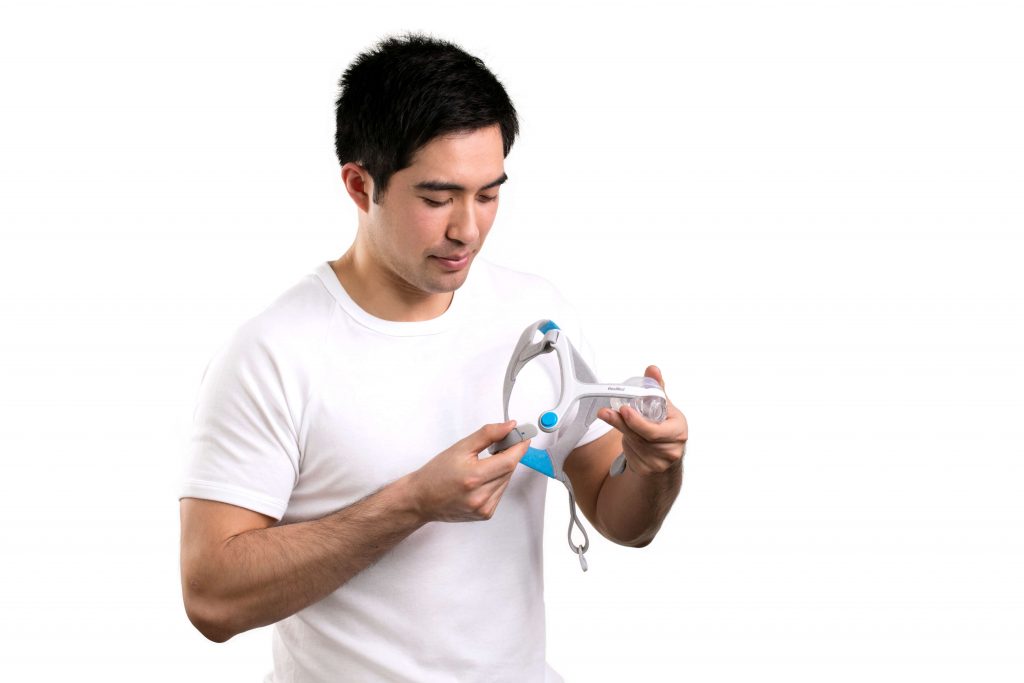 March 16th 2020
During the Coronavirus situation, we're all helping to stop the spread by staying at home. But if you're about to start therapy or curious about a new mask and aren't able to visit a CPAP store, how will you know which size mask is right for you?
Luckily, it's easy to find the correct mask size from the comfort of your own home.
Because everyone's face is unique, it's important to choose based on your facial features. And with so many CPAP mask designs to choose from, it can be hard to know which ones will fit yours. That's what makes AirFit N20 and its 99% fit range so incredible. It's been tested on CPAP users from around the world, with a wide range of facial features, and has proven to fit nearly everyone.1
How to determine the right size for an AirFit N20 mask:
Option 1) Measure your face using a ruler or tape measure *preferred method*
To determine the correct mask size for your facial structure, we recommend taking exact measurements using the method described below. This is the most accurate way to determine your correct size.
Find a ruler or measuring tape at home. When measuring, please try to use a rigid measuring tool and measure in a straight line horizontally (left to right).
Measure from the outside of your nose on the left to the outside of your nose on the right. It may be helpful to have a friend assist you. *See fig. 1 below. You should be measuring the width of your nose, from the two farthest points on your face.
Match your measurement with the given sizes below to find the correct sizing for you.
To determine the correct mask size for your facial structure (if you do not own a ruler or tape measure), please use the method described below.
Access the 'AirFit N20 Fitting Template' PDF
Open the file. Print the file at home. It doesn't need to be in color – black and white is fine.
When the template is printed, get a pair of scissors and cut out along the dotted line. Once cut, the template should look like the one below. *See fig. 2 below.
Align the sizing guide under the nose, so that the flares of both nostrils are between the appropriate sizing indent. *See fig. 2 below.
**In the figure below, the patient measures as a Large. However, if you think you are in between sizes (i.e. Small and Medium), we recommend going with the larger size as it will be more comfortable for you!
And that's it! Now you know which size to request from your CPAP equipment provider. If you continue to have mask comfort issues, you should work with your respiratory therapist and CPAP equipment store once the self-isolation recommendations have been lifted.