Quattro™ FX NV
Non-vented full face mask
Non-vented full face mask for non-invasive ventilation (NIV) in the hospital and at home. The Quattro FX NV is designed to offer a safe, comfortable, unobtrusive experience of ventilation. It is suitable for multi-patient use and is intended for use with active exhaust ventilator systems.
Product codes: S (61742), M (61743), L (61744)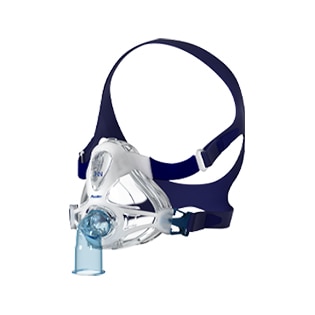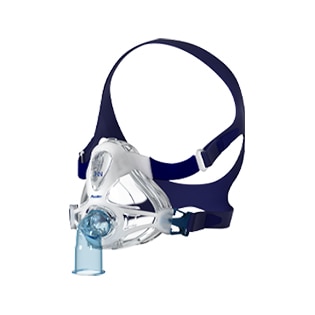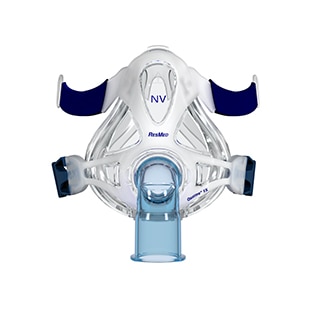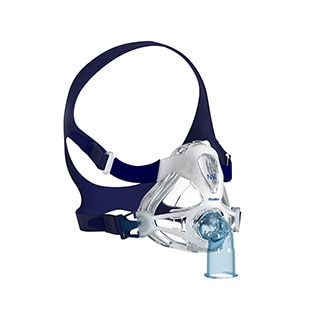 Key Features
Comfortable. Offering minimal facial contact for a full face mask, the Quattro FX NV avoids irritating the patient's skin.
Unobtrusive. Patients enjoy a clear field of vision with minimal visual obstruction.
Safe. The mask features a blue-tinted elbow to avoid confusion with vented masks for added safety.
Versatile. This mask is suitable for multi-patient use.
Buy online
ResMed Online Store is the one-stop-shop for sleep professionals, with immediate access to pricing, shipping and invoice details. Contact your ResMed representative to create an account or sign in to start buying and tracking ResMed products.
Warranty & services
Looking for service and warranty information on the ResMed Quattro FX non-vented full face mask?
Find the answers to your questions in our resource centre.
Please refer to the user guides for relevant information related to any warnings and precautions to be considered before and during use of the products.