Nasal hospital mask
Nasal mask for the clinical environment
Disposable nasal mask for single patient use in hospitals. A single-wall silicone cushion helps to deliver a comfortable, reliable seal. The mask is designed to be flexible, easy to use, quick to fit and to provide effective CO2 washout.*
Product codes: M (61104), L (61105), Headgear 10pk (61118)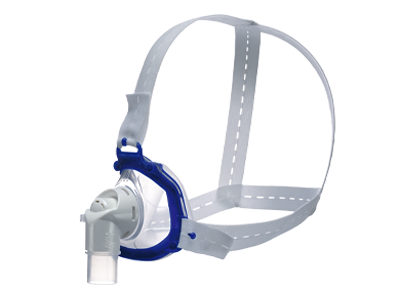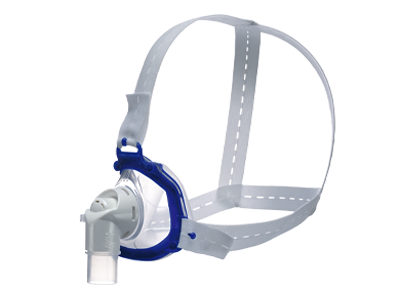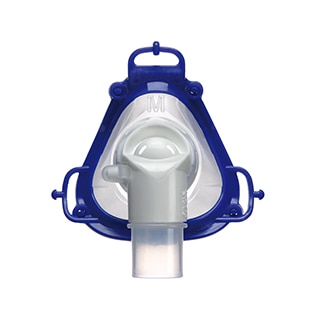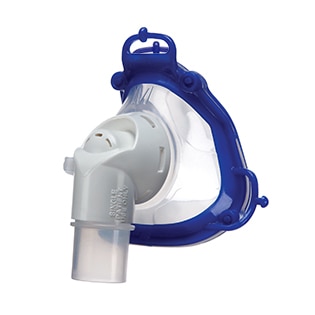 Key features
Easy to use. The ResMed Hospital Nasal Mask is easy to use and quick to fit.
Flexible. The mask's 360° rotating elbow with swivel allows for easy tube positioning.
Efficient. The exhalation vent provides effective CO2 wash-out.
Comfortable. The silicone single-wall cushion provides patients with a comfortable, reliable and effective seal.
Buy online
ResMed Online Store is the one-stop-shop for sleep professionals, with immediate access to pricing, shipping and invoice details. Contact your ResMed representative to create an account or sign in to start buying and tracking ResMed products.
Warranty & services
Looking for service and warranty information on the ResMed Nasal hospital mask?
Find the answers to your questions in our resource centre.
Please refer to the user guides for relevant information related to any warnings and precautions to be considered before and during use of the products.